Integrating pain competencies into curricula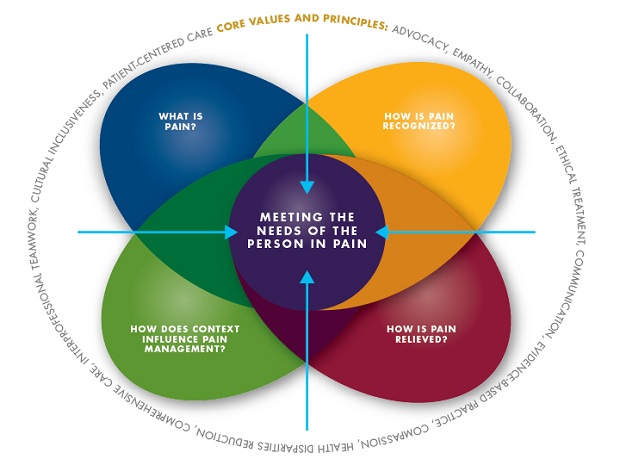 Promoting change from the bottom up
The ongoing epidemic of prescription and illicit opioid abuse, addiction and overdose leads to continuing calls for an increased emphasis in medical, nursing and other health schools regarding issues in pain management. One way to drive that change is to work from the bottom up: changing the core competencies that prelicensure students are expected to learn, as well as changing the questions on licensure examinations to assess those competencies.
A peer-reviewed set of 21 core competencies for pain management were developed in 2013 by a team led by a team of North American pain experts from multiple professions. These competencies are specific, actionable and consistent with the latest professional practice guidelines. They can form the foundation on which change can be built.
One effort conducted at UC Davis was a detailed comparison of the 2013 core competencies in pain management with published sets of core competencies for both medicine and nursing students. The UC Davis team created reference guides to help faculty members integrate pain management content into curricula while meeting the requirements of the American Association of Colleges of Nursing's Essentials of Baccalaureate Education as well as the Association of American Medical Colleges' Physician Competency Reference Set. The nursing resource is available to download now; the medicine resource is available to download here.