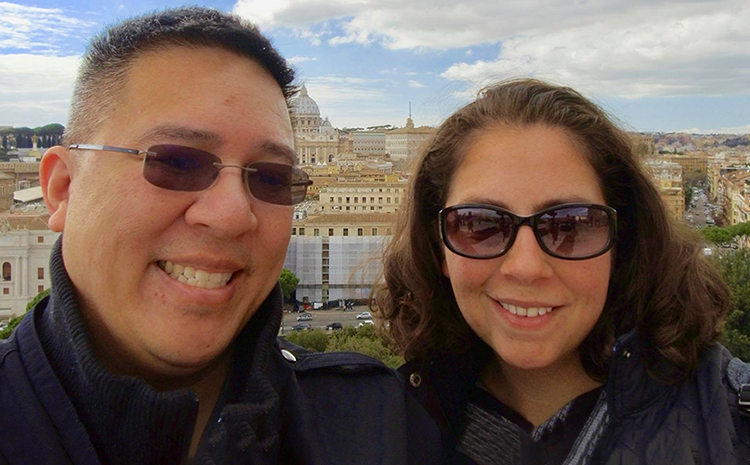 UC Davis researchers work to save lives amid COVID‑19 pandemic: 'We need to finish the job and finish the fight'
Nam Tran and Kristin Grimsrud are a powerhouse research couple helping lead the fight against COVID‑19 through testing and vaccines. Their previous research was put on hold and immediately shifted toward a worldwide fight to defeat the novel coronavirus pandemic.
Tran is an associate professor of pathology and laboratory medicine and senior director of clinical pathology overseeing COVID‑19 testing at UC Davis Health. He consults on pathology around the world and serves on Gov. Gavin Newsom's COVID‑19 testing task force.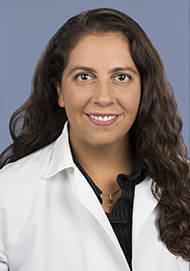 Grimsrud is an assistant clinical professor in the same department and a recent recipient of a prestigious K award research grant from the National Institutes of Health. She's also a UC Davis veterinarian and lead scientist in the Mouse Biology Program. It's here that Grimsrud is working on a collaboration to develop a COVID-19 vaccine and dermal patch delivery system that could enable the vaccine to be sent by mail.
These top COVID‑19 researchers are also married. You would imagine life at home is filled with talk of new developments and pathology nuances, and is otherwise just like the household of any other couple, right?
Almost. The power couple uses a spreadsheet to track their animals, which at last count was 31. But that could quickly change.
"It usually hovers around 30, but you never know with us," Grimsrud said. "We just rescued a Belgium Malinois puppy. I've been watching him since he was three weeks old. He's a little genius and the other animals are helping raise him."
"I always liked zoos, even as a child," Tran said. "Now I get to live in one."
Grimsrud said beyond their home, she hopes her work on a vaccine patch can have a beneficial impact, possibly worldwide.
"Early stage animal research for vaccine efficacy is pivotal in expediting human studies," she said. "These studies previously would have taken years, but we are working diligently to significantly shorten that time frame thanks to the early pilot studies in the rats."
Grimsrud had been working with Verndari Inc., a biopharmaceutical company, for more than four years to develop a vaccine patch for influenza. The team quickly put that work on hold to focus on the coronavirus SARS-CoV-2 when the pandemic hit.
"The vaccine patch is designed to address the global needs of vaccine administration," she said. "Those needs include the ability to mass produce a vaccine that is cost effective, temperature stable, doesn't need refrigeration, can be delivered directly to the patient, and that can be self-administered."
Tran's work, like that of Grimsrud and so many scientists, also changed suddenly.
"My team created COVID‑19 testing capacity from the ground up that didn't exist before March 19," he said. "Our continuing goal is to increase testing capacity for COVID‑19 to sustain our institutional and community needs and to identify innovative means to better diagnose and manage COVID‑19."
Tran guides a team that works with novel testing techniques and analytical tools, including machine learning, to provide data to researchers at UC Davis and scientists around the world. They also provide leadership for testing practices at the local, regional and state levels.
Tran said his colleagues at UC Davis and the value of what they're trying to accomplish continues to keep him focused and pushing forward.
"The mission continues," he said. "We need to finish the job and finish the fight. A lot of health care workers everywhere – from the laboratory to the bedside – rely on our COVID‑19 testing to stay safe and meet the needs of our community. Just as importantly, the community relies on our testing, too."
Grimsrud said the importance of the work she and Tran – and everyone researching COVID‑19 – are doing is never lost on them. They feel lucky to contribute to the effort.
"It's great to be part of a team and program that is not only taking care of the animals but aiding in the research to find vaccines and treatments," she said. "It's amazing to think the work we are doing at UC Davis could play a role in helping so many people."