Wraparound Program helps guide youth away from violent environments
For Chevist Johnson and Esmerelda Huerta, it's all about changing the lives of young people impacted by violence.
"To have someone say 'Yes' to a second chance, to live their life differently and overcome obstacles – to find hope and love again – it does something to the soul," said Huerta.
She and Johnson are violence intervention specialists with the UC Davis Health Wraparound Program. The program is for victims of violent crimes ages 13 to 26 living in the city of Sacramento. That includes people who were shot, stabbed or assaulted.
Inside UC Davis Medical Center, Johnson and Huerta visit patients at their hospital beds and see how they're doing physically and mentally. The goal is to provide the support victims need in the hospital and talk about their larger goals after being discharged.
Learn more about the Wraparound Program
"We offer our services, come alongside them as a mentor and guide them through the process," Johnson said. "We have community resources and offer therapy for those who need mental health services or have PTSD or anxiety."
Wraparound started in 2018 in the Sacramento community of Oak Park, thanks to initial grant money from Kohl's Cares. Since then, the program has expanded to six other Sacramento neighborhoods with high rates of community violence. The program was also awarded a second grant in 2020 from the Board of State and Community Corrections to continue its work.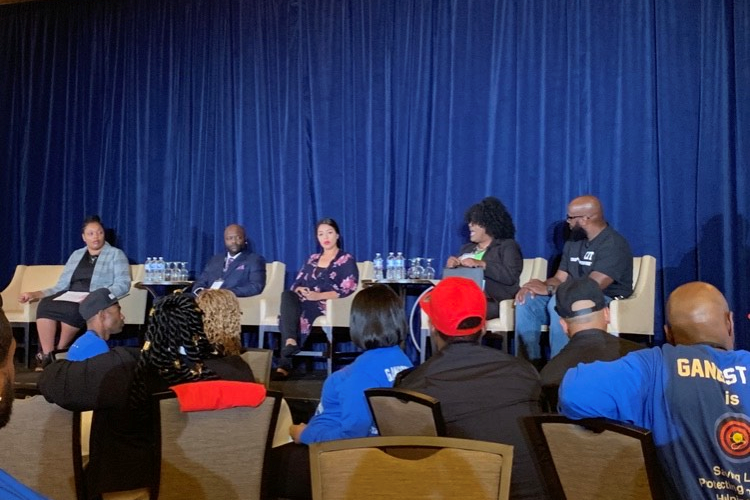 Young people can stay in the free program for 6 to 12 months. Johnson and Huerta stay connected with victims and continue to guide them in their community once they're discharged from the hospital.
"Throughout that entire 12-month period, we get to see a lot of physical and mental healing," Huerta said. "We see a lot of liberation as well as far as not feeling tied to what happened to them. We see them push through a lot of barriers and challenges that come once you've been a victim of a violent crime."
The mentorship through Wraparound allows victims to see a new way of life.
"We see relationships rekindled, and some negative relationships are disconnected because of the mentorship," Johnson said. "We're able to help them understand why their lives have been a certain way and the generational things that have happened. After realizing that, they're able to turn their lives around. Sometimes it's the surroundings you're in and the people you hang with. Once that mindset changes and you decide you can do something different – that there is an alternative – then we see a lot of healing."
For Huerta and Johnson, serving as mentors is very personal. Both started off in violent environments, and both had someone guide them toward a better future.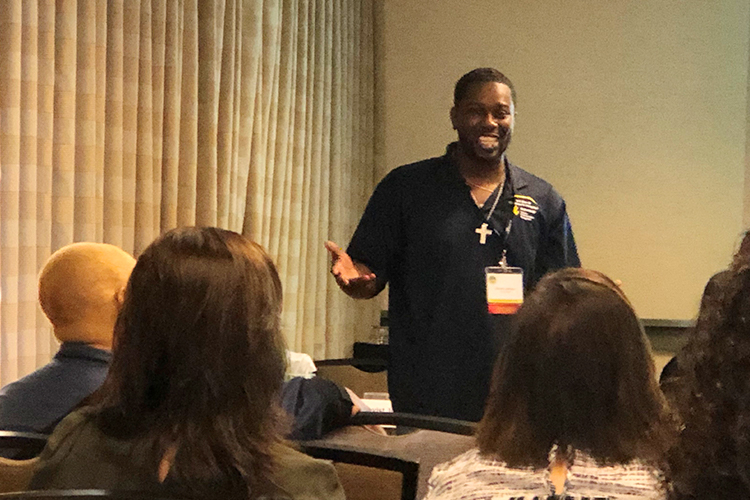 "I'm a former gang member myself," Johnson said. "I had a few different people from my church who helped me out and immediately put me into a leadership role. They said, 'You are one of the first people to turn your life around. Why don't you help others?'"
So Johnson, who grew up in Omaha, Neb., started going to sporting events where there were issues and he would break up fights.
"This is something that I'm really passionate about," Johnson said. "I love helping people find their hope and purpose in life, and this was a natural, easy fit for me. I always had someone to support me and guide me in the right direction. I felt led and compelled to do the same for others."
Huerta is from Los Angeles but has lived much of her life in Sacramento. She had family members go through a program similar to Wraparound.
"I didn't know it was generational and historical because it was just so common with family to have someone go to the hospital. One family member passed away from a stab wound," Huerta said. "I had someone come alongside me and say, 'Hey, there's more to life than just that.' I opened up myself to that mentorship and it changed my life. They gave me the exposures of different lifestyles and different ways of thinking."
Not only does Wraparound provide resources and support for victims to move away from their violent surroundings, it also helps them navigate the physical recovery. This includes follow-up appointments, insurance and the legal process, such as victim's compensation and a victim statement letter for the court.
Witnessing the impact of Wraparound in Sacramento communities is an honor for Johnson and Huerta.
"Victims express a lot of gratitude about having someone else help lift the heaviness of being a survivor of a violent crime," Huerta said. "We are a second set of feet and hands for them. We want to come alongside them, meet them where they're at and walk this journey with them. A lot of them say they are so thankful they weren't left out in this process."
"Being able to see someone on the other side and being able to support them and see them follow the advice, not just for themselves, but for their community – it feels amazing," Johnson said. "It doesn't always happen, but we give it our all, and we are willing to be the support."