Last month I attended our spring graduation and white coat induction ceremony for our spring clinical laboratory scientist (CLS) classes. It was wonderful to see almost 100 people filling the lecture hall to celebrate our students. Of course, many of the attendees were family members, but the vast majority were own lab staff. To me, this strong turnout demonstrates that our staff find their participation in the educational process to be an important and meaningful part of their job here. The opportunity to teach others and develop the next generation of laboratory professionals is not found in the job description in every clinical lab – this aspect to our jobs is what makes working at UC Davis Health so very special. Teaching and training provides a unique form of reward that goes beyond the financial reward provided in a salary – it is a reward derived from meeting an important social and moral obligation to serve our community's health needs for generations to come. In other words, it is about creating a lasting legacy through our students.
Legacy can feel like a funny word – perhaps like something for the end of life or end of a career, not part of life as we are living it. I've been on many search committees for institutional leaders, and the standard interview questions often include something like "What kind of legacy would you like to leave, if you serve in this position?" The question seems to have an emphasis on the end of the role, not what happens in real time. The question also strikes me as rather selfish, as though the individual does a job for the special recognition that he or she will receive later, and not because it is the worthy or selfless thing to do.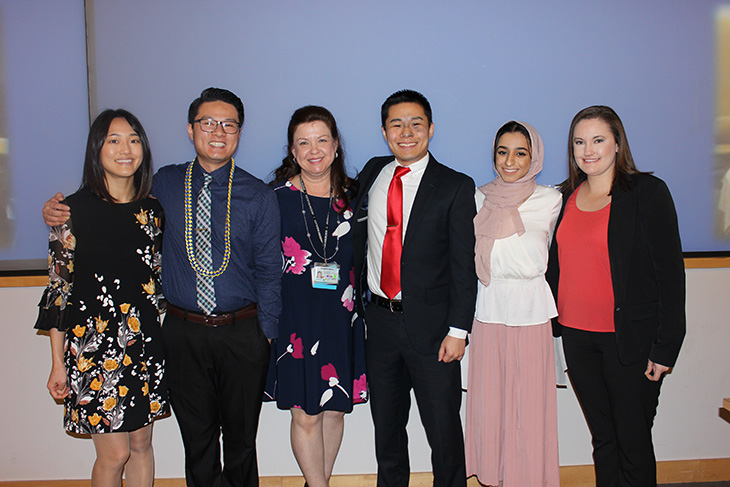 I therefore really like the concept of "living your legacy," an approach – or maybe better yet, a mindset — that I recently read about.
The author, Carew Papritz, describes legacy as "how you 'walk your talk' or 'live your legacy in all your words and actions' " – in other words, bringing one's legacy alive every day. To do this, she provides "Four P's" for how to have a legacy-driven mindset – and I see lots of opportunity for these in our everyday work here at UC Davis Health:
Passion

: Legacy starts with finding that thing that "brightens your eyes when you think about doing it", that gets you out of bed in the morning, and provides the drive to your work. Everything I've ever read about legacy always centers on passion, and I do think that passion is why individuals choose to work here at UC Davis Health. As our CLS and residency programs demonstrate, our faculty and staff are passionate about education. There is also a strong passion for research and creativity in our department. Our department's research ranking for NIH funding has risen this past year, thanks to the success of our research faculty, and we have developed and implemented many innovative clinical tests and programs that make our department unique and special. And the dedication of everyone who goes that extra mile to double check a result, stay late to ensure coverage, or get a report out in the most timely manner possible clearly illustrates our passion to help and heal others.

Pursuit

: To create a legacy, passion must be executed through pursuit. Great academic health centers like UC Davis Health are all about finding ways to achieve great and worthy goals. Because the academic missions of research, education, and service are at the heart of our work, we are fortunate to work at a place where one can find a special niche and pursue the passion to serve others. We are pursuing our passion to improve lives and transform health by bringing clinical trials and newly developed techniques and equipment into our lab, we translate new knowledge discovered here to the bedside, and we teach others about what's on the horizon, not just what is here now.

People

: Legacy is all about others – those that you benefit, and those that help you achieve the dream. We are patient-centric in our work, but it is also important to care for each other, since our colleagues support us and create the team that helps meet our extraordinary missions. I'm always impressed by our team-spirit – this is why our employees stay for decades. They are living their legacy through their relationships at work.

Peace

: I think it is notable that author Carew Papritz included finding peace in her recommendations for living one's legacy – specifically, being mindful of being human and find peacefulness inside you. In her observations, the relentless pursuit of a goal can sometimes leave one's humanity behind and affects wellness. She suggested asking yourself each day — did you do a small act of kindness? Did you really listen to someone? Did you pause and quit thinking for a moment?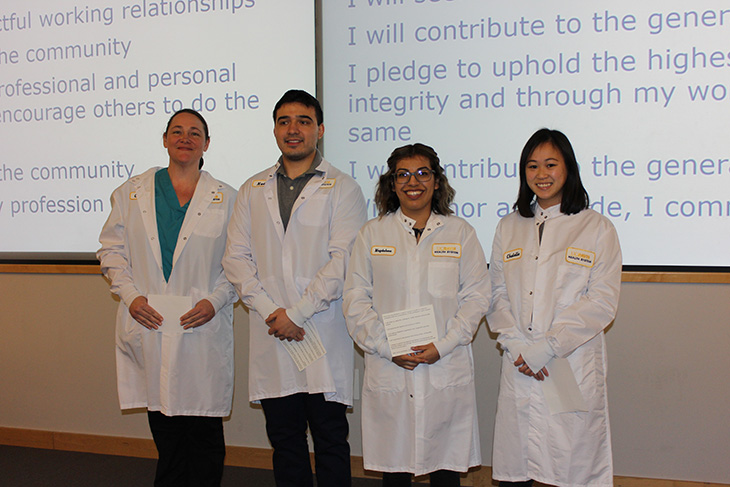 Lastly, I find these words from the MD Anderson Cancer Center to be especially inspirational: "One of the most important things to know about legacy work is that there are no rules, no restrictions, no limitations and no eligibility criteria…. The wonderful thing about leaving your legacy is that it's yours to leave. It takes whatever form you give it and it carries whatever meaning you instill in it." I would embellish that by saying: "The wonderful thing about living your legacy is that it is yours to live."
Next month we will be celebrating Lab Week – in addition to celebrating ourselves, let's celebrate the legacy-driven mindset that brings us to work every day to help others, and live that legacy not just during Lab Week but all year long.