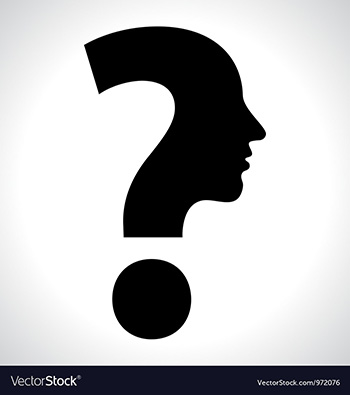 I've always assumed that a high-level of curiosity must be an essential attribute for everyone working at an academic health center – after all, universities and their medical centers are places of discovery and learning, and these activities are rooted in curiosity. But apparently this is not always the case. Several years ago, I had a surprising conversation with a friend who had moved from one of the University of California medical schools to become a clinical department chair at another public university. When I asked my friend how she liked her new position, she was very positive, but rather wistfully noted that people in her new department were "not as curious" as those in her previous institution. I found her comment to be – for lack of a better word — curious.
I think that we have a great track record of curiosity at UC Davis Health, as well as within our department. Our research faculty are successful in receiving grant funding because they ask interesting and inspiring questions and because they put together teams of talented and curious collaborators. Because of curiosity on how Western diet affects development of liver and other GI cancers, Vice Chair of Research Yvonne Wan received a $2.1 million grant this year from the NIH as well as $420,000 from a NIH-SC3 mechanism to train curious under-represented minority students in this field of inquiry. Veronica Martinez-Cerdeno's curiosity led to her new $2.34 million NIH grant exploring correlations among pathology, imaging and clinical findings in patients with fragile X-associated tremor/ataxia syndrome. Curiosity on how to create new and better tools for pathology diagnosis and discovery has led to two new awards from the National Science Foundation to James Chan to improve Raman microscopy, as well as the Astellas Oncology C3 Technology Award for Richard Levenson and team's novel MUSE microscope (1). Both MUSE and the new SciCam scope created by Richard and colleague Farzad Fereidouni are inspiring new curiosities since both identify tissue features never before seen, but which appear to answer long-standing questions. These are just a few examples of how curiosity is shaping the success of our department's research mission.
Curiosity is essential and evident on our clinical teams, too. Asking "why" at least five times is at the heart of root cause analysis and forms the core of our laboratory quality programs. Curiosity on how the diagnostic process can be improved prompted John Paul Graff and radiology colleague Rick Wray to form the inter-disciplinary Artificial Intelligence Workgroup and lead terrific new AI projects. Curiosity also led to our 2018 Collaborative for Diagnostic Innovation program (2) which funded 17 faculty teams to improve diagnostic accuracy and efficiency, thanks to a philanthropic gift and contributions from many departments and units at UC Davis. Already there has been exciting progress, like implementation of the tele-ophthalmology program led by Glenn Yiu (3) and a new $3.4 million NIH grant for Angela Zivkovic in Nutrition and her team whose work has potential for a new blood test for Alzheimer's disease.
But are we curious enough?? In a recent article in Harvard Business Review, the authors shared that the high level of successful films at Pixar Animation Studios made employees reluctant to challenge the status quo or go in creative new directions (4). How can we keep this from happening here??
Fresh eyes and an outside perspective can help keep our curiosity fresh. To do this, I invited the philanthropist whose gift founded our Collaborative for Diagnostic Innovation Awards to visit us last month. As a venture capitalist in the life sciences, he has a unique outside perspective that we don't often get to experience. Here's what he shared as emerging areas worthy of our curiosity:
Think big about our role – include the concept of total patient management: Our role as laboratorians and pathologists should not stop with the diagnostic result – as important health care team members, our expertise is valuable in the managing treatment and follow-up, too. If we develop a new test, how can we make it even more meaningful by combining with other patient data – like EMR data or new data from wearable devices — to provide better information to guide our clinician colleagues in management of the patient? Being a "full service" laboratory can have a new and even more impactful meaning.
Re-think and improve existing diagnostic testing using existing (and perhaps untapped) data: Lots of data is generated throughout our health system, including monitoring data from our ICUs, operating rooms, and other units. Where is this data is going? How we can harness, analyze, use and share to strategically improve diagnostic testing and its impact?. Can we create feedback loops and alerts to prompt needed tests and improve patient care?
Artificial intelligence and machine learning (AI/ML) is an increasingly necessary and enabling resource: Clearly, the examples above demonstrate the need to grow and use AI/ML. Apps, like Hooman Rashidi and others are developing here, make AI tools accessible and easy for those we serve. My venture capitalist friend recommends that we stand on shoulders of Google and Amazon and "use their stuff" to focus on software, not hardware, to develop creative AI solutions.
Regulatory T-cells (Tregs): These suppressors of the immune response are a hot area of translational research and a worthy area to develop clinical applications. Currently no diagnostic measures of level of inflammation/immune system function and how these may be altered by different interventions, such as changes in diet. As more alterations in health are tied to immune response, this could become an important area for clinical laboratory testing.
In my view, the central theme in all of the above is about creating added value. As health care delivery becomes more complex, the inherent value in science and testing is not enough. We need to become more curious, more creative, and challenge the status quo to add value beyond the basics of what we do. Are you curious? Do you have ideas to share? If so, please do!
References: