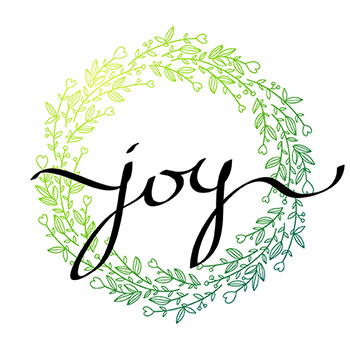 It is holiday time, aka the happiest time of year. Yet before Thanksgiving, I will admit that I was feeling like a grinch — too much to do, too little time, and way too cranky. Maybe this is just because I hadn't fully recovered after my recent surgery — or maybe it is just the chronic overwork that all of us in health care are facing. Frankly, I was thinking I'd like to I cancel the whole holiday-thing and not go to the bother of buying gifts, or decorating a tree or making time to do anything other than just catch up with my work.
As you might imagine, I was one of the many employees who answered the recent Press-Ganey engagement survey as not being able to disconnect from work communications or free one's mind from work, and who sometimes can't sleep well at night, all of which are common findings among physicians and other health care workers nationwide.
Amazingly, the Thanksgiving holiday turned me around. It was great to have several days off to decompress, be with my family, focus on gratitude, and rediscover happiness. Since the new year is approaching, it made me think ahead to something bigger for 2020: Rediscovering joy.
Finding the joy in medicine and health care has become a focus of many professional organizations, including the American Medical Association, and is the topic of many published articles. But sometimes we learn best from each other. To help all of us on the worthy quest to find joy, I asked a few folks what brings them joy in their work – here are a few of the responses:
Allison Brashear MD, MBA, our new Dean of the School of Medicine says "A couple of my favorite joys a work are seeing students make the connection between research and patient care. Also. when others share their successes, like a publication, a kind letter from a grateful patient and a mentee has a breakthrough. I love when those I work with are learning and growing in whatever they choose to pursue."
John Paul Graff DO, Assistant Professor and Associate Director, Medical Informatics Fellowship, says he finds joy practicing in the academic environment where he has found "smart and dedicated colleagues who collaborate to build strong and functional teams." He also finds joy in his role as a Beaker director and Epic physician builder since peers bring their workflow problems and other difficulties allowing him to "provide a streamlined solution to a once difficult task or cumbersome task by leveraging both my clinical and informatics knowledge."
Anna Romanelli PhD, Associate Professor and Director of Clinical Microbiology, shared that she finds joy "leading a team of hardworking and passionate laboratory staff dedicated to providing the highest quality of testing and service for our patients." She also notes the joy in "working with leadership who supports me not only on a personal and professional level, but who are also committed to the advancement of laboratory testing and improving patient care."
Veronica Martinez-Cerdeno PhD, Associate Professor and member of the Shriner's Institute for Pediatric Regenerative Cures, shared a list that brings her joy: "Discover new things, learn new concepts, see how my students learn and improve as scientists every day, arrive to the lab in the morning and see everybody happy and enjoying their work, meeting new people who know things that are novel for me and establish collaborations."
Diana Farmer MD, Professor and Chair, Department of Surgery, told me that she gets joy at work from almost everything. A few of her favorites: "I love building new programs, love watching faculty succeed and get great joy from recruiting new talent to UC Davis!"
Jeffery Wajda DO, Chief Medical Information Officer and Director of our new Clinical Informatics Fellowship program says "I'm grateful and it leads to joy! Joy at work comes from the ability to develop meaningful relationships and, work with and influence the organization to make great things happen. It feels like we are engaging in a great modernization of healthcare that will benefit our patients and caregivers and, this will likely be apparent in the next 3-5 years.
I find it interesting – and gratifying – to see that, in each of the above, joy is associated with making meaningful contributions to others. A lovely article in the New York Times (https://www.nytimes.com/2019/05/07/opinion/happiness-joy-emotion.html?smid=nytcore-ios-share) defined joy as "the transcendence of self." The author distinguishes joy from happiness as: "Happiness usually involves a victory for the self….Joy comes when your heart is in another."
Putting one's heart into one's work to benefit others is clearly what we do here at UC Davis Health. Our recent Press-Ganey employee engagement survey showed that the vast majority of respondents find their work here to be meaningful and that we care for all patients equally even when it is difficult. It brings me joy to be part of an organization who clearly values making a difference in the lives of others. This inspires me in my work as a department chair to be sure that we all can find meaning in our work life here.
In the classic holiday movie It's a Wonderful Life, the main character, George, wants to jump off a bridge because he doesn't think his life has meaning. Clarence, his guardian angel, saves him and takes him on a journey of what his world would have been like without him – a world without George's compassion and hope. Toward the end, Clarence says: "Strange, isn't it? Each man's life touches so many other lives. When he isn't around, he leaves an awful hole, doesn't he?"
Likewise, holiday time is a good time for all of us to stop for a moment and think about all the lives we touch through our daily work and what our community and world would be like if you and UC Davis Health weren't here to touch the lives of others. Our jobs are not easy – but, like George in It's a Wonderful Life, every individual here makes unique contributions that others can't truly cover even when they try. As Clarence points out, our absence leaves a hole.
I am therefore rediscovering joy this holiday season by appreciating the commitment to compassion, hope, and caring that is behind everything that we do — the clinical work that we perform, the research discoveries that we make, and the education that we provide to the next generation of doctors, laboratorians, nurses, and scientists. At UC Davis Health, we are fortunate to live a wonderful life that is a source of joy to us and to those we work with and serve. I wish you all restful and happy holidays, and the most joyful new year ever.