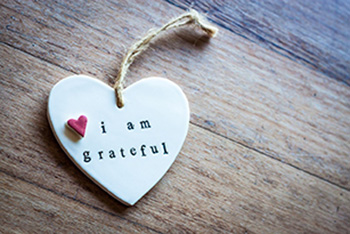 The end of the year and the accompanying holidays mark the season for reflection and gratitude. As department chair, I'm feeling especially grateful for many reasons – here are just a few:
Our accreditation inspection from the College of American Pathologists just ended, so I am especially grateful for our laboratory's devotion to high quality patient care that carries us not only through these stressful site visits, but also through the challenges of strikes and regional disasters like the recent wildfires and several days with dangerous air quality.
I'm grateful for our faculty and staff who have stepped up to provide coverage during their colleagues' serious illnesses and family emergencies, even when it means giving up their own holiday plans.
I'm grateful for our transfusion team who worked together this past weekend to finding a solution for a newborn who would have had to wait most of the day to get necessary blood products from our supplier – their dedication to a solution allowed treatment of this tiny patient several hours earlier than would have otherwise been possible and helped mitigate serious complications.
I'm grateful for our faculty and housestaff who are bootstrapping an artificial intelligence program with little resources to put our department on the map in this emerging and important area.
I'm grateful for our researchers who received six new external research grants this past year as principle investigators or collaborators – their creativity raises our academic profile and creates new discoveries that improve the health of California and the world.
I'm grateful to everyone who makes time to teach our residents, fellows, medical students, CLS and cytotech students, undergraduate Edmondson research interns, and each other – everyone here is a teacher in some way, and there are never enough funds to direct to educational support. Yet the opportunity to teach others and shape the future is one of the main reason we choose to work here at a university and an academic health center — much of the teaching that we do is out of the goodness of our hearts and our shared value of the importance of education.
Gratitude is something that UC Davis is famous for, thanks to the work of psychology professor Robert Emmons who has studied the many benefits of practicing gratitude – I've mentioned him and his impactful research in a previous blog post (1). But UC Davis is not so famous for appreciation – in fact, a recent employee engagement survey of the clinical faculty and staff showed appreciation is an opportunity for improvement in our workplace culture at UC Davis Health. Appreciation is defined by Merriam-Webster dictionary as the "feeling or expression of admiration, approval, or gratitude" and by the Oxford dictionary as "recognition and enjoyment of the good qualities of someone or something." In other words, we may feel grateful, but our surveys seem to show that we are not sufficiently demonstrating that gratitude to others.
There are many ways to show appreciation – these are beautifully outlined in the book "The Five Languages of Appreciation in the Workplace", a book I have read many times. In fact, authors Gary Chapman and Paul White point out that everyone has their own preferred language of appreciation which they find most meaningful, and are more likely to respond to and use – see if you recognize yours in this list:
Words of Affirmation: This involves verbal or written recognition and can include recognition in a meeting or in a public written communication, or through a private acknowledgement with an in-person thank you or a personal note. Our holiday star program is an opportunity to provide words of affirmation – a note of appreciation is sent on your behalf to a colleague when you honor them with the purchase a $10 star; the proceeds support our designated charities. The person you choose to recognize will also be publicly honored on our hallway poster (contact Christine Bertini at clbertini@ucdavis.edu to buy a star). Another way to use words of affirmation as your language of appreciation is to share accomplishments or good deeds that deserve recognition with a supervisor or others– these individuals can then provide acknowledgement and appreciation publicly or privately, too, and the language of appreciation grows.
Acts of Service: Generous gestures, big or small, show appreciation. This includes helping a colleague with a difficult project or assignment, or pitching in to share their duties when they seem overwhelmed — these acts of service show that you are a partner and that you value your relationship. Giving of oneself can be a powerful demonstration of appreciation.
Gift-giving: Material things, even small things like buying lunch or a cup of coffee or a plant, can be meaningful ways to recognize others. In fact, small gifts can often be the most meaningful, since the "big" gift or monetary reward can sometimes cheapen what was otherwise a noble contribution.
Quality time: Spending "face-time" with others. Time can take many forms, including making the time to show up at a meeting or event considered important to others, even if you'd rather be doing something else. Creating the time to have lunch or a coffee-break with a colleague is another example of quality time as a form of appreciation – again, it is giving of yourself.
Physical touch: Appropriate ways to use this form of appreciation in the workplace could be a pat on the back, a high-five, fist-bump, or handshake. Both Bill and Hillary Clinton were famous for making a handshake especially meaningful by using a "double grip" two-handed handshake– this small extra gesture created a more warm and personal connection that benefited their professional relationships.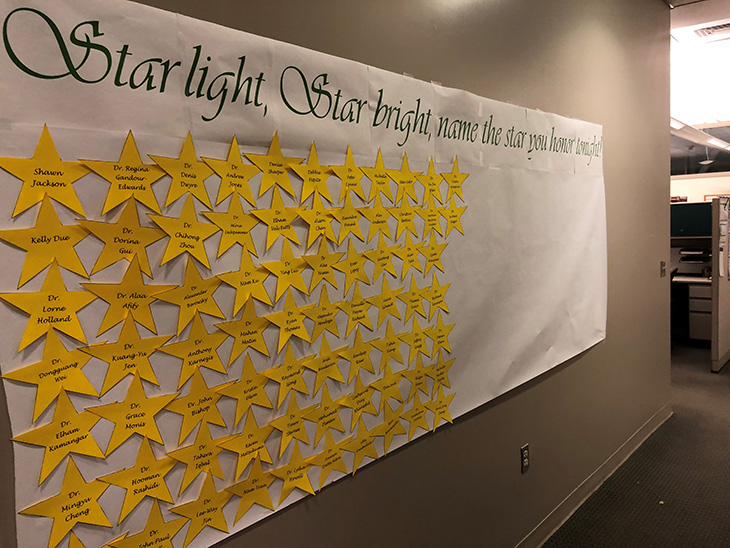 As we finish the year and plan for 2019, I think that we could all benefit from a new year's resolution to show more appreciation to others – certainly, we need to do this more at work, but it seems to me that more appreciation and gratitude is needed in our personal lives and the world around us, too. Think about your own style in demonstrating appreciation and use what comes naturally to you – but also think about how your colleagues, friends and family may have a different language of appreciation and how you might use their language to recognize them in a more meaningful way as great partners, as sources of inspiration and comfort, and as individuals who you look forward to being with each day. Feeling grateful is clearly not enough – the benefits of gratitude can go so much further if it is demonstrated through appreciation. And as President Kennedy once said, "As we express our gratitude, we must never forget that the highest appreciation is not to utter words, but to live by them." I wish all of our department family – and friends near and far =- a happy holiday season and I look forward to another wonderful year together. I am grateful for you all, and will try to show and live my appreciation, too.
References: