Zack's Battle with Type 1 Diabetes
To Ann Madden Rice, CEO, UC Davis Medical Center at 2315 Stockton Boulevard: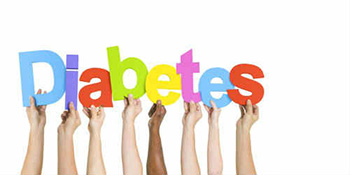 Dear Mrs. Rice,
We would like you to know how grateful we are for the wonderful, attentive care our 16-year-old son, Zack, received at UC Davis Children's Hospital last week. He was a patient in your hospital for several days last week. admitted after sudden weight loss and a diagnosis of type 1 diabetes by his UC Davis Medical Group pediatrician, Dr. Marcy Ahrons. The speed and efficiency with which Zack was admitted, settled into a comfortable room on Davis Tower seventh floor, and treated speak to both the professionalism and attentiveness of the staff. The doctors, nurses, and dietitians were reassuring, informative, and gracious, and willingly answered the numerous questions we posed about type 1 diabetes. Dr. Cherie Ginwalla was more than willing to discuss Zack's health not only with us, but with Zack himself. Dr. Dennis Styne made a strong impression on Zack. reassuring him and assuaging his doubts that a long, healthy, productive life still lay ahead of him. Two nurses, Jennie Sutherland and David Reva, were also of particular help and incredibly supportive of Zack. They, and the child/teen life specialists, made Zack feel both welcome and as comfortable as possible under the circumstances.
Last week was the longest period that Zack has ever spent away from family. The fact that he was willing to send us home each night attests to the warmth and skill of those who cared for him during the nighttime hours. Thanks to the kind and competent care Zack received at UC Davis Children's Hospital, by the time he was discharged, he was not only healthier but also more accepting of his condition and the requirements of managing a life with type 1 diabetes.
Again, we would like to thank the UC Davis Children's Hospital for the excellent care Zack received.
Regards,
Susan and Joel Swift