Here is the story about our miracle boy, Tikhon!
On July 3, 2017, we came to the UC Davis emergency room with a cranky three week old baby boy, Tikhon, who was vomiting (with pinkish emesis at one point). As his mom, I felt that something was "off" with our son. Upon arrival, Emergency room staff promptly ordered all the tests and imaging. What was thought to be a stomach/bowels issue turned into intraventricular hemorrhage, grade 3-4.
We were admitted to the UC Davis Pediatric Intensive Care Unit (PICU) and the medical team got to work on stopping the bleeding. Unfortunately, due to too much fluid in Tikhon's ventricles, he developed hydrocephalus. His brain was not able to drain the excess fluid and he required procedure immediately.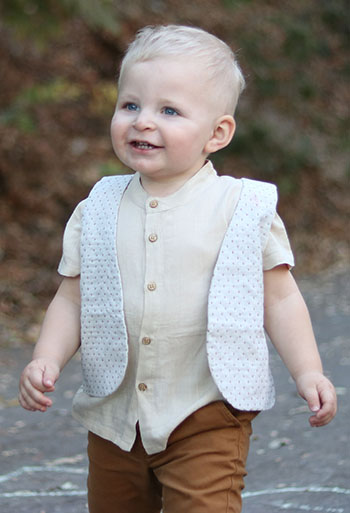 Dr. Marike Zwienenberg, Tikhon's neurosurgery attending physician, had decided to place an external ventricular drain (EVD). The EVD remained there for four weeks. However, upon testing and removal of the EVD, he started to accumulate CSF and needed a ventriculoperitoneal (VP) shunt. His shunt was placed in August 2017, on the day he turned 2 months old.
Prior to the surgery, we had several discussions with Dr. Zwienenberg and she informed us that there are not that many chances of it ever getting removed. Patients usually require it for the rest of their lives. However, upon further follow up with Dr. Zwienenberg, several extra trips to the emergency room post surgery and additional imaging, it was determined that Tikhon might have a chance of not needing VP shunt. Tikhon's shunt was tied off on Jan. 22, 2018 and he never required it since. His shunt removal surgery was in November 2018! And he is doing amazing! His surgery went great and he had recovered well!!!
As we believe in God and belong to a local church; once, we found out about Tikhon's diagnosis, our families, church and community were praying for our boy and God has granted us a miracle child. We had our pastors come out to pray for Tikhon at the hospital. We always prayed for wisdom for the entire team that was taking care of our son! And we believe that God had sent us each and every doctor and staff member at the right time to make the right care decision. We are very thankful to God, Dr. Zwienenberg, other doctors and personnel, and our church and community for standing next to us and helping us through this journey!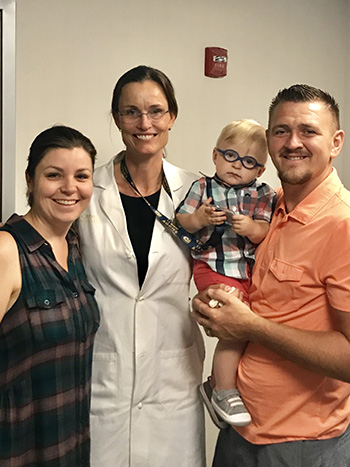 Today, Tikhon is thriving, developing perfectly, curious, fun, outgoing, very strong, determined, lovable, fast, amazing toddler, who is very much loved by his parents and two older sisters! Tikhon bears no evidence of the scary ordeal he went through!
Working with the doctors for such a long period of time, we have seen the amount of sacrifice they have to make, in order to take care of patients like our son! We are forever grateful to them!
Here is a list of the medical personnel that really made a difference:
Neurosurgery: Dr. Zwienenberg and Dr. Thaci, Carol—referral coordinator from the neurosurgery office and others
Emergency Room: Dr. Andrada and ER nurses
Pediatric Intensive Care Unit: Dr. Sethi, Dr. Siefkas, Dr. Natale, and other doctors as well as nurses Kayla, Sasha, Sarah, Torryn, Emily, Julia, Breanna, Vanessa, Eric, Mary Zanabini and others
Children's Surgery Center: Dr. Dhamrait, Dr. Ravula, John Ortiz and others
Neurology: Dr. Benko
And, of course, everyone else from HUSCs, EVS employees to other specialty doctors and residents.
– Story submitted by Tikhon's parents, Andrey and Feta Kravchuk