A Prolapsed Umbilical Cord Causes Alarm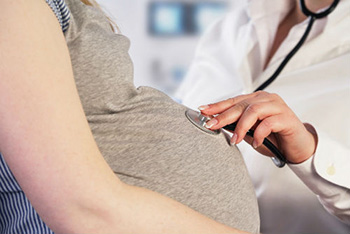 For the first five months of my pregnancy, I had high blood pressure and wasn't able to drink or eat. As a precaution, I also had a scheduled doctor's visit every week. Prior to this, by the age of 28, I had lost two babies. This time, at 5 ½ months pregnant, something happened and I was suddenly able to eat and my blood pressure went down. At 6 ½ months, however, I went into preterm labor and was admitted and put on strict bed rest. The amniotic sac then erupted and, at 31 weeks, Briana was born.
Is the Baby Still Alive?
After the doctor told us the problem was a prolapsed umbilical cord, the whole environment became very panicked. I was rushed to the OR for an emergency C-section. The last thing I remember before going under anaesthesia was hearing a nurse say "Is the baby still alive?" When I woke up post-surgery, the first thing I did was get the answer to that question.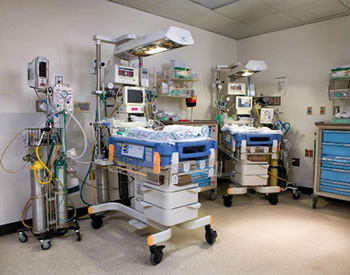 At birth, Briana weighted 2 lbs. 14 ounces and was 15 ½ inches long. She stayed in the hospital NICU for the next 6 weeks. As a precaution, although she was able to breathe on her own, she was also placed on a CPAP. And, in order to sustain her body temperature, even though her lungs were developed, Briana required two blood transfusions.
One Tough Cookie
The nurses told me I definitely had a hardy baby on my hands. While in the hospital, Briana "yanked" the CPAP out of her nose, almost as if she knew she didn't need it. The nurses also said that she was the fastest moving NICU patient they had seen in a very long time. I have to give the UC Davis hospital nurses so much credit–they were always super helpful, and educated me on the care of preemies. The entire UC Davis staff was very supportive. Although it was a very scary situation, for first time scared parents, we felt the whole experience certainly went as well as possible.
Briana Continues to Prevail
Briana's middle name is Kirsten, after her dad's sister who was stillborn. I soon began calling her "Curious Kirsten" because of her extreme curiosity and tenacity. Today, all of Briana's developmental testing remains on target. She's a natural at music, plays many instruments, and enjoys reading and playing softball. She's a social butterfly and has compassion for everyone. Briana is a straight A student and we are now thrilled to report that she will soon be entering the Law and Public Policy Academy at McClatchy High.
Briana's come a long way. As her resiliency continues, we couldn't be prouder of our curious, wonderful girl.
–told by Briana's mom, Kimberly Davis