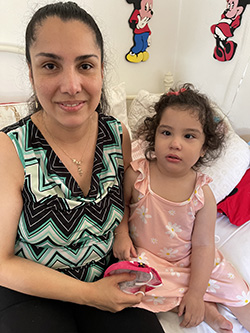 Mariela Yamileth Nuno was born premature at 24 weeks and had many problems due to her prematurity including a brain hemorrhage, problems with her lungs, issues with her bilirubin level and patent ductus arteriosus (PDA).
She was transferred to UC Davis Children's Hospital from Red Bluff and the family decided to move to Sacramento.
"I felt the support. UC Davis has helped my daughter tremendously," said her mother Mariela Nuno, who said their favorite nurse was their primary nurse, Sharon.