Isabella and Sofia One Year Later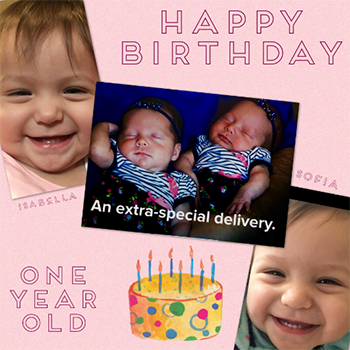 Just one year ago, Josefina and Greg Walker received a special Leap Year gift – the birth of their identical, monoamniotic twin daughters, Isabella and Sofia. After 32 weeks gestation, they were delivered at UC Davis Medical Center. Isabella and Sofia shared an amniotic sac in their mother's uterus during gestation, a very rare condition that occurs in about 1 percent of all twin pregnancies in the United States. Monoamniotic twins are often termed monoamniotic-monochoronionic or "MoMo" twins.
Here they are today, utterly happy and adorably healthy.
— story submitted by Greg and Lucia Walker