Can medical records help teams of doctors treat patients better?
(SACRAMENTO)
Doctors already rely on a patient's medical history to prescribe the right treatments and medications, but Kwan-Liu Ma, UC Davis computer science distinguished professor, and Shin-Ping Tu, the chief of general internal medicine, geriatrics and bioethics and UC Davis Comprehensive Cancer Center specialist, think they can also use it to improve how the entire medical system works together.
By analyzing electronic health records (EHRs), Ma and Tu think they can learn how teams of medical professionals work together and use that information to help doctors treat patients more effectively. With a new three-year, $810,000 National Institute of Health (NIH) grant, they will dig into UC Davis' EHR data for cancer patients to see if and how the medical teams' communication patterns impact a patient's outcome.
"For a serious illness like cancer, multiple medical teams are involved throughout the diagnosis and treatment process," said Ma. "If we can understand how the different teams work together to treat a patient for an illness and what the corresponding outcome was, we can better advise the teams on how to improve their coordination and communication."
Reading the Records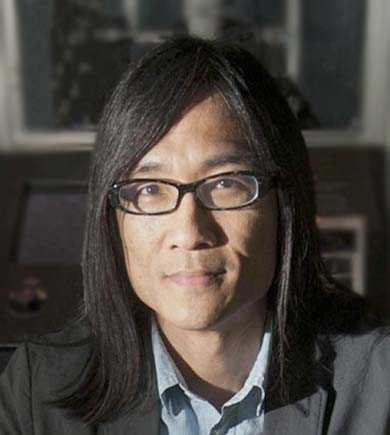 Every hospital or clinic has an EHR system that every doctor, nurse or technician accesses and updates when they work with a patient. EHRs contain not just basic information like age, height and weight but also professional opinions, test results, recommended treatments and medications. They also serve as a record of all the doctors, clinicians, nurses, technicians and medical teams involved in treatment and diagnosis.
The first step is to extract the communication network of medical professionals for each patient using the vast and complicated EHR data sets. The team will then group the networks by cancer type and patient type and look at the relationship between medical communication patterns and patient outcomes. To Ma, the exciting part will be seeing what the data reveals.
"The interesting and beautiful part of the project is that there are so many unknown opportunities hidden in the data," he said. "It's data-driven, but there's so much hidden in the data that we want to uncover."
With this information, the team will develop and train a machine learning model that can recommend potential strategies to treat a given patient. For example, suppose a particular type of treatment tends to work better for a similar group of colorectal cancer patients. In that case, the system can tell the primary doctor where to send a patient next, so they get diagnosed or treated as quickly as possible. This is especially important for cancer, as the earlier patients are diagnosed and treated, the better their chances of survival.
A Doctor-Centered Program
An important part of the project is developing a recommendation system that can explain how it reached its decision. One of the ways to do this is by creating visualizations of the data that walk doctors through the machine's logic—something Ma is an expert in. This improves transparency and gives the system a chance to learn from doctors' feedback if they can correct potential mistakes.
If successful, Ma and Tu want to expand their system so patients can also understand the most efficient routes to getting diagnosed and treated for an illness.
The project builds on a long-standing collaboration between Ma and the UC Davis School of Medicine. The doctors had approached Ma about the wealth of EHR data and wanted to see if they could use it to help patients. The team did some preliminary studies and papers on the topic that showed encouraging results and led to the NIH proposal.
Ma is excited to receive the grant because he says NIH grants are very competitive, especially for computer scientists. He also looks forward to working with doctors and using data to make a real difference in patients' lives.