UC Davis Health sponsors biggest breast cancer fundraiser in NorCal
The American Cancer Society's 25th Annual Making Strides Against Breast Cancer is Oct. 17
(SACRAMENTO)
UC Davis Health is a sponsor of the American Cancer Society's 25th Annual Making Strides Against Breast Cancer walk on Sunday, Oct. 17, 2021, at west steps of the California State Capitol. Staff will be on hand at the UC Davis Health "Return to Screening" booth to talk about the importance of breast cancer screenings and why delaying care during the COVID pandemic could put your health at risk. Staff will also share information on research programs and clinical trials underway at the UC Davis Comprehensive Cancer Center.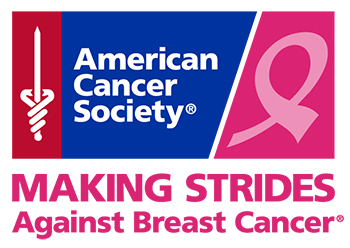 "We are proud to support this important event that unites our community, honors those touched by the disease and raises funds for a world without breast cancer," said UC Davis Comprehensive Cancer Center Physician-in-Chief Richard Bold. "Breast cancer is the second leading cause of cancer death in women and we want to do all we can to fight this devastating disease."
Bold noted breast cancer doesn't only impact women. In 2021, about 2,650 men in the U.S. are expected to be diagnosed with the disease and an estimated 530 men are expected to die from breast cancer this year.
Since 1993, more than 14 million Making Strides supporters have raised more than $870 million nationwide. In 2019, at last in-person walk in Sacramento, 20,000 passionate supporters helped to raise nearly $500,000. Making Strides Against Breast Cancer in Sacramento is the largest event in Northern California.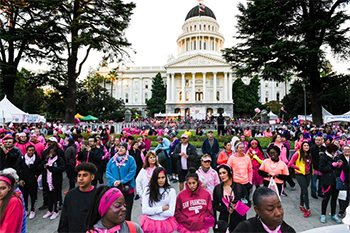 "One hundred percent of the funds raised through Making Strides will support breast cancer research and support in our area," said American Cancer Society Senior Development Manager Sonya Silva.
Registration for Making Strides is strongly encouraged prior to arriving at the event. Register and learn more at the Making Strides site. Check-in begins at 8:00 a.m. and the walk is set to start at 9:00 a.m. from the west steps of the California State Capitol. The beautiful downtown walk ends up at DOCO for the 25th anniversary celebration that includes live music from local band Funk Shui, Pink Pop-Up Shop, and a chance to play mini golf at Flatstick Pub to support Making Strides.
Revenue raised from the event will help the American Cancer Society fund innovative breast cancer research, provide education and guidance to help people reduce their risk, and offer comprehensive patient support to those who need it most.
To learn more about the Making Strides Against Breast Cancer event and how you can become involved, visit MakingStridesWalk.org/Sacramento or contact Sonya Silva at 916 801-0849 or SacramentoCAStrides@Cancer.Org.
**All CDC/local/state guidelines will be enforced during the event for the safety of patients, survivors and participants at the event.
UC Davis Comprehensive Cancer Center
UC Davis Comprehensive Cancer Center is the only National Cancer Institute-designated center serving the Central Valley and inland Northern California, a region of more than 6 million people. Its specialists provide compassionate, comprehensive care for more than 15,000 adults and children every year and access to more than 150 active clinical trials at any given time. Its innovative research program engages more than 225 scientists at UC Davis who work collaboratively to advance discovery of new tools to diagnose and treat cancer. Patients have access to leading-edge care, including immunotherapy and other targeted treatments. Its Office of Community Outreach and Engagement addresses disparities in cancer outcomes across diverse populations, and the cancer center provides comprehensive education and workforce development programs for the next generation of clinicians and scientists. For more information, visit cancer.ucdavis.edu.