Health equity leader receives two national awards for reducing Latino health disparities
Sergio Aguilar-Gaxiola honored for research in behavioral health for the underserved
(SACRAMENTO)
Sergio Aguilar-Gaxiola, director of the UC Davis Center for Reducing Health Disparities, is the recipient of two national awards for his contributions to science and behavioral health research.
The National Hispanic Science Network (NHSN) recently honored Aguilar-Gaxiola with the 2021 National Award of Excellence in Research by a Senior Investigator. The award is presented to a researcher who has made "consistent contributions to the field of drug abuse that are culturally innovative, demonstrate some of the unique aspects of drug abuse among Hispanics, and/or have impacted the larger field of drug abuse research," among other criteria.
NHSN is a national and international organization that strives to make significant advances in the field of drug abuse research, including addressing health disparities with an emphasis on advancing health equity for Hispanics.
In addition, Aguilar-Gaxiola last month received the 2021 Lifetime Award for the Advancement of Latino Behavioral Health from the National Latino Behavioral Health Association (NLBHA).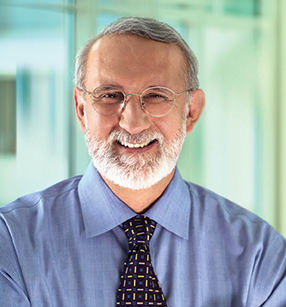 Aguilar-Gaxiola received the award during the NLBHA's annual conference, a virtual event at which he was a keynote speaker. The NLBHA is an organization that promotes a unified national voice for Latino populations in the behavioral health arena and raises awareness of the disparities that exist in areas of access, utilization, practice-based research and adequately trained personnel.
"I'm deeply honored and humbled by the very important recognition by my peers from two renowned national Hispanic/Latino organizations that ultimately focus on achieving health equity primarily, although not exclusively, for Latinos," Aguilar-Gaxiola said. "Both strive to increase a diverse behavioral health research and practice workforce that responds to the unmet health and behavioral health needs of historically underserved populations such as Latinos."
Aguilar-Gaxiola, a professor of internal medicine, has spent decades researching mental and substance use disorders across many populations and in numerous countries. He holds an M.D. and Ph.D. in clinical-community psychology and did a postdoctoral fellowship in clinical and health services research.
Aguilar-Gaxiola founded the Center for Reducing Health Disparities in 2005 and is director of the community engagement program of the UC Davis Health Clinical Translational Science Center.