Student-run Paul Hom Asian Clinic gets grant to help community members quit tobacco
(SACRAMENTO)
The UC Davis Health student-run Paul Hom Asian Clinic has received a $5,000 grant to fund a new tobacco cessation outreach project. The goal of the One More Reason to Quit project is to help those in Sacramento's Asian American community stop using tobacco to avoid complications from COVID-19.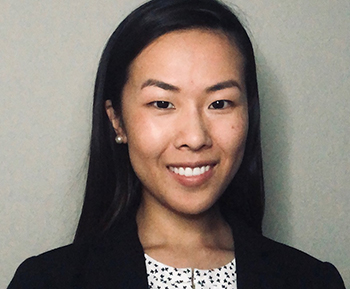 The grant was awarded to the clinic by Asian Pacific Partners for Empowerment, Advocacy, and Leadership (APPEAL), a national non-profit health justice organization serving Asian American, Native Hawaiian, and Pacific Islander (AANHPI) communities.
APPEAL is the fiscal sponsor and lead organization for the Statewide Pacific Islander Asian American Resource and Coordinating Center (SPARC) project to address tobacco disparities for the diverse AANHPI community in California. The goal of the SPARC project is to create a system to support AANHPI regional networks in promoting social change aimed at preventing and reducing tobacco use.
UC Davis medical student and Paul Hom Asian Clinic cardiopulmonary committee lead Serena Ke said the grant will be used to expand the statewide Quit for COVID program, promoted heavily by Elisa Tong, a UC Davis internist who directs tobacco cessation initiatives at the UC Davis Comprehensive Cancer Center. Tong sits on the APPEAL Advisory Committee.
The Paul Hom Asian Clinic is committed to caring for the underserved and underinsured Asian American community in Sacramento by providing free primary care as well as interpretive services in a clinical setting.
"At the clinic, we have seen first-hand how the pandemic affected the Asian American, Native Hawaiian and Pacific Islander population with fear and anxiety being predominant emotions and some turning to increased smoking to cope," said Ke. "But tobacco use only heightens risk factors when it comes to complications from COVID-19 and that is why it is important that we help those who want to quit tobacco."
Headed up by Ke, the One More Reason to Quit program will be implemented through an established workforce of undergraduate and graduate students at the Paul Hom Asian Clinic including Brendan Martin, Jamie Yang, and Alan Lee.
The UC Davis Comprehensive Cancer Center Stop Tobacco Program has the resources to make quitting a reality. To speak with a tobacco treatment specialist and find personalized ways to get support for quitting tobacco products, call 916-734-0718. Support is available in several languages and can be found online through telephone counseling or text messages.
The tobacco hotline also services communities nationwide, with funding from the Centers for Disease Control. The Asia Smokers' Quitline provides free, accessible, evidence-based smoking cessation services in Cantonese, Mandarin, Korean and Vietnamese to Asian communities in the U.S.
UC Davis Comprehensive Cancer Center
UC Davis Comprehensive Cancer Center is the only National Cancer Institute-designated center serving the Central Valley and inland Northern California, a region of more than 6 million people. Its specialists provide compassionate, comprehensive care for more than 15,000 adults and children every year and access to more than 150 active clinical trials at any given time. Its innovative research program engages more than 225 scientists at UC Davis who work collaboratively to advance discovery of new tools to diagnose and treat cancer. Patients have access to leading-edge care, including immunotherapy and other targeted treatments. Its Office of Community Outreach and Engagement addresses disparities in cancer outcomes across diverse populations, and the cancer center provides comprehensive education and workforce development programs for the next generation of clinicians and scientists. For more information, visit cancer.ucdavis.edu.