UC Davis Eye Center alum honored for improving lives of visually impaired
National association pays tribute to trailblazing advocates in the blindness field
(SACRAMENTO)
Michael Schermer, a resident alumnus of the UC Davis Eye Center who has served the Sacramento community since 1976, has been named to receive the 2020 Migel Medal award from the American Foundation for the Blind. He is a member and one of the founders of the center's volunteer advisory council, and a major donor to the Eye Center. He is recognized for his dedication and volunteer efforts to improve the lives of the visually impaired or blind.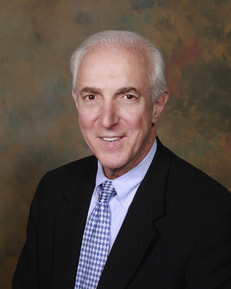 An ophthalmologist with over 40 years of experience, he has been lauded for his people-first approach to clinical care. He served the Sacramento Society for the Blind for more than four decades as a board member, volunteer and donor.
In 1989, he established "A Party for the Senses" at the California State Fair so that blind or visually impaired people could enjoy a day rich in socialization and sensory stimulation. In 2009, he assisted the U.S. Association for Blind Athletes in developing a division for blind runners in the Sacramento Marathon.
Schermer's leadership, advocacy and determination at UC Davis helped the Eye Center raise over $45 million in just four years for construction of a new, state-of-the-art vision care center in Sacramento. His philanthropy at the Sacramento Society for the Blind, U.S. Association for Blind Athletes and The Maryland School for the Blind – along with his volunteer work in Mexico, the Philippines, China, and Vietnam through SEE International and the World Eye Foundation -- has transformed and touched the lives of thousands.
Founded in 1921, the American Foundation for the Blind is a national nonprofit that creates a world of no limits for the blind or visually impaired. It mobilizes leaders, advances understanding, and champions impactful policies and practices using research and data. It also is proud to steward the Helen Keller Archive, maintain and expand the digital collection, and honor Helen Keller's 40 years of tireless work to advance vision care.