Linenberger appointed to chair of ANPD's Recognition Committee
(SACRAMENTO)
Michelle Linenberger, professional development nurse specialist and nurse educator at UC Davis Children's Hospital, has been appointed chair of the Association for Nursing Professional Development (ANPD)'s Recognition Committee.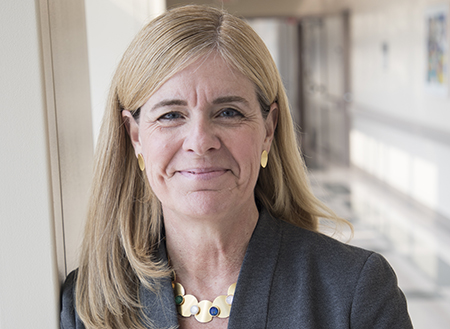 The chair position is appointed by the ANPD National Board. The Recognition Committee reviews submissions and selects recipients of awards and scholarships offered by ANPD.
"Serving on a committee at the national level for my professional organization was important to me to not only get more involved and represent my institution, but also to grow my network nationally and share my expertise," Linenberger said. "I am honored to work with a dedicated group of nursing professional development specialists from all over the country to improve the quality of care we provide and enhance patient outcomes by recognizing the outstanding achievements and contributors to ANPD."
The ANPD advances the specialty practice of nursing professional development for the enhancement of health care outcomes. Professional development as a specialty of nursing practice is defined by standards, based on research, and critical to quality patient and organizational outcomes.