Nursing Grand Rounds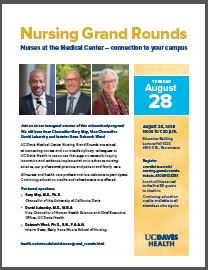 These quarterly events are aimed at connecting nurses and our interdisciplinary colleagues at UC Davis Health to resources that support research, inquiry, innovation and evidence implementation to advance nursing science, our professional practice, and patient and family care. All nurses and healthcare professionals are welcome to participate. Continuing education credits and refreshments are offered.
Tuesday, August 28, 2018 12 noon – 1:30 pm
Featured Speakers: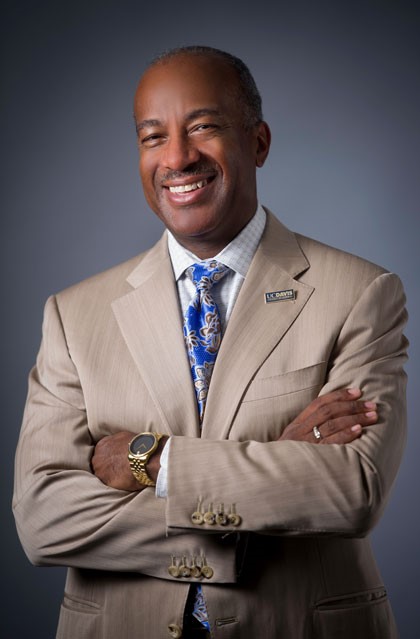 Chancellor of the University of California Davis
Chancellor Gary S. May. Gary S. May became UC Davis' seventh chancellor on Aug. 1, 2017. He leads the most comprehensive campus in the University of California system, with four colleges and six professional schools that offer 104 undergraduate majors and 96 graduate and professional degrees.
---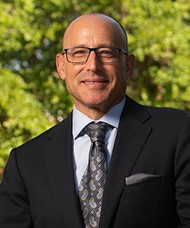 Vice Chancellor of Human Health Science and Chief Executive Officer
UC Davis Chancellor Gary May has appointed David A. Lubarsky to the position of vice chancellor of human health sciences and chief executive officer of UC Davis Health, which includes the School of Medicine, the Betty Irene Moore School of Nursing, the 1,000-member physician practice group, and UC ...
---
Betty Irene Moore School of Nursing
Deborah Ward is a clinical professor at the Betty Irene Moore School of Nursing at UC Davis. As the first faculty member recruited to the Betty Irene Moore School of Nursing at UC Davis in September 2008, Ward brings a passion for healthy systems and healthy people. Her teaching interests include ...
November 2018 – date and speaker TBA
February 2019 – date TBA,-- Speaker: Kristina Dees, Director of Nursing Informatics