Nursing Grand Rounds
These quarterly events are aimed at connecting nurses and our interdisciplinary colleagues at UC Davis Health to resources that support research, inquiry, innovation and evidence implementation to advance nursing science, our professional practice, and patient and family care. All nurses and healthcare professionals are welcome to participate. Continuing education credits and refreshments are offered.
Tuesday, July 16th 2019 12:00 pm – 1:30 pm
Education Building Lecture Hall 1000
4610 X Street
Sacramento, CA 95817
Grass Roots Grand Rounds
Tuesday, July 16th 2019 12:00 pm – 1:30 pm
We aim to inform attendees about the legislative process, resources available, and how to engage in legislation and advocacy. The 90-minute session will feature recent legislation (SB 1152 and AB 114) in identifying the process and implications of policy in our patient care and practice.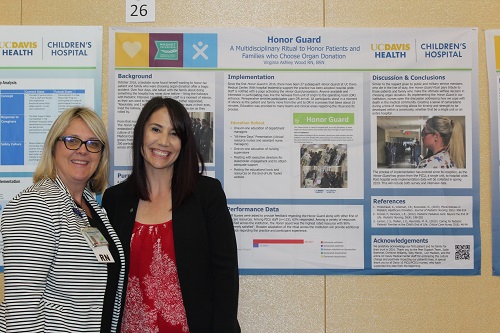 Career Ladder CNIII Nurses will share their successful presentations.
The Career Ladder process for promotion of clinical nurses was designed with input from nursing staff at all levels. With the development of an electronic portfolio (which includes a written documentation and an oral presentation), the Clinical Nurse II can achieve promotion to Clinical Nurse Ill. Since the implementation of the Career Ladder program in July 2017, 75 of nurses have successfully achieved CNIII status through this process. Many of these excellent presentations will be presented at Nursing Grand Rounds on July 16, 2019.
Nurses will speak for 5-10 minutes about their project or patient exemplar. Come and hear from these outstanding nurses, get CEs and enjoy lunch.
FIND OUT MORE
Career Ladder https://intranet.ucdmc.ucdavis.edu/pcs/career_ladder/career_ladder.shtml
CEs available to all attendees who sign in. Tickets are not required.
Lunch will be served to the first 50.
Questions? 916-734-3153