Center for Professional Practice of Nursing
Broadway Building
4900 Broadway, Suite 1630
Sacramento, CA 95820
916-734-9790 | Get Directions
Parking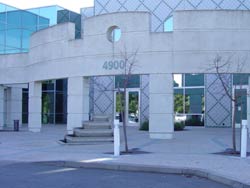 The offices of the Center for Professional Practice of Nursing are in the Broadway Building (same building as the Payroll Department). Our office is open Monday through Friday, 7 a.m. to 4:30 p.m.
One hour visitor parking is available at the Broadway Building.
Daily parking is available in lot 25 for $6.
Land Acknowledgment
The history of the Sacramento area, and the people, is rich in heritage, culture and tradition. This area was, and still is, the Tribal land of the Nisenan people. Sacramento was a gathering place for many local Tribes who have lived throughout the central valley and the foothills for generations and were the original stewards of this land. We would like to acknowledge the Southern Maidu people to the North, the Valley and Plains Miwok/ Me-Wuk Peoples to the south of the American River, and the Patwin Wintun Peoples to the west of the Sacramento River. We would also like to honor the Wilton Rancheria, the only federally recognized tribe in Sacramento County.
We acknowledge that we are standing on the tribal lands of Sacramento's Indigenous people.
For more information on land acknowledgements and our tribal communities, please visit the The Sacramento Native American Health Center.