Our Team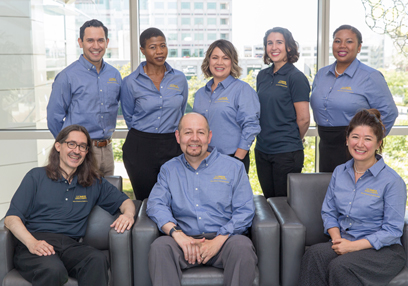 Office of Student and Resident Diversity
UC Davis School of Medicine
4610 X Street, Suite 4101
Sacramento, CA 95817
Dr. García's office hours:
Mondays, Wednesdays and Fridays
9:00 a.m. - 1:00 p.m.
Thursdays by prior arrangement
Faculty
Tonya L. Fancher, MD, MPH
Interim Associate Dean for Student and Resident Diversity
(pronouns: she, her, hers)
A primary care trained general internist, Dr. Fancher spent four years in the US Air Force and completed her MPH and Outcomes Research Fellowship at UC Davis in 2004. For the past ten years, she has been Principal Investigator for undergraduate and graduate medical education Title VII Primary Care Training and Enhancement grants from the Health Resources and Services Administration (HRSA). She founded and currently leads UC Davis pathways for learners committed to primary care and underserved populations. She is the Principal Investigator on an American Medical Association grant and created the only 3-year accelerated medical school pathway on the west coast. Eighty percent of students enrolled in the pathways she leads are underrepresented minorities in medicine. She has received numerous teaching awards and national recognition for her community engagement activities and contributions to diversity.
Jorge A. García, MD, MS, FACP

Faculty Director
(pronouns: he, him, his)
Dr. García focuses on day-to day-student support for OSRD initiatives. Dr. García is well known and beloved by students and patients alike. He was an Associate Instructor of Record for both the Internal Medicine and Primary Care clerkships. His multiple teaching awards, including the American College of Physicians Distinguished Teacher and Mentor Award, reflect his strong belief that serving the health needs of diverse communities starts with inspiring and nurturing culturally diverse students. Dr. García was one of the founding members of the Colleges, later serving as a Faculty Mentor, and has continued to support our students in numerous ways. Dr. García is a tremendous source of support, guidance, and mentorship for our students.
Olivia Campa, MD

Faculty Director, Postbaccalaureate Program
(pronouns: she, her, hers)
Administrative Support
Sandra Ross

Administrative Assistant
Staff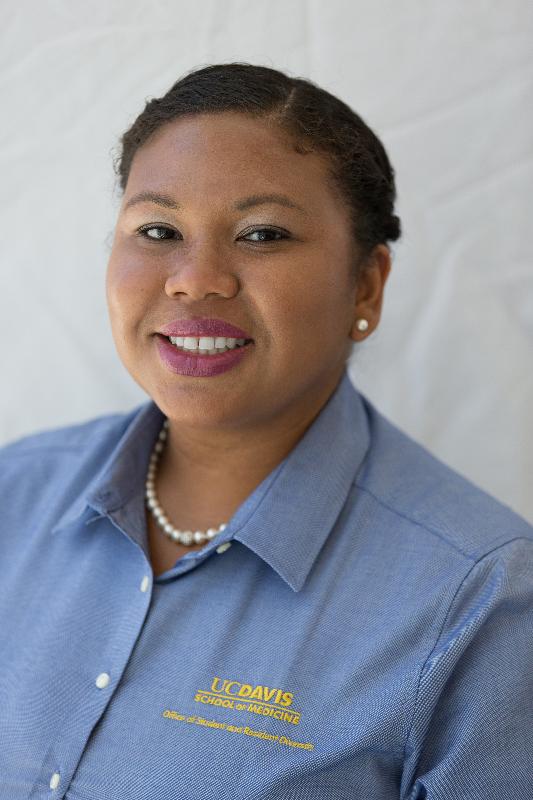 Charlene Green, MA, LMFT
Administrative Director
(pronouns: she, her, hers)
Charlene Green, MA, LMFT serves as Director of OSRD, overseeing all aspects of programmatic and administrative matters. Additionally, she is the Manager for the Student Development Office which includes all comprehensive student support services for the MD Program, including but not limited to advising, global health, health policy, and beyond. A Licensed Marriage and Family Therapist, Ms. Green has over 12 years of experience in social and human services, and a master's degree in Counseling Psychology. She has previously provided counseling services within healthcare, academia and workforce development in a non-profit setting. She has a special interest in diversifying healthcare and addressing healthcare disparities within underserved populations.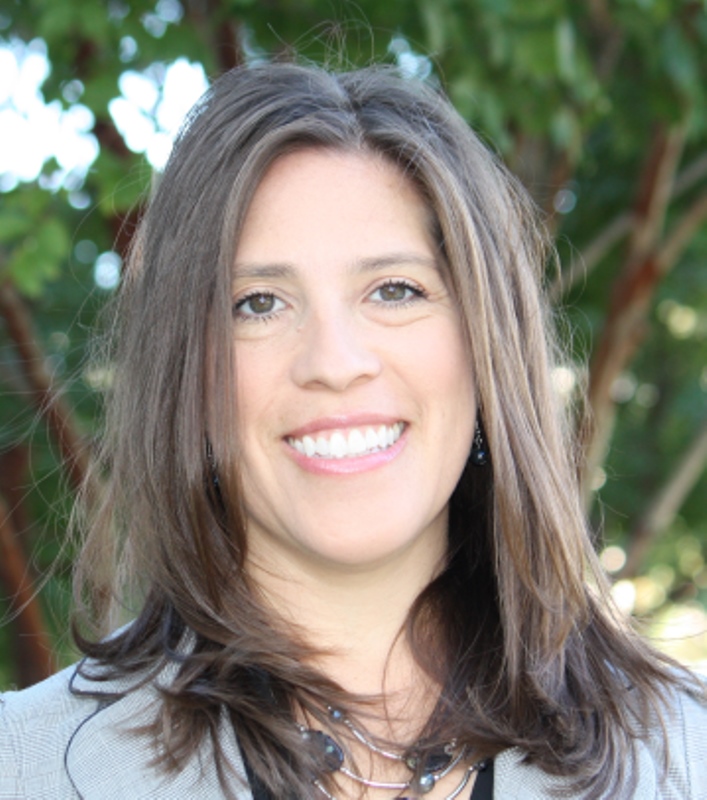 Patricia (Paty) M. González, MA, Ed

Manager
(pronouns: she, her, hers)
Paty serves as the Manager for the Office of Student and Resident Diversity, she also leads the continuous development of current and new OSRD pipeline programs leading into the medical school. She conducts research on best practices for underrepresented students in medicine to enter and succeed in medical education. Since 2011, she has been a key team member in the development of workforce diversity medical education programs. In collaboration with multiple universities and community partners, she managed the initial development and daily operations of two Community Health Scholar programs, the San Joaquin Valley PRIME, focused on developing physician leaders for California's Central Valley and the Accelerated Competency-based Education in Primary Care, the first 3-year MD program in California. Paty serves as Vice-Chair for the Latino Staff and Faculty Association at UCD Health, she co-chairs the Office of Medical Education Community Involvement Committee, volunteers for the No One Dies Alone Program at the Medical Center, and is a co-founder of The Pantry at UCD Health.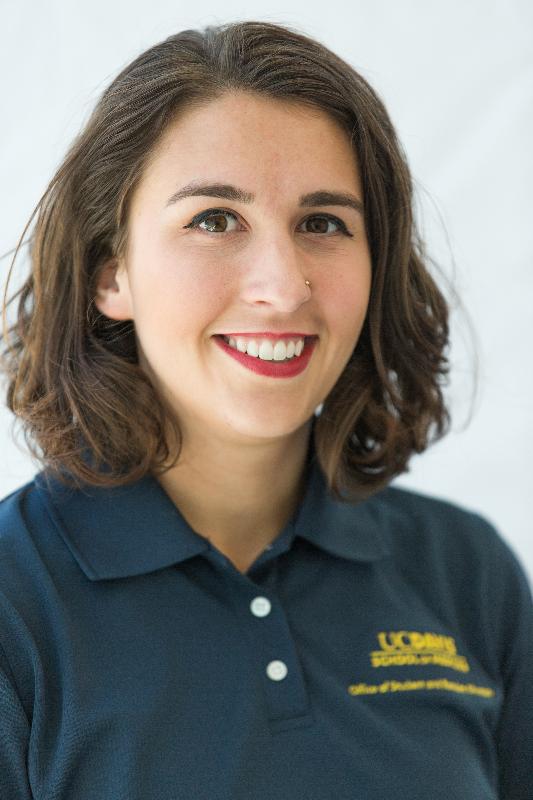 Shea Hazarian
Medical Student and Resident Program Coordinator
(pronouns: she, her, hers)
As the Medical Student and Resident Program Coordinator, Shea Hazarian supports medical student diversity groups and activities, and assists with diversity recruitment and retention efforts in both undergraduate and graduate medical education. She has previously worked in Academic Personnel and Faculty Development and Diversity. She has also coordinated multiple LGBTQ+ health initiatives across UC Davis Health, including the Improving OUTcomes Conference. Shea has a bachelor's degree in Sociology from the University of San Francisco, where she fell in love with social justice education.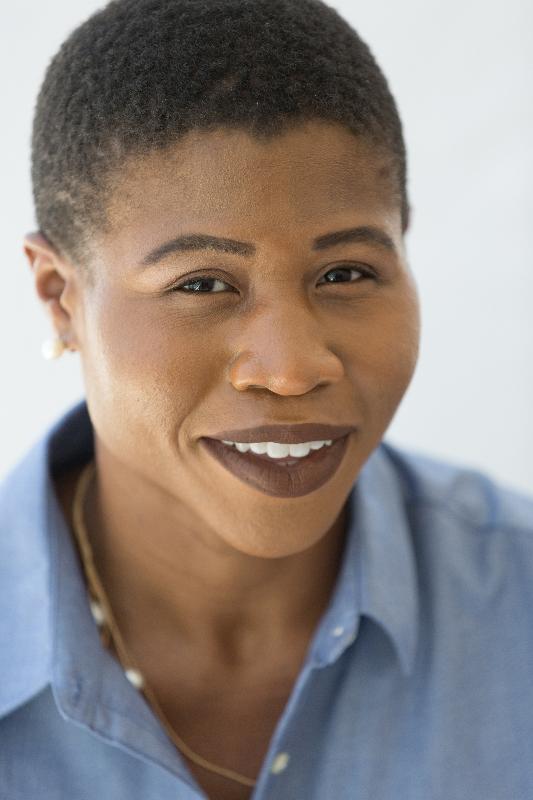 Mary Rose Saint-Cyr, MS
Interim UC Davis Postbaccalaureate Program Coordinator
UC Postbaccalaureate Consortium Program Coordinator
(pronouns: she, her, hers)
Mary Rose Saint-Cyr, MS is the Interim UC Davis Postbaccalaureate Program Coordinator and the Postbaccalaureate Consortium Program Coordinator serving 4 UC programs: Davis, Irvine, Los Angeles, and San Francisco. Previously, she has worked for educational pipeline programs in the New York metropolitan area. She believes in the value of higher education and the impact mentorship can have on student outcomes. She is passionate about supporting underrepresented minorities as they pursue careers in the medical and allied health field. She hopes to develop pipeline programs that will engage a new generation of aspiring health professionals.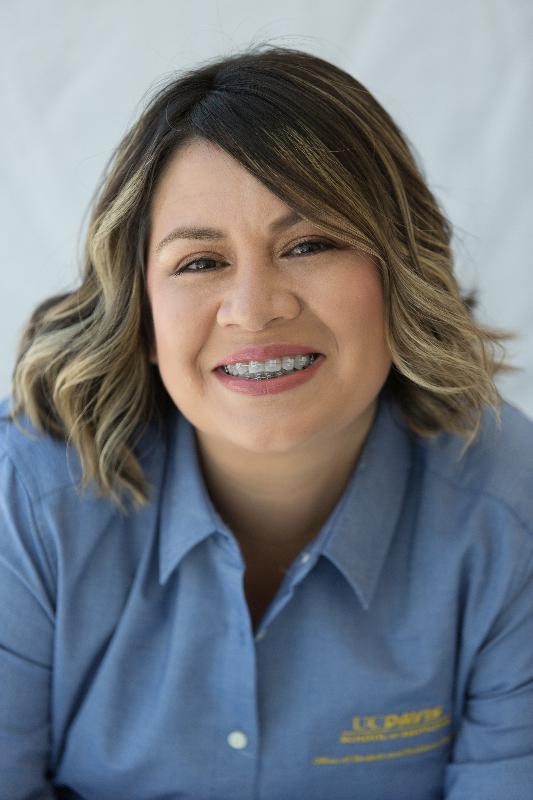 Charrise Torres
K-14 Education Pipeline Coordinator
(pronouns: she, her, hers)
Charrise Torres was born and raised in Woodland, CA and lived between there and rural Yolo County for most of her life. She began working at the School of Medicine in the Office of Medical Education in 2006. Her efforts have been concentrated to curriculum and admissions. Outside of work she enjoys spending time with her family, watching her children's sporting events, camping, and volunteering. She is also a support person for the UC Davis Peer Navigator program and for a non-profit organization based on the East Coast, "Hope for Two." Within OSRD, Charrise is the K-14 Education Pipeline Coordinator. Her deep desire to work with students from diverse backgrounds stems from her own challenges and experiences.
Amy Whitcomb, MS, MFA

Academic Writing Specialist
(pronouns: she, her, hers)
As the Academic Writing Specialist, Amy supports students and the OSRD team with their writing projects. A published author of scholarly and creative work, she holds master's degrees in both science and fine art and has over six years of experience as a writing consultant at research universities. In addition to coaching hundreds of students through college writing assignments, Amy has co-founded an interdisciplinary writing residency and co-chaired multimedia research showcases for graduate students. With OSRD, she's eager to continue helping students become confident, competent communicators who use language to more effectively care for themselves and others.