In brief

News briefs
A sampling of recent major achievements and developments from UC Davis Health. For more listings and news, please visit our newsroom and follow us on social media.
Nationally ranked in 10 adult specialties
U.S. News & World Report ranked UC Davis Medical Center among the nation's top 50 hospitals in 10 adult medical specialties for 2019–20, including: cancer care; cardiology and heart surgery (#17); ear, nose and throat (#12); geriatrics (#18); gynecology (#16); nephrology; neurology and neurosurgery; orthopedics; pulmonology and lung surgery; and urology.
The hospital also earned "high performing" acknowledgement in gastroenterology and gastrointestinal surgery and in diabetes and endocrinology.
High-performing in multiple common procedures
U.S. News & World Report also released ratings for common types of care and procedures, with "high-performing" considered the highest level of recognition. UC Davis Medical Center earned that rating in: abdominal aortic aneurysm repair; chronic obstructive pulmonary disease; colon cancer surgery; heart bypass surgery; heart failure; knee replacement; lung cancer surgery.
The hospital met expected standards of care for hip replacement and aortic valve surgery.
Nationally ranked in five pediatric specialties
U.S. News & World Report ranked UC Davis Children's Hospital among the nation's best in five pediatric medical specialties for 2019–20, including: neonatology; nephrology; orthopedics (#8); pediatric diabetes and endocrinology; and urology (#20).
Orthopedics and urology rankings were received in collaboration with Shriners Hospitals for Children – Northern California, UC Davis' longstanding partner in caring for children with burns, spinal cord injuries, orthopedic disorders and urological diseases.
U.S. Surgeon General visits UC Davis Health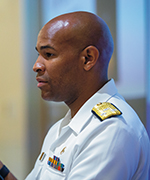 U.S. Surgeon General Jerome M. Adams, M.D., M.P.H., visited UC Davis Health in June to speak to faculty, students and staff about the opioid epidemic and other contemporary topics. His talk, "Opioids and Better Health through Better Partnerships," encourages providers, governments and community organizations to leverage their resources to prevent and treat opioid use disorder.
As surgeon general, Adams declared opioid substance abuse a public health emergency and issued a rare advisory that led to more Americans carrying naloxone. He also stresses stigma reduction and the normalizing of addiction as a disease.
UC Davis Health providers and staff are working to address the opioid crisis through initiatives such as primary care screening and expanded withdrawal treatment and counseling. A model ER-based treatment program has been highlighted by national media and is expanding to other hospitals.
Workshop highlights plight of migrants and refugees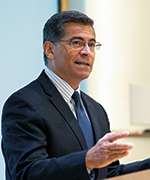 California Attorney General Xavier Becerra was a keynote speaker at a June symposium – "The Humanitarian Crisis at the U.S.-Mexico Border: A Deeper Dive from Diverse Lenses" – hosted by UC Davis Health's Office for Equity, Diversity and Inclusion and Center for Reducing Health Disparities. The event brought together leading experts in immigration, health, law, academia and philanthropy, as well as advocates, students and UC Davis Health employees. Center for Reducing Health Disparities director Sergio Aguilar-Gaxiola, M.D., Ph.D., organized the conference after being moved while touring migrant shelters in Tijuana, Mexico, late last year in his role as a California Health Care Foundation board member.
Neuroscience director awarded for pioneering work on schizophrenia
Cameron Carter, M.D., director of the UC Davis Behavioral Health Center of Excellence, has been awarded the George N. Thompson Award for Distinguished Service from the Society of Biological Psychiatry. Carter's research includes innovative therapies for cognitive disability in schizophrenia and other brain disorders, and he has advanced the early detection, intervention and treatment of psychosis. Last year he was named in the 2018 Highly Cited Researchers List, an annual compilation of scientists whose citation records position them in the top 1% in their fields.
Cancer Center director named deputy chair of SWOG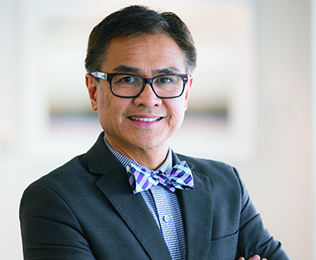 Primo "Lucky" Lara M.D., M.B.A. Director, UC Davis Comprehensive Cancer Center

Primo "Lucky" Lara, M.D., has been named deputy chair of SWOG, a cancer research organization of more than 12,000 people at over 1,000 hospitals, clinics, and cancer centers. SWOG designs and conducts publicly funded cancer clinical trials and represents a major force in cancer advances worldwide. Lara, the director of the UC Davis Comprehensive Cancer Center, will oversee SWOG's National Clinical Trials Network (NCTN) and direct the science, policy, operations and strategic planning for the group.
Pediatric cardiology chief receives master interventionalists designation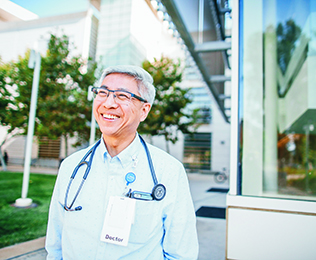 Frank Ing, M.D. Chief, pediatric cardiology

Frank Ing, M.D., chief of pediatric cardiology and co-director of the UC Davis Pediatric Heart Center, has received a Master Interventionalists designation from the Society for Cardiovascular Angiography and Interventions (SCAI). The designation showcases excellence in invasive/interventional cardiology and a commitment to clinical care, innovation, publication and teaching. The society recognized Ing's achievements in the development of transcatheter techniques, delivery systems and cardiovascular devices to treat congenital heart disease from the fetus to the elderly.
Radiologist earns top physicist award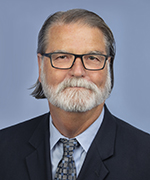 John Boone, Ph.D., has received the highest honor – the William D. Coolidge Gold Medal – from the American Association of Physicists in Medicine (AAPM) for his longstanding efforts on the local, national, and international stage in diagnostic radiology. Boone, a breast imaging scientist and professor of radiology and biomedical engineering, has led the design and testing of breast-imaging systems, and was a co-researcher in the development of a small CT scanner specifically designed to detect breast cancer. He has authored more than 200 peer-reviewed papers and co-authored The Essential Physics of Medical Imaging, the leading textbook for radiology residents.
First in nation to use advanced CT scanner on patients
UC Davis Health is first in the nation to use a new ultra-high-resolution computed tomography (CT) scanner for research and diagnoses. The device, an Aquilion Precision™ scanner from Canon Medical Systems USA, has the highest resolution of any clinical CT scanner in North America, and can provide imaging of human anatomy as small as the size of three human hairs. The higher-resolution scanner will likely improve the detection of diseases and injuries at earlier stages and with greater accuracy.
Center for Virtual Care now Center for Simulation and Education Enhancement
The UC Davis Center for Virtual Care is now the UC Davis Center for Simulation and Education Enhancement. Recently reaccredited as a Comprehensive Education Institute by the American College of Surgeons, the center has been nationally recognized for giving learners at all levels hands-on clinical practice in a safe, risk-free environment. Over 17 years the simulation center has grown to include more than 10,000 square feet of resources including a trauma bay, operating room, inpatient unit, patient ward, task training room, technology enhanced classrooms and standardized exam rooms.
3-D printing helps surgical planning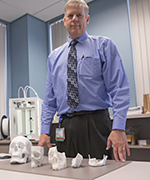 UC Davis Health reconstructive surgeons have begun using three-dimensional printing to enhance surgical planning and outcomes. Specialized 3-D printers can create patient specific replicas of the skull and other patient body parts from CT images, enabling surgeons to visualize, practice and then perform reconstructive surgery while saving time and increasing precision. With the ability to bend and customize surgical plates, challenging medical puzzles will become much easier to solve.
New partnership increases Medi-Cal specialty care services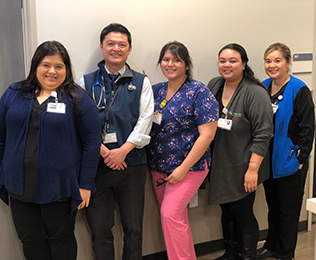 UC Davis Children's Hospital and Community Medical Centers (CMC) clinic have partnered to expand world-class specialty care to young patients and families throughout the Stockton area. As a Federally Qualified Health Center (FQHC), CMC provides high-quality primary, dental and behavioral health services to nearly 90,000 patients each year. Adding UC Davis Health specialists such as cardiologists, endocrinologists and gastroenterologists is intended to support a united approach to improving the health of children in the San Joaquin Valley.
Recognized for high-quality care to Medicare Advantage patients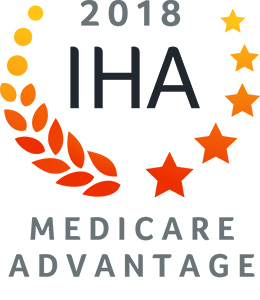 UC Davis Health earned a 4.5-star rating from the Integrated Healthcare Association (IHA) for providing high-quality care to Medicare Advantage patients. The nonprofit association promotes integrated care that improves quality and affordability for patients across California and the nation. The designation recognizes a high level of Medicare Advantage quality achievement.
Two UC Davis studies assess the health effects of the Camp Fire
UC Davis researchers are conducting two studies to better understand the health effects of last year's Camp Fire, as part of a larger ongoing research portfolio on California's massive wildfires at the UC Davis Environmental Health Sciences Center. Researchers are surveying those living in Butte and other affected counties about their lives and health before and after the fire, with the potential to participate in a longer-term study of wildfire related health effects. They've also invited women who were pregnant around that time to help determine if the disaster affected them or their babies, by submitting biological samples for markers of physiologic responses. Additional ongoing research includes analyses of ash and air samples.