More achievements

More achievements
A sampling of recent major achievements and developments from UC Davis Health and the UC Davis School of Medicine. For more listings and news, please visit our newsroom and follow us on social media.
Atreja among top 30 healthcare IT influencers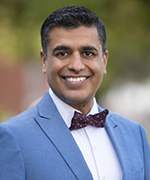 Ashish Atreja, M.D., M.P.H., F.A.C.P., A.G.A.F., UC Davis Health's chief information and digital health officer, has been recognized among the nation's top 30 Healthcare IT influencers by Health Tech Magazine. A leading voice on evidence-based digital health and artificial intelligence, Atreja oversees UC Davis Health's expansion of its digital footprint, which includes bridging the gap between IT, academia, research, and innovation. Atreja has led a variety of impactful projects at UC Davis Health, such as a Digital CoLab working to make health care more accessible to patients; a partnership with Amazon Web Services to launch the first Cloud Innovation Center by an academic medical center; and a new collaboration with BioIntelliSense that advances remote patient monitoring.
Li appointed chair of Eye Bank Association of America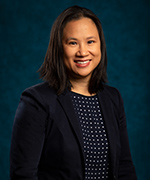 Jennifer Li, M.D., a professor of ophthalmology and director of the Cornea and External Disease Service at UC Davis Health, has been appointed chair of the Eye Bank Association of America (EBAA). In this prestigious role, Li will work with the EBAA President and CEO to set the association's strategic direction, provide oversight and manage the board's activities and discussions. She was elected in 2020 and spent two years as chair-elect before beginning her term as chair in June. Li is also the medical director for Sierra Donor Services Eye Bank. In 2021 Li was awarded the R. Townley Paton Award, the EBAA's highest honor for corneal physicians.
Ross appointed to state board of optometry
California Governor Gavin Newsom has appointed UC Davis Health principal optometrist Jonathon Ross, O.D., M.S., F.A.A.O., to the State Board of Optometry, responsible for licensing and regulation of the practices of optometry and opticianry. Prior to the governor's appointment, Ross earned Young Optometrist of the Year from the California Optometric Association in 2017. He has also served as president of the Sacramento Valley Optometric Society in 2018 and as a diplomate for the American Board of Optometry in 2019.
Fejerman meets with first lady for cancer moonshot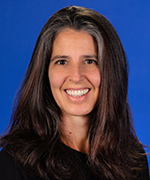 UC Davis Comprehensive Cancer Center's Laura Fejerman, M.Sc., Ph.D., director of the Women's Cancer Research and Care Program (WeCare), met Jill Biden in February during a Cancer Moonshot 2022 event at the Mays Cancer Center in Texas, and was one of three scientists who presented on cancer health disparities research. Fejerman, who also co-directs the cancer center's Latinos United for Cancer Health Advancement (LUCHA) initiative, presented findings regarding cancer risk assessment in Latinas. She also reported on the Tu Historia Cuenta program, which connects Latinas to "promotores" — health educators who refer Latinas to breast cancer resources in their communities.
Lloyd appointed to NIH Council of Councils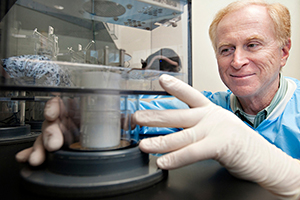 Kent Lloyd, D.V.M., Ph.D., associate director of the UC Davis Comprehensive Cancer Center, director of the UC Davis Mouse Biology Program and Department of Surgery professor, has been appointed a member of the National Institutes of Health Council of Councils. Appointees provide professional and expert advice to NIH leaders on numerous areas of activities and policies in the Director's Office. The council is made up of 27 members, selected from the advisory councils of NIH institutes and centers, representatives nominated by Office of the Director program offices, and lay representation. This will be Lloyd's second time serving as a member; his prior appointment spanned from 2011 to 2014. He has authored more than 180 scientific publications.
Rogers receives lifetime achievement award for autism work
Developmental psychologist Sally J. Rogers, Ph.D., who co-developed a leading form of behavioral therapy for autism, has received the Lifetime Achievement Award from the International Society for Autism Research (INSAR). Rogers, a UC Davis MIND Institute faculty member and psychologist, is a professor emeritus in the Department of Psychiatry and Behavioral Sciences. The INSAR award acknowledges "significant fundamental contributions to research" with lasting impact on the field. Rogers and Geraldine Dawson created the Early Start Denver Model (ESDM), an intervention designed for infants, toddlers and young children with autistic characteristics. ESDM manuals have been translated into more than 16 languages and are used by clinicians around the world. The MIND Institute offers training and certification classes in the approach.
Farmer receives national award for work on spina bifida
UC Davis Health Department of Surgery Distinguished Professor and Chair Diana Farmer, M.D., is one of 11 recipients of the 2022 Harrington Scholar-Innovator Awards, given by the Harrington Discovery Institute at University Hospitals of Cleveland. The awards support a diverse set of drug discovery projects and include grants of at least $100,000, with the opportunity to qualify for up to $1.1 million. Farmer's spina bifida research has produced a unique "patch" engineered from placental mesenchymal stem cells, applied to a baby's exposed spinal cord during an in-utero surgery. In 2021, Farmer launched the first-in-human clinical trial to test the procedure and patch for treatment of spina bifida. Farmer's award will support further development of this technology for adult acquired spinal cord injury.
National leadership award for peds residency program director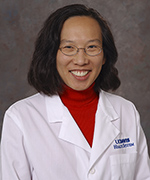 Su-Ting Li, M.D., M.P.H., vice chair of education and residency program director in the UC Davis Department of Pediatrics, has received the Robert S. Holm, M.D. Leadership Award from the Association of Pediatric Program Directors (APPD). The award honors one APPD member each year for extraordinary contributions in leadership and support of other program leaders as a mentor, advisor or role model at the organization's national level. Li helped develop, implement, and chair the APPD's Leadership in Educational Academic Development Council, a nationally recognized program for pediatric medical education leaders who learn from seasoned program directors, pediatric educators, and other national pediatrics leaders.
AMSN PRISM Award® for exemplary practice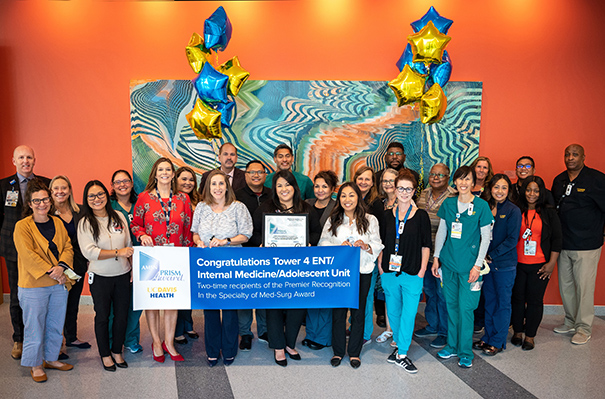 The Orthopaedic/Trauma Unit and Tower 4 Ear, Nose and Throat/Internal Medicine Unit at UC Davis Health have received the prestigious AMSN PRISM Award,® an honor recognizing exceptional nursing practice, leadership, and outcomes in hospital medical-surgical units. The 28-bed Tower 4 medical-surgical unit, which specializes in pre- and post-operative ENT cancers, is a two-time recipient, and in April became only the second unit west of the Mississippi River to receive the recognition twice. Out of a possible 600 points, they earned 576 — the 3rd-highest ever recorded by AMSN. The Orthopaedic/Trauma Unit recognition in May marked UC Davis Health's eighth AMSN PRISM Award®, the most for any hospital west of the Mississippi River and tied for the most earned by any institution. The unit is home to eight orthopedic services — orthopedic trauma, spine, joint replacement, pediatrics, tumor, sports, hand, and foot and ankle — and achieved 560 of a possible 600 points in their application, the fifth highest recorded.