Leadership updates

Leadership updates
A sampling of recent major achievements and developments from UC Davis Health and the UC Davis School of Medicine. For more listings and news, please visit our newsroom and follow us on social media.
Galante named Interim Chief Medical Officer Elect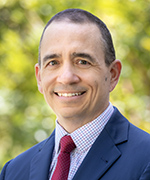 With the upcoming retirement of J. Douglas Kirk, M.D., F.A.C.E.P., F.A.C.C., as Chief Medical Officer for UC Davis Health and UC Davis Medical Center, Joseph Galante, M.D., M.B.A., F.A.C.S., has been named Interim Chief Medical Officer Elect to help ensure smooth transitions of patient care and quality outcomes. Galante assumed the elect role in February, will become Interim Chief Medical Officer this summer after Kirk's retirement, and will serve in that role until at least the end of 2023.
Last year Kirk announced he would retire in 2023 after more than 35 years with UC Davis. As Chief Medical Officer, he is UC Davis Health's senior officer for patient safety and quality, serving as a liaison among the hospital, School of Medicine and self-governed medical staff. He leads the Division of Clinical Affairs, which includes 11 departments, including Quality and Safety, Clinical Informatics, and Medical and Regulatory Affairs, with oversight of the licensure and accreditation of the hospital and clinics.
Kirk began post-graduate training at UC Davis in 1988 and joined the faculty in the Emergency Department in 1991, later becoming a professor, Vice Chair of Clinical Operations, and founder and Medical Director of the Chest Pain Evaluation Unit. He served as both Chief of Staff and Associate Chief Medical Officer at UC Davis Medical Center before becoming Chief Medical Officer in 2013.
Galante, who serves as Associate Chief Medical Officer for Surgical and Procedural Area, has more than 20 years with UC Davis Health, and was a member of the U.S. Navy Reserve who served with distinction in the U.S., Western Pacific, and Afghanistan. He completed both his surgical residency and critical care fellowship at UC Davis, and will continue to serve as Medical Director for Trauma.
Alexopoulos new chief of transplant surgery
Sophoclis Alexopoulos, M.D., has been appointed the chief of the Division of Transplant Surgery at UC Davis Health, replacing Richard Perez, M.D., who retired this year after 30 years with the organization. Alexopoulos comes to UC Davis Health from Vanderbilt University, where he was chief of the Division of Hepatobiliary Surgery and Liver Transplant, surgical director for adult and pediatric liver transplant programs, and cancer center faculty specializing in complex liver cancer surgery.
Prior to Vanderbilt, he served as surgical director of the kidney transplant program at Keck Medical Center of USC, associate surgical director of the pediatric liver/intestinal transplant program at Children's Hospital of Los Angeles, and surgical director of its pediatric kidney transplant program.
His extensive research portfolio includes topics such as use of machine perfusion technology to improve liver graft survival; analysis of liver transplant for hepatic malignancies; and optimization of liver transplant in critically ill patients. Alexopoulos received his medical degree from Columbia University and completed his surgical residency at Beth Israel Deaconess Medical Center and a fellowship in abdominal transplant (multi-organ transplant and hepatobiliary) at Stanford University Medical Center.
Nation's first vice chair for geriatric emergency medicine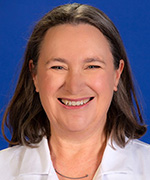 Katren Tyler, M.D., has been named vice chair for Geriatric Emergency Medicine and Wellness in the UC Davis Department of Emergency Medicine, making her the first to be named to this role in the nation. Tyler developed a geriatric emergency medicine fellowship five years ago — the fourth in the U.S. and only on the West Coast — and has served as physician lead in development and accreditation of the UC Davis Age-Friendly Emergency Department. Under her leadership, last year it was awarded Level 1 Geriatric Emergency Department Accreditation by the American College of Emergency Physicians (ACEP), joining 21 other U.S. EDs with highest-level gold status.
Say vice chair of ambulatory operations at UC Davis Children's Hospital
UC Davis pediatric gastroenterologist Daphne Say, M.D., has been appointed to the new position of vice chair of ambulatory operations at UC Davis Children's Hospital, where she will serve as a physician-administrator to lead pediatric ambulatory care. Her job duties include engaging in administrative oversight of physician provider issues at the UC Davis Glassrock Clinic, pediatric subspecialty clinics, Sacramento Native American Health Center and Sacramento County Health Center. The role was created after JoAnne Natale, M.D., Ph.D., was appointed to the new role of associate chief medical officer of children's services, a physician-administrator position for pediatric inpatient care.
Cancer center's new chief translational officer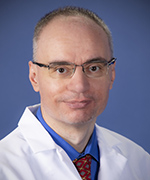 A new chief translational officer and associate director for translational research is overseeing interdisciplinary efforts at the UC Davis Comprehensive Cancer Center that translate lab discoveries into new therapies. Nicholas Mitsiades, M.D., Ph.D., professor with the Department of Internal Medicine, was also named the Albert Holmes Rowe Chair of Genetics Ill, Endowed Chair. Mitsiades is a physician scientist and clinically trained medical oncologist and endocrinologist specializing in prostate cancer. He focuses on providing state-of-the-art care to socioeconomically disadvantaged patients and equitable access to molecular testing and biomarker-driven targeted therapies and clinical trials.
Carvajal-Carmona associate vice chancellor for Office of Academic Diversity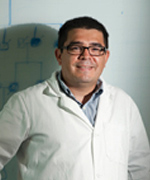 The UC Davis Office for Diversity, Equity and Inclusion (DEI) has announced the appointment of Luis Carvajal-Carmona, Ph.D., as associate vice chancellor for the Office of Academic Diversity. Carvajal-Carmona is associate director for the Inclusivity, Diversity, Equity and Accessibility office and founding director of the Latinos United for Cancer Health Advancement initiative and of the Center for Advancing Cancer Health Equity at the UC Davis Comprehensive Cancer Center. He also co-directs the Community Engagement Program at the UC Davis Clinical and Translational Science Center (CTSC).
Mendoza-Ladd new medical director of endoscopy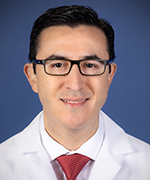 Antonio Mendoza-Ladd, M.D., A.G.A.F., F.A.C.G., F.A.S.G.E., is UC Davis Health's new medical director of endoscopy in the Division of Gastroenterology and Hepatology, where he will lead a new center focused on interventional endoscopy. The center will operate out of a new leading-edge endoscopy suite that opened last year at UC Davis Medical Center. Mendoza-Ladd has pioneered interventional endoscopy throughout his career, including performing groundbreaking gastric and endoscopic surgical procedures. He joins UC Davis Health from the University of New Mexico, where he developed a third space endoscopy program and served as medical director of endoscopy.
Hacein-Bey chief of neuroradiology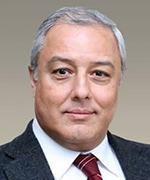 Lotfi Hacein-Bey, M.D., an internationally renowned diagnostic and interventional neuroradiologist recognized for expertise in stroke and cerebrovascular disease, is the new chief of the Division of Neuroradiology in the UC Davis Department of Radiology. Hacein-Bey is a fellow of the American Society of Functional Neuroradiology, has authored more than 100 peer-reviewed publications, and serves on the editorial boards of the Journal of Neuroradiology, Diagnostic and Interventional Imaging, The Scientific World Journal, and Journal of Reports in Medical Imaging. He previously held faculty postings at Columbia University, the Medical College of Wisconsin, and Loyola University.
Cancer center appoints new associate director for Office of Community Outreach and Engagement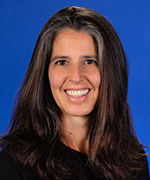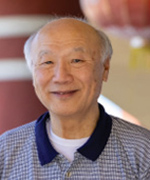 Laura Fejerman, M.Sc., Ph.D., has been appointed associate director of the UC Davis Comprehensive Cancer Center's Office of Community Outreach and Engagement (COE), which works to address the cancer burden within diverse populations throughout inland Northern California. Effective July 1 Fejerman transitions into the role held by Moon Chen, M.P.H., Ph.D., who helped launch the COE in 2018. Fejerman plans to focus on health equity in the diverse populations UC Davis Health serves; Chen will assume a new position as senior adviser to the cancer center director, with a focus on community outreach and engagement as well as population sciences. He will also lead the center's innovative screening initiatives, with particular emphasis on inclusion of racial and ethnic minorities and other under-enrolled asymptomatic populations, and continue addressing disparities that disproportionately affect Asian Americans.