More achievements

More achievements
A sampling of recent major achievements and developments from UC Davis Health and the UC Davis School of Medicine. For more listings and news, please visit our newsroom and follow us on social media.
Lubarsky one of 100 Most Influential People in Healthcare
UC Davis Health CEO David Lubarsky, M.D., M.B.A., F.A.S.A., was recognized by Modern Healthcare in December as one of the 100 Most Influential People in Healthcare for 2022. The recognition is one of the industry's highest honors, spotlighting leaders creating the greatest impact in the health care landscape. Lubarsky, also vice chancellor of human health sciences, ranked No. 51; honorees were chosen by senior editors and industry peers.
Since his arrival in 2018, Lubarsky has recommitted UC Davis Health to expanding care for the underserved and caring for Medi-Cal patients, people experiencing homelessness, and others with few resources, while creating a sustainable financial model with a focus on patient-centered care and innovative digital health.
"It is true that such distinctions are always much more representative of team efforts than they are of any one person's work," Lubarsky said of the award. "Our teams throughout UC Davis Health are game-changers, and they are innovating in ways that will enhance the future of health care in our region for patients and communities for decades to come."
Lubarsky espouses an organizational philosophy that UC Davis Health will always "complete, not compete" with other Sacramento-area organizations to improve access and care throughout the region; his recent research publications include a New England Journal of Medicine article on how UC Davis Health is positioning itself as a collaborative partner.
Lubarsky has also been recognized by the Sacramento Business Journal as a "Most Admired CEO" in 2021 and named one of America's "100 Academic Medical Center CEOs to Know" by Becker's Hospital Review.
Lubarsky CEO of the Year by Press Ganey
David Lubarsky, M.D., M.B.A., F.A.S.A., CEO of UC Davis Health and vice chancellor of human health sciences, has been recognized by Press Ganey as CEO of the Year. The organization's news release noted that Lubarsky was honored for his overwhelming success since arriving at UC Davis in 2018: "He has increased revenues by more than 50% and established new initiatives to expand health care to the underserved while still maintaining financial stability. He has also led the way in technology and connectivity by creating a digital platform and virtual hospital, which has helped UC Davis adapt to industry evolution, while reinforcing empathy, inclusivity and a patient-centric ethic."
The company also described Lubarsky as "one of the leading innovators in the country in integrating his academic medical center with the rest of his community and in re-structuring his C-Suite to reflect the importance of human experience, digital health, and equity for all."
Five on list of world's top female scientists
Research.com's 2022 ranking of the Top 1,000 Female Scientists in the World includes five UC Davis Health faculty members, with four from the UC Davis MIND Institute:
Jacqueline N. Crawley, Ph.D., is an internationally recognized leader in behavioral neuroscience, mouse behavioral genetics, and translational neuropharmacology, working to understand genetic causes of autism spectrum disorders and discover effective medical therapeutics for core diagnostic symptoms.
Randi Jenssen Hagerman, M.D., F.A.A.P., medical director of the MIND Institute, researches targeted treatment trials in Fragile X Syndrome (FXS), Rett Syndrome, Fragile X-associated Tremor/Ataxia Syndrome (FXTAS), and autism. She is credited with the discovery of FXTAS in the early 2000s.
Sally J. Rogers, Ph.D., is known for her research in developing and testing intervention strategies focused on use of the Early Start Denver Model, a well-studied developmental-behavioral intervention for very young autistic children in use around the world.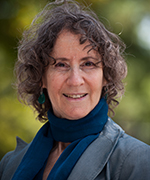 Irva Hertz-Picciotto, M.P.H., Ph.D., chief of the Division of Environmental and Occupational Health, has led a pioneering program of research on environmental factors that influence risk or severity of autism and other neurodevelopmental disorders.
Nancy E. Lane, M.D., distinguished professor of medicine and rheumatology, is an internationally recognized scientist in osteoporosis and osteoarthritis. Her translational research team has been instrumental in defining bone fragility, and she has performed many seminal trials of novel osteoarthritis treatment agents.
Two named fellows of the National Academy of Inventors
Nancy E. Lane, M.D., and Justin Siegel, Ph.D., have been named Fellows of the National Academy of Inventors (NAI), the highest professional distinction awarded to academic inventors. Lane, a National Academy of Medicine member, has made major contributions to the fields of musculoskeletal diseases of aging. She discovered a compound, Llp2a-alendronate, with potential to improve bone degeneration, and holds three osteoporosis patents licensed to Rabome, Inc. Siegel is a leader in computational enzyme engineering and discovery, focusing on discovering catalysts that improve health and environmental outcomes. He holds more than 100 global patents and co-founded eight startups in the last decade, such as PvP Biologics, which developed an enzyme to digest gluten.
Top ten clinical research achievement award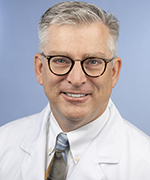 Physical Medicine and Rehabilitation Chair Craig McDonald, M.D., and his team have been honored with a 2023 Top Ten Clinical Research Achievement Award by the Clinical Research Forum. The award honors groundbreaking achievements in clinical research from across the U.S., with a panel selecting recipients from studies published in peer-reviewed journals in 2022. The award recognizes McDonald's work developing a stem cell therapy to treat the most severe patients with Duchenne muscular dystrophy, a rare genetic disorder that causes physical impairment and premature death. McDonald is the national principal investigator leading HOPE-2, a multicenter double-blind randomized trial; his award-winning paper on it was published in The Lancet.
Neuroengineer wins 2022 NIH director's new innovator award
Neuroscientist Sergey Stavisky, Ph.D., joins the ranks of other exceptional New Innovators as part of the NIH Common Fund's High-Risk, High-Reward Research program, awarded to exceptionally creative early career investigators who propose innovative, high-impact projects. Stavisky co-directs the UC Davis Neuroprosthetics Lab with David Brandman, M.D., Ph.D., and is working with a team to develop technology to restore abilities — like communication and movement — affected by neurological injury and disease such as ALS or stroke. They're developing electronic medical devices known as brain-computer interfaces (BCIs), placed in the brain to measure activity with the aim of helping to restore speech.
Fancher tapped for federal primary care panel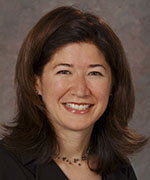 Developmental psychologist Tonya Fancher, M.D., M.P.H., has been appointed by the U.S. Health and Human Services secretary to a three-year term on the Advisory Committee on Training in Primary Care Medicine and Dentistry. The committee consists of up to 17 members appointed by Secretary of Health and Human Services Xavier Becerra, and provides recommendations on training in primary care medicine; Fancher represents a slot for general internal medicine. Fancher is the School of Medicine's associate dean for Workforce Innovation and Education Quality Improvement and oversees initiatives designed to diversify California's physician workforce, especially in undeserved locations.
Kales joins Lancet Commission on dementia prevention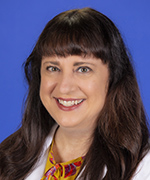 Helen C. Kales, M.D., chair of the Department of Psychiatry and Behavioral Sciences, is one of 26 international experts named to the Lancet Commission on dementia prevention, intervention and care. The commission has released two influential reports highlighting the growing body of scientific evidence that identifies modifiable risk factors for the disease. This is the third time Kales, a geriatric psychiatrist and an expert in caring for people with dementia, has been named to the prestigious commission. The cohort for the new report features researchers and physicians from Brazil, Japan, China, India, France, Uganda, Australia, Canada, Norway, Finland, the U.S. and U.K.
Diaz attends White House Hunger, Nutrition and Health Conference
UC Davis Health Executive Chef Santana Diaz was invited to participate in the White House Hunger, Nutrition, and Health Conference last fall in Washington, D.C. Led by Members of Congress from across the political spectrum, the gathering of public and private leaders seeks a coordinated strategy to end U.S. hunger, improve nutrition and physical activity, and close disparities. The previous conference in 1969 helped galvanize creation of programs such as school lunches, WIC, and changes to food labeling. Diaz leads UC Davis Health's "Food as Medicine" vision and use of healthy, locally grown foods in patient meals and health campus cafes.
Marchant to Care Everywhere Governing Council
Michael B. Marchant, director of System Integration & Health Information Exchange, Innovation Technology at UC Davis Health, has been named to a three year term on the Epic Care Everywhere Governing Council. The group of 15 voting members from across the nation provides oversight for the Care Everywhere network of health care providers that share electronic health records, part of the Epic health care software suite. As a council member, some of Marchant's goals include helping Epic navigate the 21st Century Cures exchange requirements, impacting Epic's involvement in industry HIE as a Qualified HIN (QHIN), and making improvements in future health information exchange.
A 2022 Health Care Climate Champion
UC Davis Health has been recognized as a 2022 Climate Champion by Health Care Without Harm, acknowledging the health system's commitment to reducing its carbon footprint. By taking part in the Health Care Climate Challenge, UC Davis Health has committed to cutting greenhouse gas emissions and preparing for extreme weather impacts and shifting disease burden. It was one of 55 health systems internationally and 19 in the U.S. recognized this year. UC Davis Health received a gold award for climate leadership and silver awards for renewable energy and climate resilience.