Alumni

Alumni Awards
UC Davis School of Medicine Alumni Association Awards
2018 Transformational Leadership Award
Nadine Burke Harris (M.D., '01)
Recently appointed as California's firstever Surgeon General, Nadine Burke Harris has played a leading role in shaping how society responds to childhood trauma as a health issue. For more than a decade she's investigated the connection between adverse childhood traumas, toxic stress and the lifelong illnesses they produce — and then galvanized efforts to boost awareness and responses.
Burke Harris founded the nonprofit Center for Youth Wellness in San Francisco, an initiative that treats toxic stress in children through wellness, behavioral health and nutrition services. She's also led the Bay Area Research Consortium on Toxic Stress and Health, and served as an advisor for the American Academy of Pediatrics National Advisory Board for Screening and other childhood health initiatives. See feature.
---
2018 Distinguished Alumni Award
Lars Osterberg (M.D., '91)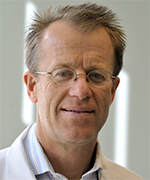 As a Stanford associate professor, Lars Osterberg's innovative teaching and enriching lessons on social justice and respectful medicine have been widely recognized among undergraduates, medical students and residents.
The internist spearheads the Teaching and Mentoring Academy and the Educators-4-CARE program at Stanford Medicine, where he nurtures the clinical and professional skills of prospective physicians.
Osterberg is a longtime leader in enhancing care access for vulnerable populations as well. He currently practices at the VA Palo Alto Health Care System and volunteers at a student-run transitional clinic where he served as medical director for 20 years. Osterberg also cofounded Opportunity Health Partners, a nonprofit dedicated to the Peninsula's homeless.
---
2018 Humanitarian Award
Randall Stenson (M.D., '72)
Psychiatrist Randall Stenson has devoted more than 40 years to addiction medicine, mental health and community outreach. He began his career as a clinical faculty member, educating future psychiatrists and developing rotations in community mental health and addiction medicine.
In 2009, he founded the Comprehensive Opiate Recovery Experience (CORE) medical clinic, one of the only methadone clinics in California that offers psychiatric care and treatment for opioid addiction.
Stenson has assisted more than 850 patients, and he continues to be an advocate for those with addiction.