In brief

News briefs
A sampling of recent major achievements and developments from UC Davis Health. For more listings and news, please visit our newsroom and follow us on social media.
Schools of medicine and nursing listed among nation's best
The UC Davis School of Medicine continued its rise this year as one of the nation's top medical schools, improving from 10th to 9th for primary care in U.S. News & World Report's 2020 graduate school rankings. Primary care has been the most popular career path at the school since its founding 50 years ago, and more than half of the Class of 2019 chose primary care residencies at Match Day this year. UC Davis also ranked or tied for 13th in both family medicine and obstetrics and gynecology. The School of Medicine also ranked 30th for research — up from 39th last year and UC Davis' most significant gain in the new rankings.
The master's degree nursing programs at the Betty Irene Moore School of Nursing at UC Davis tied for 46th with two other programs. U.S. News has ranked the fast-growing nursing school among the nation's best since its first year eligible for inclusion in the survey.
10 departments among top 20 for NIH research funding
The UC Davis School of Medicine continued its medical research leadership in 2018, with 10 departments ranking in the top 20 – including three in the top 10 – for research funding from the National Institutes of Health (NIH). The annual rankings by the nonprofit Blue Ridge Institute for Medical Research are a recognized measure of research excellence.
The school also maintained its ranking among the nation's top 30 NIH-funded institutions with $178 million in 2018, as compared to $120 million in 2014 and $41 million in 2001.
UC Davis Health and its MIND Institute also ranked first in the U.S. for NIH autism research funding in 2017, with more than $18 million in grants. The UC Davis Health's Alzheimer 's Disease Center received one of the nation's largest NIH grants for Alzheimer's research that year, a $14.7 million award to study Alzheimer's and cerebrovascular injury in Hispanics.
Five faculty named Global Highly Cited Researchers
Five UC Davis Health researchers – including three from the MIND Institute – were named in the 2018 Highly Cited Researchers List. The annual compilation includes scientists whose citation records position them in the top one percent in their fields.
Cameron Carter, M.D., professor and director of the UC Davis Center for Neuroscience and Behavioral Health Center of Excellence. Carter's research includes innovative therapies for cognitive disability in schizophrenia and other brain disorders.
Irva Hertz-Picciotto, M.P.H., Ph.D., environmental epidemiologist and director of the UC Davis Environmental Health Sciences Center. Hertz-Picciotto's research includes environmental causes for autism.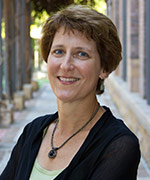 Sally Ozonoff, Ph.D., endowed professor and vice chair of research in the Department of Psychiatry and Behavioral Sciences. Ozonoff's research includes young children with autism, infant diagnosis, and recurrence risk.
Sally Rogers, Ph.D., professor. Rogers' research includes early developmental processes and early autism interventions such as the Early Start Denver Model.
Heike Wulff, M.S., Ph.D., pharmacologist and medicinal chemist. Wulff's research includes ion channel modulators for potential treatment of autoimmune, cardiovascular and neurological diseases.
New deans for Schools of Medicine and Nursing
Chancellor Gary S. May has appointed new leaders for UC Davis Health's nationally ranked medical and nursing schools. Allison Brashear, M.D., M.B.A., chair of neurology at Wake Forest School of Medicine, is the new dean of the UC Davis School of Medicine. Stephen J. Cavanagh, R.N., Ph.D., M.P.A., FRSPH, FInstLM, F.A.A.N., dean of the College of Nursing at the University of Massachusetts Amherst, is the new dean of the Betty Irene Moore School of Nursing at UC Davis. Cavanagh and Brashear start on July 22, and will work jointly to develop models around integrated care delivery and advanced practice for both disciplines.
Allison Brashear, M.D., M.B.A.UC Davis School of Medicine
Brashear is an internationally known researcher on movement disorders, including dystonia and spasticity, and has headed multicenter trials leading to Food and Drug Administration approval of three medications. She holds an endowed chair at Wake Forest and an M.B.A. in health-sector management from Duke University, and also remains an active clinician.
"Allison has proven to be an excellent executive physician with expertise in health policy, hospital-clinical integration, and academic and research excellence," said David Lubarsky, UC Davis Health's vice chancellor and CEO. "She's also a lifelong champion of inclusion and patient-centered care."
Brashear earned her M.D. and performed her neurology residency at the Indiana University School of Medicine. She has completed the Harvard School of Public Health Leadership program for physicians, the Executive Leadership in Academic Medicine program for female leaders, and been named an Association of American Medical Colleges Council of Deans fellow.
She currently serves on the American Board of Psychiatry and Neurology, and the National Institute of Neurological Disorders and Stroke study section on career development. She has served on the boards of the American Academy of Neurology and the American Neurological Association. Lars Berglund, vice dean of research, has been serving as interim dean since 2017.
Stephen J. Cavanagh, R.N., Ph.D., M.P.A.Betty Irene Moore School of Nursing at UC Davis
Cavanagh has published more than 40 journal articles and generated millions in external funding to develop nursing practice arrangements, support diversity, and increase the nursing workforce. He brings extensive experience in collaborating to create innovative new forms of interprofessional education, and has researched the nature of innovation within nursing's unique regulatory framework.
"Stephen has proven experience and a demonstrated passion for developing a workforce that is both prepared and positioned to serve people where and when they need it," said David Lubarsky, UC Davis Health's vice chancellor and CEO. "His perspectives will complement my vision for where we need to grow capacity at UC Davis Health, and how team-based education and practice can build the workforce of the future."
Cavanagh has been a Robert Wood Johnson Foundation Executive Nurse Fellow, a Johnson & Johnson/UCLA Health Management Fellow, and a Penn-Macy Fellow, and was elected to the nominating committee for the American Association of Colleges of Nursing.
He earned a Ph.D. from the University of Texas at Austin and an M.P.A. and M.S. in Health Care Management from the University of La Verne, and completed an Executive Certificate in Strategy and Innovation from MIT.
Debbie Ward, clinical professor, has been serving as the interim dean since 2018.
Kales named chair of psychiatry and behavioral sciences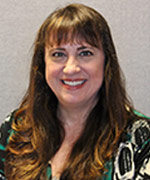 Helen Kales, M.D., an internationally recognized geriatric psychiatrist, has been named chair and the Joe Tupin Endowed Chair of the Department of Psychiatry and Behavioral Sciences in the UC Davis School of Medicine. Kales joins UC Davis from the University of Michigan, where she was founding director of the Program for Positive Aging, director of the Section of Geriatric Psychiatry, and associate director for Mental Health and Aging Research at The Geriatrics Center. Her research focuses on late-life depression care, mood disorders and the neuropsychiatric symptoms of dementia.
Olson named associate dean for curriculum and medical education
Kristin Olson, M.D., associate professor of pathology and laboratory medicine and a thought leader in medical education, has been named the new associate dean for curriculum and medical education at UC Davis School of Medicine. Olson oversees the design, implementation and evaluation of the medical school's curriculum, serves as a liaison to enhance institutional support for educational programs and grants, and participates in national organizations that advance innovation and scholarship in medical education.
Meyers named president of Association for Clinical and Translational Science
Frederick Meyers, M.D., M.A.C.P., director of the UC Davis Center for Precision Medicine & Data Sciences and professor of internal medicine in the Division of Hematology-Oncology, has been named president of the Association for Clinical and Translational Science (ACTS). The association fosters research, education, advocacy and mentoring in translational science – a broad area of scientific inquiry that ranges from basic discoveries with implications for human health to community-based epidemiologic and health services studies.
UC Davis hosts one of the inaugural Clinical and Translational Science Centers (CTSC) supported by the National Center for Advancing Translational Sciences (NCATS). Meyers currently serves as the UC Davis CTSC's director of research education and training programs and is a member of its oversight and governance committee.
Mental health award and national assignments for disparities expert
Sergio Aguilar-Gaxiola, M.D., Ph.D., professor of internal medicine and founding director of the UC Davis Center for Reducing Health Disparities, has been named a "California Champion of Mental Health" by Mental Health California, and recognized with the nonprofit organization's Research & Health Disparities Award. An expert on behavioral health in ethnically diverse populations, Aguilar-Gaxiola has focused on developing innovative solutions to improve access to culturally and linguistically proficient mental health services in underserved communities. More recently, Aguilar-Gaxiola has been appointed to the National Advisory Council of Substance Abuse and Mental Health Services Administration (SAMHSA) – an agency within the U.S. Department of Health and Human Services – and tapped to join the steering committee of the National Academy of Medicine (NAM).
Sutcliffe president-elect of World Molecular Imaging Society
Julie Sutcliffe, Ph.D., professor of Internal Medicine and Biomedical Engineering, is president-elect of the World Molecular Imaging Society. Sutcliffe's work in the field has enabled development of target-specific molecular imaging agents, which have been approved by the FDA for investigational use and are being used successfully in the clinical setting at UC Davis Medical Center.
Nickens scholarship for addressing health inequities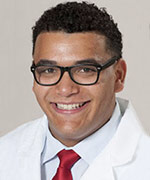 Third-year medical student Tyler Carcamo was one of five nationwide to receive the prestigious Herbert W. Nickens Medical Student Scholarship from the Association of American Medical Colleges (AAMC) this winter for his leadership efforts in addressing educational, societal and health care needs of racial and ethnic minorities. Carcamo has volunteered at the student-run Imani Clinic in Sacramento's underserved Oak Park neighborhood, served in a leadership role for the Student National Medical Association, and organized regional conferences for the MiMentor program. UC Davis has produced seven Nickens recipients since 2008.
Statewide tobacco initiative for safety-net health systems
UC Davis Health tobacco researcher and physician Elisa Tong, M.D., M.A., is leading a statewide effort to help safety-net health care systems guide patients who use tobacco – including Medi-Cal recipients and others at high risk – to cessation resource. Launched last fall, the 5-year statewide CA Quits project is a $6 million award from the California Tobacco Control Program. CA Quits builds on UC Quits, another project led by Tong that enabled all five UC Health systems to build and share modifications for tobacco assessment and treatment into the electronic medical record and workflows. 17 percent of adult Medi-Cal members and 11 percent of Californians are smokers.
Nurse scientist part of plan to address health worker shortages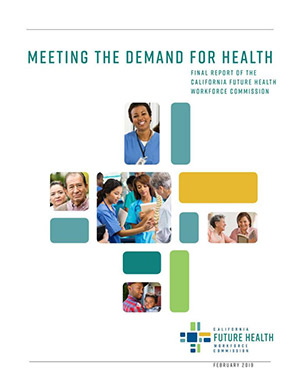 Heather M. Young, Ph.D., R.N., F.A.A.N., dean emerita of the Betty Irene Moore School of Nursing at UC Davis, served on a commission that unveiled new recommendations for addressing California's projected shortages of providers for primary care, psychiatry, and care for underserved communities. After nearly two years of study, in February the California Future Health Workforce Commission released Meeting the Demand for Health, a report on the future of California's health workforce. The commission was co-chaired by UC President Janet Napolitano and included 24 prominent California health, policy, workforce development and education leaders.
Shaikh elected to American Academy of Pediatrics quality board
Ulfat Shaikh, M.D., M.P.H., M.S., professor of pediatrics and director of health care quality at UC Davis School of Medicine, has been elected to serve a three-year term on the American Academy of Pediatrics' Executive Committee of the Council on Quality Improvement and Patient Safety. The panel contributes to AAP's quality improvement agenda by establishing workgroups focused on education, evidence, measurement, patient safety, and implementation that currently encompass more than 200 members.
Yellowlees is first Chief Wellness Officer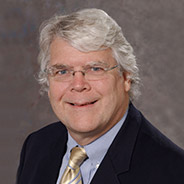 To help enhance the connection between patient care and the health and wellness of care providers, Peter Yellowlees, M.B.B.S., M.D., has been appointed UC Davis Health's first Chief Wellness Officer. The longtime UC Davis psychiatry professor is charged with helping to foster wellness and reduce burnout, and will oversee efforts that range from guiding physical well-being and emotional health to streamlining the number of mundane chores that can overwhelm physicians, nurses and other providers. Yellowlees has considerable academic and leadership experience in health care wellness and has published seven books, including last year's Physician Suicide: Cases and Commentaries. A follow-up, Physician Wellbeing: Cases and Commentaries, will be published this year.
Fellows program honors founding nursing school dean
A $1.7 million grant from the Gordon and Betty Moore Foundation, founders of the Betty Irene Moore School of Nursing at UC Davis, has established the Heather M. Young Fellowship Program, which establishes multiyear grants designed to advance the field of gerontological nursing and care for older adults by emerging scholars from various disciplines. The fellowship reflects the spirit and scholarship of Young, the school's founding dean and a nationally recognized expert in gerontological nursing and healthy aging. Young and Executive Associate Dean Terri Harvath, Ph.D., R.N., F.A.A.N., were recently announced as new fellows of the Gerontological Society of America (GSA), the nation's largest interdisciplinary organization devoted to the field of aging.
James Beard award for sustainability
UC Davis Medical Center has become the first hospital in the nation, and the first Sacramento venue, to earn designation as a James Beard Foundation "Smart Catch Leader." The sustainable seafood education platform that encourages chefs and restaurants to serve seafood fished or farmed in environmentally responsible ways. The health system also participates in the Cool Food Pledge program (part of the Health Care Without Harm effort), and over past year has also doubled its local and sustainable purchasing percentages for seafood, as well as produce, meats and dry goods.
More than 150 physicians named local 'Top Docs'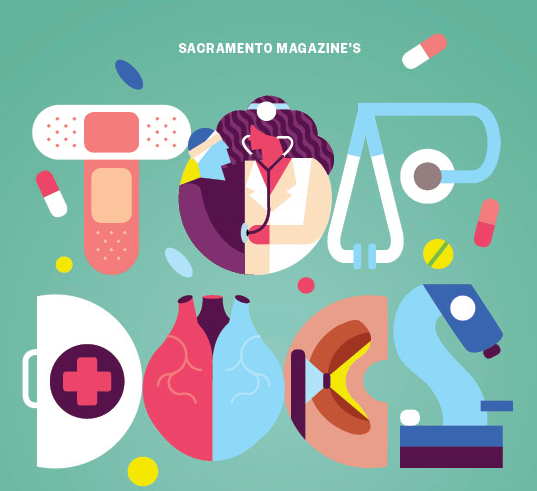 157 UC Davis Health physicians across more than 60 adult and pediatric specialties were listed among the region's best doctors in the December issue of Sacramento Magazine. The physicians practice in more than 60 specialty areas, including 21 pediatric subspecialties. The annual list is compiled by Professional Research Services based on peer-review surveys, which ask physicians from various health systems to nominate colleagues they deem best in their given specialties.
UC Davis Medical Center named a top hospital for Latinos
Latino Leaders Magazine recognized UC Davis Medical Center as one of the nation's 20 top hospitals for Latinos for 2018, pointing to a pair of innovative School of Medicine initiatives. The publication highlighted the collaboration between UC Davis Health and The Permanente Medical Group to launch the Prep Médico program, designed to enhance the diversity in the physician workforce in Northern California. It also called attention to the Transforming Education and Community Health (TEACH) program, a primary care track for residents interested in caring for the medically underserved.
Galante selected to academy of master surgeon educators
Trauma chief Joseph Galante, M.D., FACS, has been appointed an associate member of the new Academy of Master Surgeon Educators of the American College of Surgeons (ACS). At UC Davis Health Galante leads one of the nation's most highly regarded medical education programs in trauma surgery, which focuses on using military medical technology in civilian practice, trauma resuscitation, and disaster response. As the Sacramento region's inaugural academy member, Galante will work closely with the ACS Division of Education.