More achievements

More achievements
A sampling of recent major achievements and developments from UC Davis Health and the UC Davis School of Medicine. For more listings and news, please visit our newsroom and follow us on social media.
Rogawski a fellow of the National Academy of Inventors
Michael Rogawski, M.D., Ph.D., professor of neurology and pharmacology in the UC Davis School of Medicine, has been elected to the National Academy of Inventors. Rogawski is the inventor, with UC Davis project scientist Dorota Zolkowska, M.D., Ph.D., of brexanolone (Zulresso), the first FDA-approved drug for the treatment of postpartum depression, which became commercially available in the United States in June 2019 and is being used at more than 40 clinical sites, including UC Davis Medical Center. Rogawski also holds seven U.S. patents and has additional pending applications, mostly related to new treatment approaches for seizures and epilepsy. His work in neurotherapeutics laid the groundwork for the development of epilepsy drugs, including perampanel (Fycompa), now used throughout the world to treat various forms of the condition.
American College of Psychiatrists honors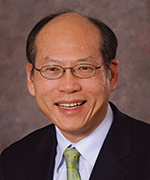 The American College of Psychiatrists has announced that Francis Lu, M.D., the Luke & Grace Kim Professor of Cultural Psychiatry, Emeritus, has been honored with its Distinguished Service Award for his significant achievements and leadership. Helen Kales, M.D., the Joe Tupin Endowed Chair in Psychiatry, was named the recipient of the Award for Research in Geriatric Psychiatry. Lu is a leading light in cultural psychiatry, and Kales internationally renowned for her insights on geriatric mental health services.
Most inspiring Hispanic scientists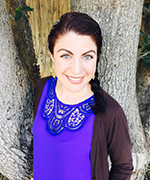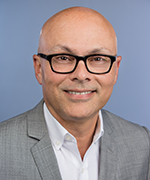 Fernando Santana, Ph.D., and Rebecca Calisi Rodríguez, Ph.D., were included on Cell Press's list of 100 Inspiring Hispanic/Latinx Scientists in America last fall. Published in honor of National Hispanic Heritage Month, the list was based on scholarly achievement, mentoring excellence and commitment to diversity, equity and inclusion. Santana, professor and chair of the Department of Physiology and Membrane Biology, is well-known for his work in cardiac and vascular biology, where his lab studies calcium and potassium channels. Rodríguez is an associate professor in the Department of Neurobiology, Physiology and Behavior and investigates avian biology, reproductive neuroendocrinology, genomics and science communication.
A top U.S. biomedical engineer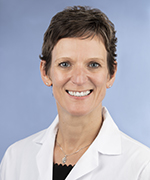 Julie Sutcliffe, Ph.D., professor of biomedical engineering and hematology/oncology, has been elected to the American Institute for Medical and Biological Engineering College of Fellows for outstanding leadership in molecular imaging and translational sciences. AIMBE Fellows comprise the top 2% of U.S. medical and biological engineers. Sutcliffe leads three active clinical trials, a UC Davis pancreatic cancer consortium and research team, and is immediate past-president of the World Molecular Imaging Society.
Marcu among AAAS fellows
Laura Marcu, Ph.D., a professor in the Department of Biomedical Engineering, was elected to the 2020 class of fellows of the American Association for the Advancement of Science, the world's largest general scientific society. Fellows are recognized for distinguished efforts to advance science or its applications. Marcu was elected for research and development of optical instrumentation and techniques for tissue spectroscopy and imaging, with applications in management of critical human disease and regenerative medicine.
Liver specialist a 'Health Care Visionary'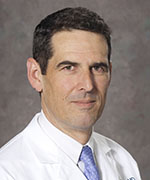 Christopher Bowlus, M.D., the Lena Valente Professor and Chief of the Division of Gastroenterology and Hepatology, has been recognized by the American Liver Foundation as a "Health Care Visionary" based on peer nominations. The expert in inflammatory liver disease is nationally known for his work in identifying markers, treatments and practice guidelines for primary sclerosing cholangitis (PSC) and primary biliary cholangitis (PBC).
Boone editor-in-chief of Medical Physics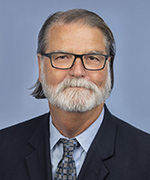 Professor of Radiology John Boone, Ph.D., has been named editor-in-chief of Medical Physics, the flagship journal of the American Association of Physicists in Medicine (AAPM). For the past two decades Boone's lab has studied the potential of dedicated cone beam breast CT as a new method for both breast cancer screening and diagnostic breast examination, and has created four prototype breast CT scanners.
Cooke president-elect of Thoracic Surgery Directors Association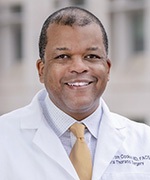 David Tom Cooke, M.D., F.A.C.S., chief of general thoracic surgery, has been voted president-elect of the Thoracic Surgery Directors Association (TSDA) and will assume the position in May. Cooke becomes the first African American to hold the position, and will transition to president of the 43-year-old organization in May 2023. Cooke was also inducted last year into the American College of Surgeons Academy of Master Surgeon Educators, which recognizes surgical educators committed to promoting excellence in the next generation. Cooke is a former director of UC Davis Health's cardiothoracic surgery residency program, and known for advancing minimally invasive chest surgery.
Early career honor for MIND researcher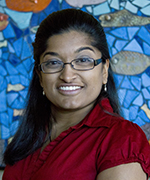 Angela John Thurman, Ph.D., associate professor in the Department of Psychiatry and Behavioral Sciences, has been honored with the highly competitive Early Career Award from the American Association on Intellectual and Developmental Disabilities (AAIDD). Thurman has authored or coauthored 34 peer-reviewed journal articles and 11 chapters in edited volumes, and made over 100 presentations at scientific and professional meetings.