Rankings

Rankings
A sampling of recent major achievements and developments from UC Davis Health and the UC Davis School of Medicine. For more listings and news, please visit our newsroom and follow us on social media.
Schools of medicine and nursing listed among nation's best
#4 in America for diversity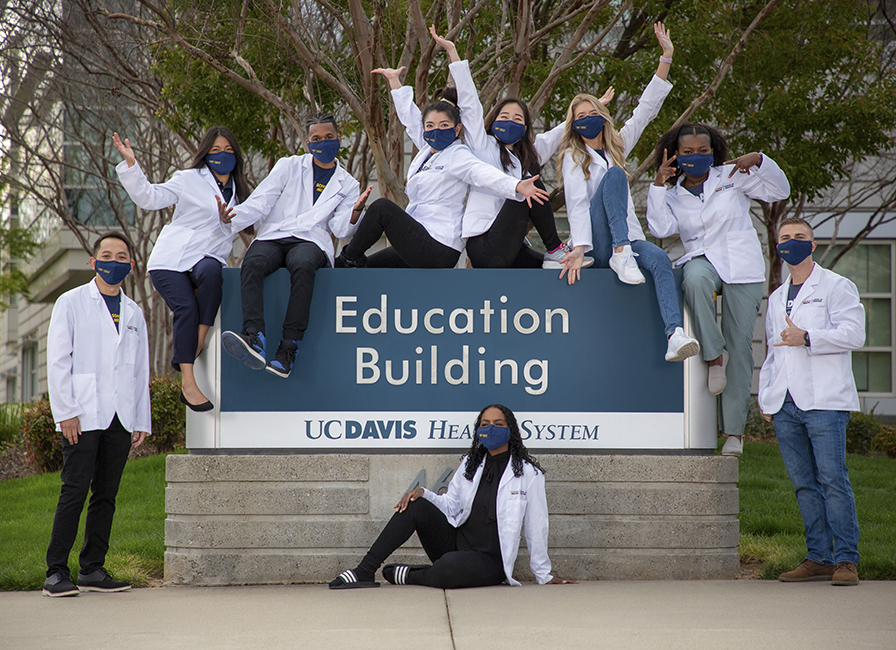 The UC Davis School of Medicine was named No. 4 for its diversity and No. 9 in family medicine in U.S. News & World Report's 2022 graduate school rankings, while maintaining high rankings in primary care and research.
UC Davis was the top-ranked medical school for diversity outside of the East Coast, based on enrollment of underrepresented minority (URM) groups (defined as Hispanic/Latinx, Black/African American, American Indian/Alaskan Native or Asian Pacific Islander) and its comparison to the state's demographics. The school reported a total URM enrollment of 37.3% in the ranking period.
The School of Medicine also ranked #11 in primary care and #49 for the most graduates practicing in primary care fields.
"Our goal is to improve the health of our community, and one of the best ways we can do that is to train a diverse physician workforce who are committed to alleviating health disparities, especially in California's rural and underserved urban areas," said School of Medicine Dean Allison Brashear, M.D., M.B.A.
The 10-year-old Betty Irene Moore School of Nursing at UC Davis moved up 16 spots to land at No. 24 among best graduate schools for master's degree nursing programs (see entry in partnership section).
UC Davis School of Medicine scored a record year of NIH funding
In 2020 the UC Davis School of Medicine secured its highest-ever level of National Institutes of Health (NIH) funding at more than $181 million, an increase of about $4.7 million compared to the previous year.
According to the latest rankings from the Blue Ridge Institute for Medical Research, UC Davis ranked among the nation's leading medical schools for NIH funding. Eight School of Medicine departments ranked in the top 20 nationally.
The Department of Public Health Sciences had the greatest funding increase among all departments, followed by psychiatry and internal medicine. The Department of Surgery received the most research funding among surgery departments in the UC system.
"We're proud of the NIH's trust in our researchers and medical school," said Allison Brashear, M.D., M.B.A., dean of the School of Medicine. "This funding supports our investigators who are leading groundbreaking research that will transform patient care and improve the health of our communities."
Seventh in U.S. for kidney transplants
Despite a pandemic and nationwide hospital capacity concerns, UC Davis Health's kidney transplant team was among the top 10 busiest kidney transplant centers in the nation for 2020, ranking No. 7 in the country for total volume of kidney transplants and No. 1 in California for total number of deceased donor kidney transplants. By the end of last year, transplant center surgeons had performed 352 kidney transplants, the second-highest year on record since the program began in 1985.
One of Newsweek's World's Best Hospitals 2021
Newsweek magazine has again named UC Davis Medical Center to its annual list of the "World's Best Hospitals." In the U.S., UC Davis Medical Center ranked 27th out of more than 300 hospitals, and was the Sacramento region's only to earn recognition in 2021. Newsweek, in partnership with Statista, Inc., used patient experience and satisfaction data, metrics such as patient safety, and peer recommendations to evaluate hospitals in 25 countries.
A Newsweek Best Maternity Care Hospital
UC Davis Medical Center was named to Newsweek's 2021 list of Best Maternity Care Hospitals, which recognizes facilities that have provided exceptional care to mothers, newborns and their families, as verified by the 2020 Leapfrog Hospital Survey. Best Maternity Care hospitals meet Leapfrog standards for lower rates of C-sections, early elective delivery, and episiotomy, as well as for assuring bilirubin screening for all newborns and blood clot prevention techniques for mothers delivering via C-section.
"Most Wired" ninth year in a row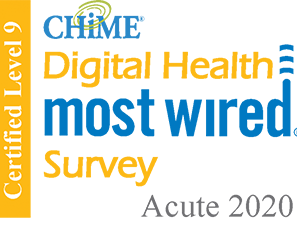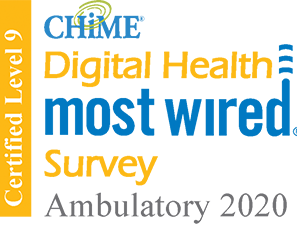 UC Davis Health has again been recognized as a level 9 out of a possible 10 in the 2020 Digital Health "Most Wired" program from the College of Healthcare Information Management Executives (CHIME), earning the rating in both the Acute and Ambulatory categories. UC Davis Health was one of just two health care organizations in Northern California to earn level 9 status for ambulatory in 2020, and one of three to achieve level 9 for acute.
Top honor for provider organizations
UC Davis Health is among the winners of the 2020 Integrated Healthcare Association (IHA) Excellence in Healthcare Award, California's top honor for provider organizations. Only 20 of more than 190 participating organizations statewide met the standard of placing in the top 50 percent in clinical quality, patient experience and total cost of care. IHA is a nonprofit industry association that leverages its expertise, data and role to solve health care challenges.