Clinical highlights

Clinical highlights
A sampling of recent major achievements and developments from UC Davis Health and the UC Davis School of Medicine. For more listings and news, please visit our newsroom and follow us on social media.
NCI renews 'comprehensive' designation for cancer center
The National Cancer Institute once again recognized UC Davis Comprehensive Cancer Center as one of the nation's most elite, awarding the center $17.5 million over five years and renewing its "comprehensive" designation in recognition of breadth and depth in research, care, cancer control and population sciences. The UC Davis center is one of only 51 with the designation nationally, and is the only NCI-designated center outside of San Francisco from the Bay Area to Portland and Salt Lake City, with more than 100,000 patients visiting annually. Treatment at NCI-designated cancer centers is associated with improved outcomes for many people with cancer.
30 years of Alzheimer's research, care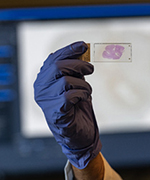 UC Davis School of Medicine has been awarded a five-year, $16 million grant from the National Institute on Aging (NIA), part of the National Institutes of Health (NIH), for the continued funding of the Alzheimer's Disease Research Center (ADRC). The grant marks 30 years of continuous funding for the ADRC, a congressionally designated NIH Center of Excellence. It is one of 33 Alzheimer's Disease Research Centers funded by the NIA, which have been critical to the progress in Alzheimer's and dementia research in the U.S.
More than 200 physicians named 'Top Docs'
More than 200 UC Davis Health physicians have been included on a list of the region's best doctors in the 2021 Sacramento Magazine "Top Docs" survey. See: health.ucdavis.edu/medicalcenter/top-docs/top-docs-2021.html.
First in region to grow cancer-fighting CAR T cells
Genetically modified cancer-fighting cells are now developed on campus at UC Davis Health as part of a new cellular therapy program, launched with clinical trials focused on blood cancers. UC Davis is one of only a few medical centers in California manufacturing CAR T cells on site, and the only UC campus doing so as of early spring. CAR T-cell therapy works by modifying the receptors of the T cells so they spot specific cancers, even if the cancer cells try to stay hidden. The FDA first approved the immunotherapy approach in 2017. At UC Davis, the Institute for Regenerative Cures Good Manufacturing Practice (GMP) Facility processes the T cells removed from patients; researchers say that local processing increases affordability, and provides a fresh product that leaves T cells more persistent and with better memory.
Pioneering pediatric pacemaker procedure
Pediatric electrophysiologist Dan Cortez M.D., Ph.D., is implanting the world's smallest pacemaker to patients using a minimally invasive technique, and is the leading expert for his unique procedure on children. While most traditional pacemakers are surgically implanted through the chest to the outside of the heart, and then connected by lead, the world-first Micra leadless pacemaker was approved by the FDA in 2016. Many physicians in Northern California are trained to implant the device in adults through the leg vein; Cortez was first in Northern California to implant through the internal jugular vein, the device's vendor confirms.
Geriatric Emergency Department Accreditation
The American College of Emergency Physicians (ACEP) has awarded Geriatric Emergency Department Accreditation — Gold Level 1, the highest level — to the geriatric ED at UC Davis Medical Center. UC Davis Health is the only ED in Sacramento to earn the accreditation, and joins only 21 other EDs in the nation with gold status. Last year, the ED was named an Age-Friendly Health Systems Committed to Care Excellence for its age-friendly approach; the initiative involves The John A. Hartford Foundation and the Institute for Healthcare Improvement (IHI). The designations are goals for UC Davis Health's Healthy Aging Initiative, designed to create an integrated approach to older adults across the lifespan and all care settings here (see health.ucdavis.edu/aging).
Central Valley's First 'Scarless' Thyroidectomy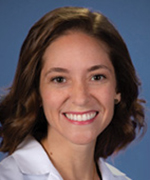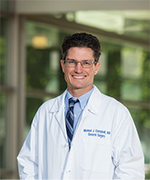 Claire Graves, M.D., and Michael Campbell, M.D., performed UC Davis Health's first "scarless" thyroidectomy early this year using a technique known as a transoral thyroidectomy. The approach requires three small incisions inside the lower lip, through which endoscopic instruments run between the jaw and skin to remove the thyroid. The procedure, which leaves no visible surgical scar on the neck, was pioneered in Thailand in 2014 and is now used in a handful of U.S. medical centers.
4-star Vizient rating for medical center
UC Davis Health was recognized as a four-star hospital in the 2021 Quality and Accountability Ranking by Vizient Inc., a national leader in health care performance improvement. Out of 101 members in the Comprehensive Academic Medical Centers group, UC Davis Health ranked 29th nationally for excellence in delivering high-quality care. 565 participating hospitals were segmented into four cohorts for the rankings. UC Davis Health ranked 9th nationally in the highest weighted measure, mortality, and ranked No. 1 in equity.