Leadership updates

Leadership updates
A sampling of recent major achievements and developments from UC Davis Health and the UC Davis School of Medicine. For more listings and news, please visit our newsroom and follow us on social media.
Murin School of Medicine interim dean
Susan Murin, M.D., M.Sc., M.B.A., has been appointed interim dean for the UC Davis School of Medicine, to lead the school's faculty recruitment, research, and education missions, and its re-accreditation by the Liaison Committee on Medical Education (LCME) this year.
Murin most recently served as Vice Dean for Clinical Affairs, Executive Director of the UC Davis Medical Group, and Associate Clinical Strategy Officer. She previously served as Chief of the Division of Pulmonary, Critical Care and Sleep Medicine, Vice Chair for Clinical Affairs and Executive Vice Chair of Internal Medicine, and Chief of the Medical Staff at UC Davis.
In October, former School of Medicine Dean Allison Brashear, M.D., M.B.A., accepted a position as the Vice President for Health Sciences and Dean of the Jacobs School of Medicine and Biomedical Sciences at the University at Buffalo, New York. Brashear indicated she accepted the position to be closer to her children, who are both on the East Coast.
Sadro new chief financial officer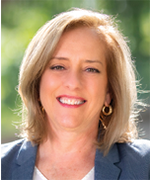 Cheryl Sadro, C.P.A., M.S.M., is the new chief financial officer for UC Davis Health, with a career that spans more than 35 years of service in public accountancy and financial leadership of major, mission-based health systems. Sadro was most recently executive vice president and chief business and finance officer at the University of Texas Medical Branch, and previously served as a CFO with Catholic Health Initiatives and Ascension Health. She has been recognized on multiple occasions as one of the Women Hospital and Health System Leaders to Know by Becker's Hospital Review. Sadro succeeds Tim Maurice, who is transitioning to a new role as a senior advisor.
New vice dean for research
Kim Barrett, Ph.D., distinguished professor of medicine at UC San Diego and director of the division of graduate education at the National Science Foundation, was appointed vice dean for research at the UC Davis School of Medicine last fall. Barrett has more than 30 years of notable scientific research and institutional leadership experience, and is an internationally recognized scholar in gastrointestinal physiology who has published extensively. She's received numerous awards for academic contributions, teaching, administration and mentoring, including the 2021 Distinguished Achievement Award for Basic Science from the American Gastroenterological Association. In San Diego, she was Graduate Division dean and vice chair for research in the Department of Medicine.
Associate deans for diversity and inclusion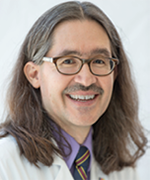 The School of Medicine named Ruth Shim, M.D., M.P.H., as associate dean for diverse and inclusive education and Jorge A. García, M.D., M.S., F.A.C.P., associate dean for diverse and inclusive learning communities last year. Shim works to ensure that the curriculum and education programs are accessible and relevant, and García works to enhance and build a diverse and welcoming learning environment and culture, and incorporate inclusion efforts. Shim is the Luke & Grace Kim Professor in Cultural Psychiatry, co-editor of The Social Determinants of Mental Health and Social (In)Justice and Mental Health. García has earned multiple teaching honors, including the American College of Physicians Distinguished Teacher and Mentor Award.
Nichols associate dean for academics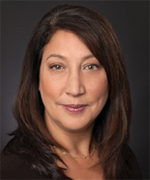 Amy Nichols, Ed.D., R.N., C.N.S., C.H.S.E., A.N.E.F., has been appointed associate dean for academics at the Betty Irene Moore School of Nursing, after interim service. She continues to guide program leaders, overseeing the school's graduate-degree programs, and also serves as chair of the Nursing Science and Health-Care Leadership Graduate Group. She's an editorial board member for Nursing Administration Quarterly, a contributing editor for PSNet, and an Academy of Nursing Education fellow.