More achievements

More achievements
A sampling of recent major achievements and developments from UC Davis Health and the UC Davis School of Medicine. For more listings and news, please visit our newsroom and follow us on social media.
Farmer is American Surgical Association president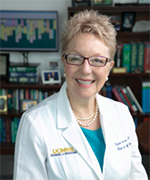 UC Davis Department of Surgery Distinguished Professor and Chair Diana Farmer, M.D., F.A.C.S., F.R.C.S., was sworn in as president of the American Surgical Association (ASA) in April. Farmer is the first surgical leader from UC Davis Health named to the position, and the third woman elected president in the ASA's 142-year history. Farmer was one of the first fetal surgeons with more than two decades of experience treating birth defects in the womb, and has pioneered foundational techniques in pediatric and fetal surgery. She's currently researching a novel stem cell therapy developed in her lab, and conducting an FDA-approved first-in-human clinical trial for repairing damaged neural tissue in spina bifida patients before birth.
Nursing school dean elected to national board
Stephen J. Cavanagh, M.P.A., R.N., F.A.C.H.E., F.A.A.N., dean of the Betty Irene Moore School of Nursing at UC Davis, has been elected to the American Association of Colleges of Nursing (AACN) Board of Directors. Based in Washington D.C., the AACN is the national voice for academic nursing, representing 840 schools of nursing nationwide. It establishes quality standards for nursing education and influences the nursing profession to improve health care. AACN leads the development of competency expectations for graduates of baccalaureate, master's and Doctor of Nursing Practice (D.N.P.) programs.
Highly cited researchers
Five UC Davis Health researchers were recognized in Clarivate's 2021 list of Highly Cited Researchers™. The company identifies 6,600 researchers worldwide who demonstrated significant influence through publication of multiple highly cited papers during the last decade. Names are drawn from publications that rank in the top 1% by citations for field and publication year in the Web of Science™ citation index. Included UC Davis Health researchers were: Jonathan Eisen, Ph.D., and Andreas Bäumler, Ph.D., medical microbiology and immunology; and Sally Rogers, Ph.D., psychiatry & behavioral sciences and MIND Institute faculty member. The list also included former UC Davis faculty Magdalena Cerda and Mariana Byndloss.
Leading tobacco-cessation efforts
The UC Davis Center for Healthcare Policy and Research (CHPR) received a $7.5 million, five-year grant from the California Department of Public Health to help curb tobacco smoking in California. The grant will allow CHPR to lead the Healthy Living Clinic Initiative (HLCI), a program that provides intensive training and technical assistance on cessation to around 40 community clinics serving at-risk populations.
Shaikh leads AAP quality improvement council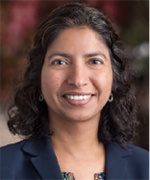 Ulfat Shaikh, M.D., M.P.H., M.S., medical director of health care quality and professor of pediatrics, has been elected chairperson of the American Academy of Pediatrics (AAP) Council on Quality Improvement and Patient Safety (COQIPS). The body is led by 11 elected leaders and home to over 700 members with expertise in quality improvement and patient safety. Shaikh's expertise is in measuring performance in health care and supporting clinicians in designing, implementing and evaluating quality improvement initiatives, and she has led training and coaching programs in QI methods for public, private and academic organizations. She begins her two-year term as chair this summer.
Awards, appointment for disparities expert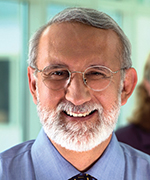 Sergio Aguilar-Gaxiola, M.D., Ph.D., founder and director of the UC Davis Center for Reducing Health Disparities, has been appointed to a state panel to promote health and wellness for Californians. Gov. Gavin Newsom named Aguilar-Gaxiola and 15 other state leaders in February to the Governor's Advisory Council on Physical Fitness and Mental Well-Being. Last year Aguilar-Gaxiola received two national awards for his contributions to science and behavioral health research: The National Hispanic Science Network's (NHSN) 2021 National Award of Excellence in Research by a Senior Investigator, and the 2021 Lifetime Award for the Advancement of Latino Behavioral Health from the National Latino Behavioral Health Association (NLBHA).
Top 10 Clinical Research Achievement Award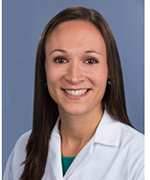 Alicia Agnoli, M.D., M.P.H., M.H.S., an assistant professor of family and community medicine, has been honored with a 2022 Top 10 Clinical Research Achievement Award by the Clinical Research Forum (CR Forum) for her work studying opioid dose tapering. Agnoli was also presented with the Distinguished Clinical Research Achievement Award for creativity, innovation and novel approach that demonstrated immediate impact on health and well-being. A CR Forum panel selected Top 10 recipients from clinical studies in peer-reviewed journals in 2021.
Telehealth leader a Fulbright Scholar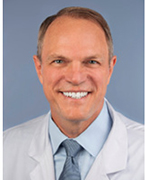 James Marcin, M.D., M.P.H., director of the UC Davis Center for Health and Technology, vice chair for pediatric clinical research and professor of pediatrics, has been selected as a Fulbright U.S. Scholar for 2022–2023. Marcin will work with the Royal College of Surgeons in Ireland (RCSI) and Children's Health Ireland (CHI) to advance pediatric health care in Ireland as a new children's hospital integrates novel telehealth and digital health technologies. Marcin has extensive experience collaborating with other telehealth programs internationally, and currently directs the largest pediatric tele-emergency network in the U.S.
Robert Koch Prize for microbiota research
Andreas Bäumler, Ph.D., was awarded the Robert Koch Prize last November for his groundbreaking research on the role of intestinal epithelium in the composition of microbiota, and its effects in infectious and inflammatory diseases. The research provides completely new starting points for restoring the balance between microflora and the body. The prize is one of Germany's most prestigious scientific awards, and Bäumler shares it with Yasmine Belkaid, Ph.D., of the National Institute of Allergy and Infectious Diseases. Bäumler is vice-chair of research and professor in the Department of Medical Microbiology and Immunology.
Top commission on cancer award
Richard Bold, M.D., UC Davis Comprehensive Cancer Center physician-in-chief and surgical oncologist with the UC Davis Department of Surgery, has been recognized for his outstanding service to cancer care by the American College of Surgeons Commission on Cancer (CoC). Bold was selected as one of four CoC "state chairs" in the country. As a CoC state chair and American Cancer Society Commission on Cancer Liaison Physician (CLP) for the UC Davis center, Bold received the 2021 State Chair Outstanding Performance Award for going above and beyond the scope of normal duties.
Honored for work with underrepresented communities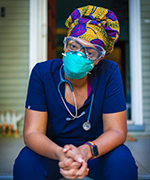 Tiffani Johnson, M.D., M.Sc., assistant professor and pediatric emergency physician at UC Davis Health, is the recipient of a national award for her efforts to improve the quality of care for underserved children. The American Academy of Pediatrics (AAP) recently honored her with its inaugural Minority Health, Equity and Inclusion Award, which recognizes outstanding contributions to advance health equity for underrepresented communities. Johnson is a nationally recognized researcher and thought leader on race and racism and its impact on child health, focused on understanding root causes of healthcare disparities and examining racism in healthcare and early childhood education settings.
Another PRISM Award for medical center nurses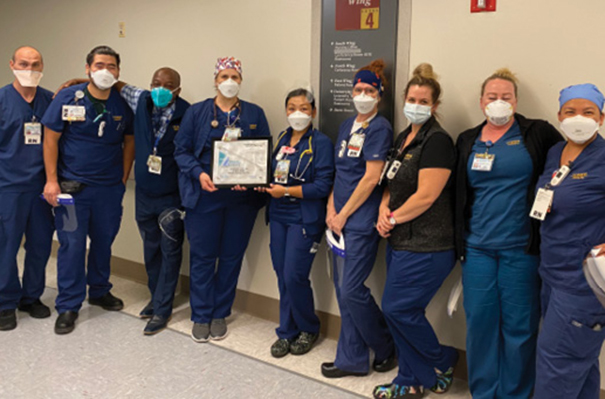 UC Davis Medical Center's Accelerated Access Unit received the AMSN PRISM Award® last fall, a national honor that recognizes collective achievements and contributions of the unit's nursing staff. The award, which stands for Premier Recognition in the Specialty of Med-Surg, is co-sponsored by the Academy of Medical-Surgical Nurses (AMSN) and the Medical-Surgical Nursing Certification Board (MSNCB). UC Davis was the first hospital in California to receive a PRISM Award, and at the time of the med-surg award was top in California and West with six.
AMA Inspiration Awards
Two UC Davis Health faculty members joined a highly select group of physicians to be honored with a 2021 American Medical Association Women Physicians Section Inspiration Award. Micaela Godzich, M.D., M.S., associate residency program director with Family and Community Medicine, and Véronique Taché, M.D., M.A.S., residency program director with Obstetrics and Gynecology, both received the national recognition, which honors nearly 60 physicians who have offered time, wisdom and support throughout the professional careers of fellow physicians, residents and students.
Former NEI Director is Kelly Presidential Chair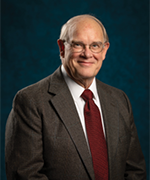 Paul A. Sieving, M.D., Ph.D., was inducted last fall as inaugural holder of the School of Medicine's Neil and MJ Kelly Presidential Chair in Vitreoretinal Science. Sieving previously served as director of the NIH's National Eye Institute (NEI), and is known for the NEI Audacious Goals Initiative in Regenerative Medicine. Kelly was the first resident to graduate from UC Davis' Department of Ophthalmology & Vision Science, and later became the world's first physician to perform macular hole surgery.
Brooks-Kayal named Gabor Presidential Chair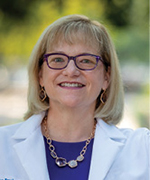 Department of Neurology Chair Amy R. Brooks-Kayal, M.D., F.A.A.N., F.A.N.A., F.A.E.S., has been inducted as inaugural holder of the Andrew John Gabor, M.D., Ph.D. Presidential Chair. Brooks-Kayal is an internationally recognized neurologist, epilepsy expert, and research leader on novel seizure therapies, who has served as president of the American Epilepsy Society and held other national roles. Gabor, also a national leader in epilepsy research and UC Davis' neurology chair from 1981 to 1991, passed away in 2016.
Vitreoretinal specialist is Roth Endowed Chair
Susanna Soon-Chun Park, M.D., Ph.D., is inaugural holder of the Barbara A. and Alan M. Roth, M.D. Endowed Chair for Discovery, Education and Patient Care. Park directs the university's retina division and vitreoretinal fellowship, and was one of the first U.S. investigators to receive FDA clearance to conduct NIH-funded clinical trials using stem cells for vision loss. Roth, a late UC Davis faculty member, was an important collaborator in early Department of Ophthalmology stem cell research.