In brief

News briefs
A sampling of recent major achievements and developments from UC Davis Health. For more listings and news, please visit our newsroom and follow us on social media.
National Magnet Nurse of the Year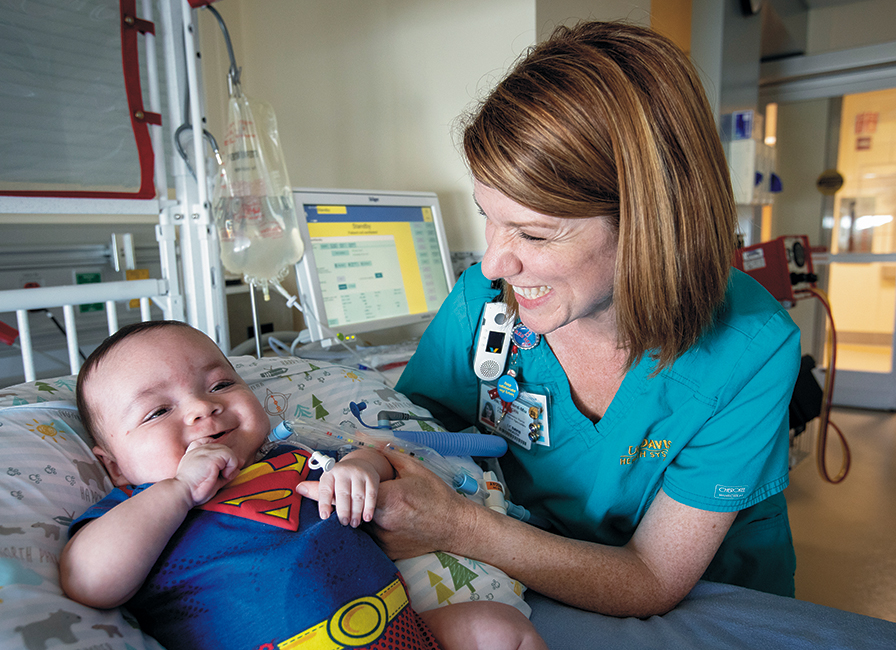 NICU nurse Christa Bedford-Mu, M.S.N., R.N., CNS-BC, was named National Magnet Nurse of the Year for New Knowledge, Innovation and Improvement at October's American Nurses Credentialing Center National Magnet Conference. The recognition is given to five nurses annually for outstanding contributions in innovation, consultation, leadership, and professional risk-taking. Bedford-Mu joined Christi DeLemos as the second UC Davis Health nurse in three years to receive the honor.
Bedford-Mu is a board-certified neonatal clinical nurse specialist and a key participant in innovative telehealth programs at UC Davis Children's Hospital. She is a lead contributor to a tele-visit and telehealth project aimed at improving the transition from NICU to home, which has allowed for earlier discharge, increased parental and provider satisfaction, and reduced readmission rates.
Autism expert elected to National Academy of Medicine
Autism expert David Amaral, Ph.D., distinguished professor and Beneto Foundation Chair in the Department of Psychiatry and Behavioral Sciences and the UC Davis MIND Institute, has been elected to the prestigious National Academy of Medicine. Amaral joins an elite group of physicians and scientists in the academy, one of only 100 in the U.S. and abroad, and the only UC Davis faculty member elected this year.
He is one of 13 UC Davis faculty members elected to the Academy since its founding in 1970. Election is considered one of the highest honors in the fields of health and medicine, and recognizes individuals who have demonstrated outstanding professional achievement and commitment to service. Amaral was the founding research director of the MIND Institute, and has focused for two decades on understanding the biological bases of autism spectrum disorder.
UC Davis invests $4 million to launch new research centers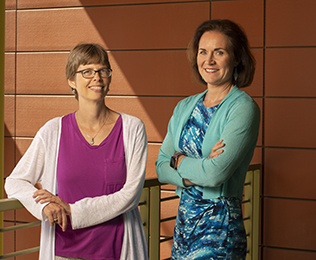 From a sea of competitive proposals, UC Davis Provost and Executive Vice Chancellor Ralph Hexter and Vice Chancellor for Research Prasant Mohapatra chose to invest $4 million over three years to launch four new research centers addressing some of society's greatest challenges and needs, including two affiliated with UC Davis Health:
UC Davis Gene Therapy Center
A UC Davis Gene Therapy Center will establish a center of excellence to target genetic diseases through multidisciplinary research, education and manufacturing, bringing together a growing network of expertise and equipment at UC Davis Health. Led by Jan Nolta, Ph.D., a professor of cell biology and human anatomy who directs UC Davis' Stem Cell Program, the new gene center will offer highly experienced consultations, in vitro and in vivo study models, state-of-the-art equipment, manufacturing, regulatory expertise, patent and licensing resources, and specialized on-site cellular and gene therapy operations.
Perinatal Origins of Disparities (POD) Center
The center will investigate why and how some groups are more likely to be sicker than others, and develop ways to prevent disparities when they often begin, from pre-conception to infancy. Leaders include Janine LaSalle, Ph.D., professor of medical microbiology and immunology and associate director of the Genome Center, and Leigh Ann Simmons, Ph.D., professor and chair of human ecology.
The UC Davis Office of Research initiative, known as the IMPACT Program, will also launch a Data Science Center and a Global Migration Center including collaborations with UC Davis Health.
One of nation's leading schools for prestigious social-justice scholarship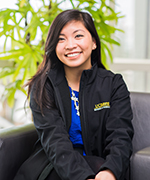 When medical student Pauline Nguyen was awarded one of the most prestigious medical education scholarships in America this summer — the Herbert W. Nickens Medical Student Scholarship — it confirmed that both Nguyen and UC Davis are national leaders in addressing health inequities.
Nguyen, selected for her leadership role as a social justice activist, is the seventh Nickens winner at the UC Davis School of Medicine. Among the 154 accredited U.S. medical schools, UC Davis now sits at the top of the Nickens recipient list, tied with Stanford and UCLA.
The Association of American Medical Colleges awards the scholarship to recognize students for their efforts to eliminate inequities in medical education and health care, as well as their strong desire to address the educational, societal and health care needs of racial and ethnic minorities.
Maverakis named fellow of the California Academy of Sciences
Emanual Maverakis, M.D., an expert in immune-mediated diseases involving the skin, has become one of the few physicians to be named as an Academy Fellow of the California Academy of Sciences, a governing group of more than 450 scientists and leaders who have made notable contributions to science education and communication. Maverakis, an associate professor in the Department of Dermatology, is widely known for his work in melanoma, skin ulcers and autoimmune diseases such as scleroderma and rheumatoid arthritis. He was also on a team that educated the general public during the initial stages of the Zika virus outbreak.
A "Most Wired" health care organization once again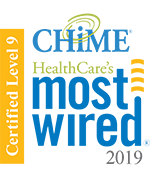 For the eighth time, UC Davis Health — led by interim Chief Information Officer John Cook — has earned "Most Wired" status by the College of Healthcare Information Management Executives (CHIME). The designation includes a performance excellence award and classifies UC Davis Health as a leader in the health care information technology industry.
UC Davis was one of just three California hospitals to be recognized as a "Level 9 hospital," the penultimate classification and defined as an organization that has actively pushed the industry forward. CHIME also added an "ambulatory" recognition for outpatient clinics, in which UC Davis Health also earned Level 9 recognition.
Miglioretti new chief for biostatistics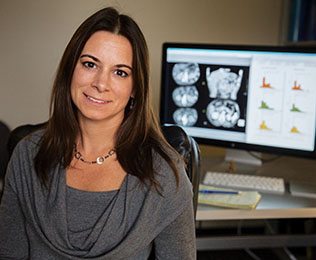 Diana Miglioretti, Ph.D., has been selected chief of the Division of Biostatistics in the UC Davis Department of Public Health Sciences, replacing Laurel Beckett who recently retired. Division faculty collaborate with investigators on research to improve care in cancer, neurosciences, vascular disease, infectious diseases and genomics. Miglioretti's own investigations focus on cancer screening and surveillance, reducing radiation exposure from imaging, and developing new statistical methods for assessing health outcomes and diagnostic efficacy. She is a co-principal investigator for the national Breast Cancer Surveillance Consortium, a network of registries that collaborate to improve screening, and a fellow of the American Statistical Association for contributions to the field.
Experts to lead national patient safety website, serve on NSF panel
Patrick Romano, M.D., M.P.H., F.A.C.P., F.A.A.P., and Debra Bakerjian, Ph.D., A.P.R.N., F.A.A.N., F.A.A.N.P., F.G.S.A., have become co-editors-in-chief of PSNet — the Patient Safety Network — a globally recognized web-based resource for scholarship and perspectives in the field of patient safety.
The site, a project of the Agency for Healthcare Research and Quality of the U.S. Department of Health and Human Services, is regarded as an authoritative resource for evidence-based practices that can reduce adverse events. Romano was also recently selected to serve on the Scientific Methods Panel of the National Quality Forum (NQF), a nonprofit organization that sets national standards for improving health care. As a member of the panel, he will help evaluate measures for scientific acceptability before they are adopted for NQF initiatives.
Romano is a professor of internal medicine and pediatrics and member of the Center for Healthcare Policy and Research, widely known as an expert on measures to assess care quality and safety. Bakerjian is a clinical professor at the Betty Irene Moore School of Nursing at UC Davis with a focus on safety and quality improvement in long-term care.
Awards for advocacy, education on gun violence prevention
Amy Barnhorst, M.D., associate professor of psychiatry and behavioral sciences and vice chair of Community Mental Health, is the first recipient of the Horwitz Public Health Award from the Coalition to Stop Gun Violence, the nation's oldest gun violence prevention organization. Barnhorst was awarded for leadership in developing and educating about California's gun violence restraining orders.
Rocco Pallin, M.P.H., received the 2019 Urgent Matters Commendation Award for Excellence as director of UC Davis' "What You Can Do" initiative, an intervention for health care providers to help prevent firearm injury. Pallin was to be honored by the American College of Emergency Physicians this fall.
2019 Excellence in Healthcare award
UC Davis Health has received a 2019 Excellence in Healthcare award from the nonprofit Integrated Healthcare Association (IHA) for providing high-quality, affordable and patient centered care. The health system also received special designation for the Sacramento region's highest relative quality improvement from 2018 to 2019.
Of 200 participating physician organizations in California, only 30 met performance standards to receive an award for excellence, and only eight received a most-improved distinction.
Oakland-based IHA promotes continuous improvements and integrated care. Members include health plans, physician groups, hospitals, health systems and representatives from purchaser, consumer, academic, pharmaceutical and technology organizations.
National award for helping human trafficking victims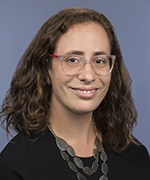 For her national work to improve the care of patients with emotional trauma and educate providers about their needs, Rachel Robitz, M.D., was one of six U.S. physicians to receive an early career development award this year from the Association for Academic Psychiatry. Robitz, the associate director of the Family Medicine/Psychiatry Residency Program, co-chairs the Direct Service Committee for HEAL Trafficking, a network of over 2,700 providers in 35 countries working with professionals across multiple disciplines to end trafficking and support survivors.
Pathologists among top 100 industry trailblazers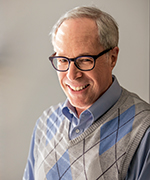 Richard Levenson, M.D., and Bennet Omalu, M.D., M.B.A., M.P.H., pathologists in the Department of Pathology and Laboratory Medicine, are among the 100 trailblazers named to The Pathologist's 2019 Power List for their breakthroughs at the laboratory bench and in the clinic. Levenson, the department's vice chair for Strategic Technologies, is recognized for developing Microscopy with Ultraviolet Surface Excitation (MUSE), which creates high-resolution images of tissue specimens without glass slides.
Omalu is a volunteer clinical faculty member who was the first to identify and describe chronic traumatic encephalopathy (CTE) in athletes in 2002.
New patient-centered Pediatric Aerodigestive Center first of its kind in inland Northern California
UC Davis Health has opened a regionally unique new Pediatric Aerodigestive Center to provide a specialized team approach for children with complex airway, pulmonary, upper digestive tract, sleep and feeding disorders. Instead of visiting multiple offices to see various specialists, patients visit one location to improve coordination of care and reduce number of procedures, imaging and anesthesia exposures, according to the UC Davis Department of Otolaryngology-Head and Neck Surgery.
The center's care teams treat a wide variety of larynx and trachea disorders, esophageal and swallowing disorders, and pulmonary disorders in renovated space at the UC Davis Glassrock Building in Sacramento.
Honors for quality outpatient care
Vizient, Inc. has recognized UC Davis Health as ninth for the outstanding quality of its ambulatory care in outpatient clinics and emergency department, among a group of 50 participating health institutions from across the nation. The Vizient Ambulatory Care Quality and Accountability Awards measure the quality of outpatient care in five areas: access to care, capacity and throughput, quality and efficiency, continuum of care, and equity. Texas-based Vizient, Inc. is a health care services company that provides analytics and advisory services.
Advanced Valley Eye Associates joins UC Davis Health
The medical practice of Robert Miller, M.D., an eye specialist who has cared for thousands of patients in Davis and surrounding communities as director of Advanced Valley Eye Associates, became part of UC Davis Health in September.
Miller will continue to see patients at his location on Lyndell Terrace in Davis, and five eye experts from UC Davis Eye Center will join his practice. Miller also will see patients at the UC Davis Eye Center in Sacramento, where he has accepted a faculty appointment (and long served as volunteer faculty). UC Davis Eye Center also operates clinics in Sacramento, Folsom and Roseville.
A celebration of the new edition of 'the book' on orthopaedic surgery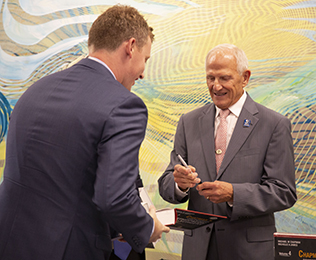 In 1988, Michael Chapman, M.D., published the first definitive text on the treatment of orthopaedic conditions. The massive undertaking has been completed three times since and, during a fall ceremony, the former UC Davis orthopaedic surgery chair and collaborators signed copies of the fourth edition of Chapman's Comprehensive Orthopaedic Surgery. The 30-pound, nearly 6,000-page book is widely recognized as the field's most complete how-to guide — and for trainees, a symbol of the orthopaedics leadership tradition at UC Davis Health, which consistently ranks among the nation's top 20 programs. Chapman donated several copies to the UC Davis School of Medicine, as well as to all residents and fellows of orthopaedic surgery and physical medicine & rehabilitation.