---
News from around UC Davis Health
First-in-the-nation gun violence prevention training program
California legislation creates program for health professionals at UC Davis Health.
---
Inspiring the future generation to advance health across Latinx communities
The award-winning Prep Médico partnership shows college students a pathway to medical careers.
---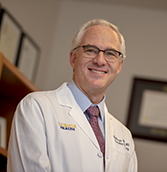 Q&A: Complex vascular care
Matthew Mell, M.D., M.S., a national leader in defining health policy for managing and treating aortic disease, talks about complex vascular care, new technologies and specialized services available at the UC Davis Vascular Center.
In the news
New insights on gun violence
UC Davis Violence Prevention Research Program members released several new studies this fall providing more insights on gun violence.
---
In brief
Notable quotes
"What they're doing is trying to taper down superhigh levels of nicotine. Unfortunately, manufacturers don't have a manual on how to quit their devices " — UC Davis Health internal medicine physician Elisa Tong, M.D., M.A.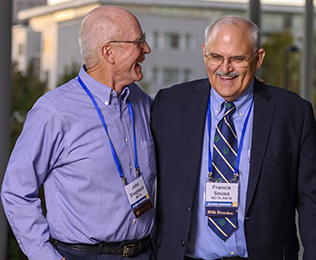 Alumni Weekend and Award Winners
The Alumni Weekend for the UC Davis School of Medicine presented an opportunity for alumni to connect, share stories, and celebrate this year's Alumni Award Winners.
View this year's winners