New report shows critical link between tobacco use and cancer deaths
(SACRAMENTO)
The impact tobacco use has on cancer deaths in the California is coming into sharper focus thanks to a new report by UC Davis Health researchers. The Burden of Tobacco-related Cancers in California 1988-2017 is the first report in the state to track tobacco-related cancers. It looks at the nexus between tobacco use and cancer risk by examining regional data based on ethnicity, gender and age.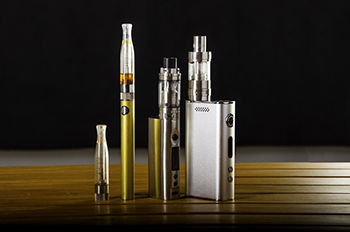 Key highlights show that between 2012 -2017, 387,948 people in California were diagnosed with one of 12 tobacco-related cancers, and at least 40,000 of them still use tobacco. The report showed males had higher incidence and mortality rates than females for all tobacco-related cancers.
The report uses data from the California Cancer Registry (CCR) and was prepared by UC Davis Health's California Cancer Reporting and Epidemiologic Surveillance (CalCARES) program team, in collaboration with the California Tobacco Control Program. CalCARES manages the day-to-day operations of registry for the California Department of Public Health.
Tobacco use in California and among people with cancer
Surveys show that over the past two decades, cigarette smoking has declined in California from 22.6% in 1988 to 11.2% in 2018, and the percentage of people who have never smoked has risen. However, new tobacco products are emerging. In 2018, approximately 3.3 million Californians were current cigarette smokers, 1.8 million used other smoked tobacco products (i.e., pipes, cigars), 1.8 million were vapers, and 359,000 used smokeless tobacco.
"Notably, young adults are the largest group of new tobacco users. They are not cigarette smokers, but rather vape or use smokeless tobacco," said UC Davis internist and tobacco expert Elisa Tong. "The next generation is being hooked on these new tobacco products because of fruit, candy and mint flavorings that mask the harsh taste of tobacco, which is why use of products, such as e-cigarettes, is skyrocketing."
Taking the flavor out of tobacco products

In order to prevent future tobacco-related cancers, the UC Davis Comprehensive Cancer Center tobacco prevention experts educate local and statewide policy makers and the public about the dangers of flavored tobacco products, which are undermining decades of progress in reducing youth tobacco use.

The Centers for Disease Control says flavors appeal to kids and promote initiation of tobacco products, resulting in lifelong addiction. Most youth who start using tobacco begin with flavored products with names like Gummy Bear, Cotton Candy and Mystic Mint.

A new law banning the sale of many flavored tobacco products in California was set to take effect this month. However, the law is now on hold because opponents have gathered enough signatures to put a referendum on the November 2022 ballot. If voters approve the referendum, the flavored tobacco restrictions will be overturned.
The California Cancer Registry began collecting tobacco use data in 2012 and the report highlights the burden of tobacco use. Among all Californians diagnosed with one of the 12 tobacco-related cancers from 2012 to 2017, 10.6% were current tobacco users (cigarettes, chewing tobacco, snuff, cigars, cigarillos, pipes), 22.8% were former tobacco users, and 22.2% were never-users. These are likely significant underestimates as the percentage with unknown tobacco status in the CCR remains high across all cancers (44%).
Health inequity is a factor
The report showed high tobacco use among low-income populations and those who did not complete high school.
"What is evident in our findings is the significant role health disparities play in tobacco use and, consequently, cancer risk," said Tong. "For instance, African Americans have the highest incidence and mortality rates for cancers of the lung/bronchus, colon/rectum, and pancreas. This is where tobacco prevention, education and cessation are key to preventing future cancer deaths."
Cigarette smoking among adults was highest among American Indians. Other smoked tobacco use (such as cigars and cigarillos) was highest among Blacks, vaping was highest among Asian/Pacific Islanders, and smokeless tobacco use was highest among non-Hispanic/Latino whites.
In another example of health inequity, secondhand smoke exposure was highest among multi-racial groups and American Indians. The Surgeon General concludes that secondhand smoke causes cancer in nonsmokers, and there is no risk-free level of exposure.
Cancers most prevalent among current tobacco users include lung/bronchus and larynx. Those with acute myeloid leukemia had the lowest tobacco use rates.
Other findings from the report:
Patients with lung/bronchus cancer and esophageal cancer had the highest percentage of former tobacco users while patients with cervical cancer had the highest percentage of never using tobacco.
The top five tobacco-related cancers are lung/bronchus, colon/rectum, urinary bladder, kidney/renal pelvis and pancreas, although the mortality rate for these cancers is either decreasing or remaining consistent.
Incidence and mortality rates are increasing for tobacco-related liver/bile duct cancer as well as acute myeloid leukemia.
The highest incidence rates for cancers of the lung/bronchus, oral cavity/pharynx, and larynx were in northern California counties.
The highest incidence rates for gastrointestinal cancers were in central and southern areas of the state.
Study coauthors include Frances B. McGuire, Ani S. Movsisyan, Cyllene R. Morris, Arti Parikh-Patel, Elisa Tong, Theresa H.M. Keegan, Theodore Wun along with Rebecca Williams and Tam Vuong with CDPH.