Pancreatic cancer is often fatal and it's on the rise.
November's Pancreatic Cancer Awareness Month follows passing of icons John Lewis and Ruth Bader Ginsburg
(SACRAMENTO)
Pancreatic cancer is stubborn. Despite recent developments in treatment, 90% of people with the disease die within five years of diagnosis.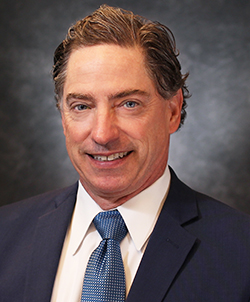 November is Pancreatic Cancer Awareness Month. Many Americans are familiar with the devastating disease after the losses of U.S. Supreme Court Justice Ruth Bader Ginsburg and civil rights leader and congressman John Lewis earlier this year.
Although rare, pancreatic cancer has the ominous ranking of being the third leading cause of cancer-related deaths in the U.S.—and is expected to move into second place soon.
"It is disappointing that advancements in cancer research have been unable to rein in this devasting disease," said Richard Bold, the Physician-in-Chief of the UC Davis Comprehensive Cancer Center. "In fact, it's one of the few cancers for which survival has not improved substantially in nearly 40 years."
Bold is determined to change that trend. He is one of two researchers recently awarded $4 million by the Pancreatic Cancer Collective as part of a "New Therapies Challenge Grant" that will allow UC Davis to pinpoint delivery of radiation to kill pancreatic cancer cells at any site within a patient's body.
"We are doubling down on pancreatic cancer at UC Davis Health," said Bold. "If we can make progress fighting this insidious cancer, we can take on any type of cancer."
UC Davis Comprehensive Cancer Center patient holds on to hope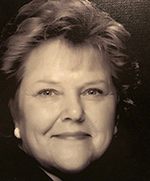 Pam Weydert is one of the lucky ones. The 66-year-old Stockton woman is recovering from chemotherapy and surgery to remove a tumor in her pancreas, and her prognosis looks good.

Weydert is fortunate for two reasons: she didn't let a global pandemic get in the way of getting medical care, and she quickly accessed state-of-the-art treatment at the cancer center at UC Davis.

"Coming down with cancer during the coronavirus pandemic was bad enough," said Weydert. "Finding out I had pancreatic cancer terrified me because I know it is a difficult cancer to beat. Dr. Bold gave me hope that I could beat it, especially when it felt like the entire UC Davis cancer center team was stepping into action.

Other than possibly signs of jaundice early on, the symptoms of pancreatic cancer are often subtle until the cancer starts to advance

"My advice is to listen to your body and to your family members when they urge you to see a doctor—even if there's a global pandemic," said Weydert.

Weydert's daughter pleaded with her mother to get medical attention after Weydert repeatedly complained of feeling nauseous right after eating and felt a nagging pain in her right abdomen.

"Pancreatic cancer doesn't care if there's COVID-19," said Weydert. "It's not going to back down."
Known as one of the toughest cancers to treat, more than 57,000 Americans will be diagnosed with pancreatic cancer in 2020. Sadly, that number has been increasing steadily in recent years. According to the American Cancer Society (ACS) Cancer Facts & Figures 2020 report, 10,000 more Americans will be diagnosed with pancreatic cancer this year than just five years ago.
Why is it so hard to fight pancreatic cancer?
Pancreatic cancer is a leading cause of death mostly because there are no early detection tools to diagnose it in its early stages. Age, gender, race and family history are thought to play a role and UC Davis researchers are uncovering more risk factors and ways that you can reduce your chances of getting pancreatic cancer:
Don't smoke
Watch your weight
Limit alcohol use
Teaming up to take on one of the "world's worst cancers"
The outcome is best when patients are treated by experts who see this cancer frequently. Yet, only 17% of pancreatic cancer patients in California are treated at one of the five top-rated University of California comprehensive cancer centers.
That's where the UC Pancreatic Cancer Center Consortium comes in. The UC Davis Comprehensive Cancer Center has joined this unique cancer network, which is hoping to dramatically change outcomes for pancreatic cancer patients so they can go on to live full lives.
In a nutshell, the Consortium is bringing the five comprehensive cancer centers across California together to:
Share research
Coordinate trials
Develop therapies
Treat patients
Educate patients
The only National Cancer Institute-designated cancer center serving the Central Valley and inland Northern California is determined to find a way to help pancreatic cancer patients beat the odds.