UC Davis psychology chair named to key federal committee on autism
(SACRAMENTO)
UC Davis Department of Psychology Professor and Chair Susan Rivera has been named to the Interagency Autism Coordinating Committee (IACC). Rivera is also a faculty member of the MIND Institute and the Center for Mind and Brain. She was appointed, along with 21 others, by U.S. Secretary of Health and Human Services Xavier Becerra to a three-year term, which starts immediately.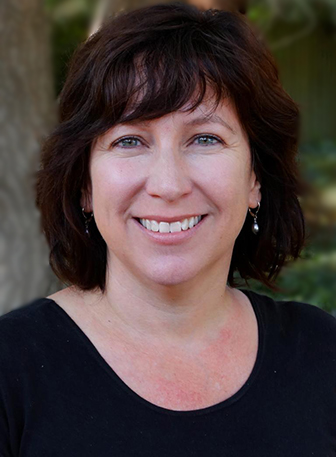 The IACC is a key advisory committee which includes public stakeholders and federal officials. It provides guidance and recommendations to the Secretary of Health and Human Services on autism research, services and policy.
"I am honored to have the opportunity to serve on this committee," said Rivera, who was nominated by Center for Mind and Brain Director, George (Ron) Mangun. MIND Institute Director Leonard Abbeduto also supported her nomination.
"Being involved in formulating recommendations for autism research, services and policy holds deep meaning for me. It provides a way of using the knowledge I've gained over my many years of conducting autism research and participating in advocacy efforts to help shape these agendas," Rivera explained.
Rivera has been doing scientific research on autism for two decades. Her lab uses brain imaging and eye tracking techniques to investigate how underlying brain activity and behavior support the development of skills like attention, visual perception, face processing, sensory processing and emotion regulation. These skills are necessary for adaptive cognitive and social-emotional well-being.
A focus on neurodiversity
The new committee members include researchers like Rivera, autism self-advocates, parents and family members of those with autism, clinicians and representatives of service and advocacy groups, making it the largest and most diverse IACC yet.
"I hope the work I do on the committee will both help deepen the public's understanding of autism, and positively impact the lives of individuals with autism."
— Susan Rivera
Rivera, who is devoted to championing the tenets of neurodiversity and advocacy to the public and academic communities, applauds the inclusion of more representatives from the autism community.
"I'm very excited to see the significant number of self-advocates on the panel. Given the combination of individuals who can speak to the lived experiences of autism and researchers and clinicians that can speak to science and new discoveries in the field, I think the committee is well-poised to make significant progress in formulating recommendations for the Health and Human Services Secretary," she said.
Rivera noted that she'd like to see a shift toward more involvement from autism advocates in shaping research funding priorities.
In addition to the 22 newest appointees, the IACC also includes 23 new and returning federal officials who represent federal agencies and departments that serve the autism community in areas such as biomedical research, education and health care.
Rivera is not the first UC Davis MIND Institute faculty member to serve on the IACC. David Amaral, distinguished professor in the Department of Psychiatry and Behavioral Sciences and Marjorie Solomon, professor of clinical psychiatry in the Department of Psychiatry and Behavioral Sciences and associate director of the MIND Institute, were on the committee previously.
The appointment involves a significant time commitment and broad duties, such as monitoring autism research, services and support activities, developing a summary of significant advances in these areas and making recommendations, as well as developing a strategic plan for the conduct of and support for autism research. Major projects include the IACC Strategic Plan for Autism Spectrum Disorder (ASD) and the Summary of Advances in ASD Research.
For Rivera, it's well worth the effort. "I hope the work I do on the committee will both help deepen the public's understanding of autism, and positively impact the lives of individuals with autism," she said.
The new IACC will hold its first public meeting July 21-22.
The UC Davis MIND Institute in Sacramento, Calif. was founded in 1998 as a unique interdisciplinary research center where families, community leaders, researchers, clinicians and volunteers work together toward a common goal: researching causes, treatments and potential prevention of neurodevelopmental disabilities. The institute has major research efforts in autism, fragile X syndrome, chromosome 22q11.2 deletion syndrome, attention-deficit/hyperactivity disorder (ADHD) and Down syndrome. More information about the institute and its Distinguished Lecturer Series, including previous presentations in this series, is available on the Web at mindinstitute.ucdavis.edu.