A call for health care professionals to give engineering students their next big project
Share your COVID-19 insights and needs with engineering student design teams
(SACRAMENTO)
The Clinical and Translational Science Center (CTSC) and the College of Engineering (COE) are calling health care professionals to participate in informational interviews about COVID-19-related challenges they're experiencing at work. This will help identify projects for the undergraduate engineering students enrolled in the COE's Capstone Senior Design courses.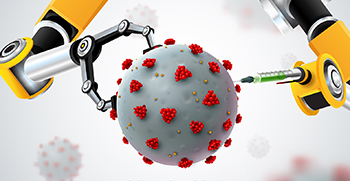 For over a decade, the students have worked closely with clinicians and researchers in the School of Medicine to complete projects with a clinical, translational or point-of-care emphasis. This year, student teams will identify an area of need with a COVID-19 focus. They will propose a project based on insights from the pre-recorded informational interviews with health care professionals (clinicians, medical researchers, nurses, technicians). These brief interviews will discuss the experiences, challenges and perceptions of these professionals, including the biggest obstacles or needs they face in their work.
Following project selection, student teams will work to conceptualize, implement and test a functional prototype by the end of the course.
Health care professionals willing to participate in an informational interview and/or provide feedback to student teams are asked to please email Nicholas Kenyon and the course instructor Jennifer Choi, by Oct. 2, 2020.
Interested volunteers will be invited to engage with student teams to provide feedback during the academic year. The overall time commitment for the volunteering professional is expected to be less than seven hours during the entire academic year.
Preliminary plan of events:
Oct. 5-16, 2020: Informational interviews (~10-15 min) with course instructors via Zoom
Feb. 15-19, 2021: Provide feedback on student team design concepts
May 31-June 3, 2021: Attend Biomedical Engineering Design Symposium and critique solutions