UC Davis Health wins national recognition as one of the Best Workplaces for Commuters in 2020
(SACRAMENTO)
Named one of the Best Workplaces for Commuters in 2020, UC Davis Health is among a select group of workplaces in the United States that provide an outstanding array of commuter benefits.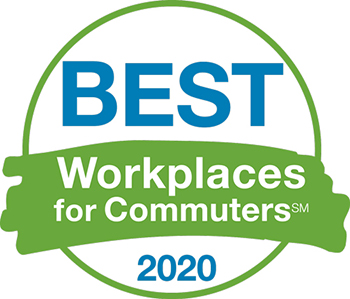 "UC Davis Health is one of the top employers in the nation offering high-level commuter benefits to their employees," said Julie Bond, program manager for Best Workplaces for Commuters. "UC Davis Health gives its employees the support they need to get to and from work and be at their best before, during and after their workday."
To attain the Best Workplaces for Commuters National Standard of Excellence, UC Davis Health offers a wide range of transportation choices and incentives, such as Green Commuter features that include:
Carpool/vanpool programs
Bike commuting facilities and support
Subsidized transit options
Emergency Ride Home program
Zipcar car share
Courtesy 1-day parking permits
Learn more about Green Commuter program and become a member today to discover the great commuter benefits at UC Davis Health!