Jennifer Baron
Jennifer Baron
Chief Experience Officer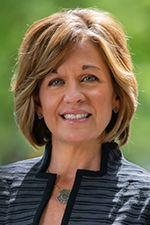 Jennifer Baron is the Chief Experience Officer at UC Davis Health. Baron's primary focus is the development of the UC Davis Health experience roadmap, a framework designed to support an extraordinary culture of excellence in patient and family experience, as well as a highly engaged and relationship based working environment for faculty and staff.
In addition to formalizing the experience roadmap, Baron's focus is on elevating the voice of patients and employees, educating on why it matters to be truly patient-centered, and empowering people and teams to deliver great experiences through living the UC Davis Health values. In her role she provides direct oversight to patient and guest relations, spiritual care services, volunteer services, and the experience design team.
Previously, Baron was Executive Director, Experience Design at Indiana University Health where she was responsible for the development and implementation of a multi-year customer experience strategic plan to support the organization's journey toward consumer and patient centricity.
Baron has been recognized for her work in developing a patient and family feedback model that makes it easy for patients to provide insights and co-design processes impacting care experiences alongside healthcare providers and staff.
Baron has 28 years of experience in health care, improving access and experiences of both patients and providers. She holds a degree in communications from Ball State University and is a Certified Patient Experience Professional.