Vietnamese Mini Medical School to take place on Saturday
Educational event provides tips on diabetes, cancer and healthy aging to immigrants and refugees
(SACRAMENTO)
UC Davis Health will host its Vietnamese Mini Medical School (VMMS) this Saturday in Sacramento.
The annual health education conference in the Vietnamese language is being held in partnership with Asian Resources Inc, a non-profit community organization. The partnership was established by Oanh Meyer, assistant professor of neurology at UC Davis School of Medicine. She recognized the importance of engaging with the Vietnamese community and increasing health literacy among the region's Vietnamese immigrants and refugees.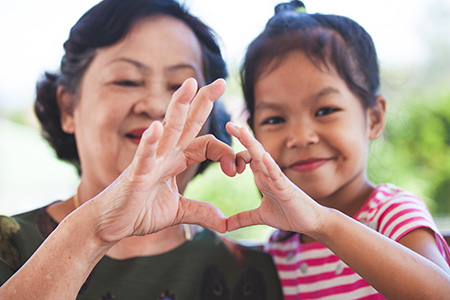 "The Vietnamese Mini Medical School is a fun community event," Meyer said. "It allows us to engage with the Vietnamese community of Sacramento and provide them with key health information in a culturally and linguistically appropriate way."
There is no charge to attend the conference, but attendees must register online.
This is the third annual VMMS and the first to take place in person.
Beyond her professional commitments, Meyer, who is of Vietnamese origin, is actively involved in community outreach and strives to raise awareness about brain health and promote preventive measures within the Vietnamese community.
"We hope to bring more events like the Vietnamese Mini Medical School to other communities that aren't typically engaged in health education and research," Meyer added.
We hope to bring more events like the Vietnamese Mini Medical School to other communities that aren't typically engaged in health education and research."
This half-day event will take place at 6270 Elder Creek Road in Sacramento. It will provide attendees with an immersive and engaging educational experience, designed to bridge the gap between medical providers and the Vietnamese community.
During the VMMS, attendees can interact with presenters and gain valuable insights into various aspects of health care, including preventative medicine, chronic disease management, brain health and mental health.
The presentations will be conducted in Vietnamese and followed by question-and-answer sessions.
Presentations include:
"Colon and stomach cancer screening," by Lien Le, a UC Davis Health physician who specializes in gastroenterology, hepatology and internal medicine. Her discussion will include current recommendations on colon and stomach cancer screening as well as address digestive issues and symptoms that warrant a visit to the doctor.
"Normal and abnormal aging," by Christopher M. Nguyen, of the Ohio State University College of Medicine. His presentation will touch on brain health and mental health. He will share information on understanding how the brain changes as we grow older and explore the connection between culture and brain health.
"Diabetes Type 2: The basics," by Huong T. Sandhu, a UC Davis Health pharmacist, will talk about the importance of the 5Ms: Motion, Meal-planning, Medications, Monitoring and Mental health in a diabetes self-management plan. She will also address key points on blood sugar regulation and management.
The VMMS will take place on Saturday, May 13, from 9:15 a.m. to 12:30 p.m. It coincides with Asian-American and Pacific Islander Heritage Month.
The conference is sponsored by the UC Davis Clinical and Translational Science Center's Integrating Special Populations into Research program, the UC Davis Alzheimer's Disease Research Center and the Vietnamese Insights into Aging Program.