Travel tips to stay healthy this summer during the pandemic
Delta variant makes it important to stay vigilant about COVID-19 safety guidelines
(SACRAMENTO)
You've booked your long-awaited vacation and now the Delta variant is causing an alarming surge in COVID-19 cases. What do you do?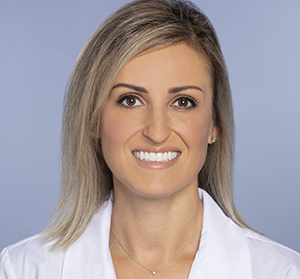 Carry on with your plans, but with certain safeguards and travel tips in mind, say UC Davis Health experts.
"The best advice is to delay travel until you are fully vaccinated," said Natascha Tuznik, an infectious disease specialist at in the Department of Internal Medicine. "And, even if you are vaccinated, remember that most public transportation still requires masks—including planes and airports."
Tuznik is planning to travel with her husband and young children in October and is hopeful their trip to Disney World will be one for the memory books. However, she is prepared in case the Delta variant or other rapidly changing COVID-19 conditions cause another shutdown.
"Chance favors the prepared mind," said Tuznik, quoting 19th century vaccine pioneer Louis Pasteur. "There are new pandemic developments all the time. My recommendation is to buy travel insurance in case there is a surge that complicates or cancels your vacation plans."
Tuznik recommends the following tips:
Children over 2 and under 12 should wear masks in public places as should anyone who isn't vaccinated.
Unvaccinated individuals should get tested three days before traveling and maintain a physical distance of 6 feet, if possible.
Follow all state and localrecommendations or requirements after travel.
When traveling internationally, research COVID-19 restrictions before you go. You may need a recent negative COVID-19 test before you board your flight and you WILL need a negative COVID-19 test before boarding your flight home to the U.S.
Quarantine when you return home:
Vaccinated?
If you have traveled internationally and are vaccinated, you should test 3-5 days after return and, if negative and asymptomatic, you do not have to quarantine. Domestic travelers don't need to be tested upon returning home. See CDC travel tips for vaccinated individuals.
Not vaccinated?
CDC advises to get tested within 3-5 days and stay home for a full 7 days, even if you test negative. If you don't test, you must stay home for a full 10 days. Follow CDC traveler guidelines for updates to recommendations.
The CDC offers a map displaying travel recommendations by destination to help with decisions on whether or not to travel to certain countries during the pandemic.
UC Davis Health Travelers Clinic
Tuznik is part of the infectious diseases team that runs the UC Davis Health Travelers Clinic. The clinic provides medical consultation for those planning international trips, including information on:
Immunizations, vaccines, and other preventive therapies
Food- and beverage-borne risks
Diseases associated with insects
Stress, sleep, motion sickness and jet lag
Travelers who develop medical problems either during or within two months of returning are also advised to contact the clinic for diagnostic testing and treatment.
The Travelers Clinic is located in the Lawrence J. Ellison Ambulatory Care Center at 4860 Y St. in Sacramento. More information is available in the Travelers Clinic brochure or you can call 916 734-2737. Patients may need a referral by their primary care physician to get an appointment at the clinic.