UC Davis Health scientist awarded Pew Scholarship to beat bacteria behind tuberculosis
(SACRAMENTO)
Bennett Penn, assistant professor in the Division of Infectious Diseases and the Department of Medical Microbiology and Immunology, has been named a 2021 Pew Scholar in the Biomedical Sciences by the Pew Charitable Trusts.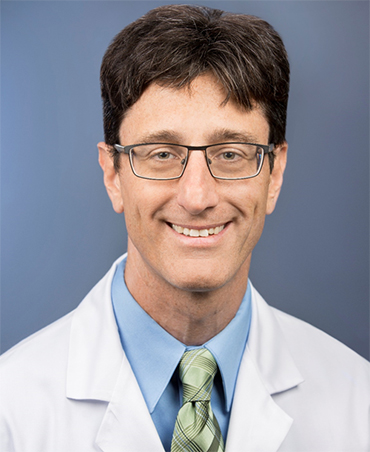 The Pew Scholars Program in the Biomedical Sciences provides funding to young investigators of outstanding promise in science relevant to the advancement of human health.
"I want to thank the fantastic mentors I've had over the years, whose advice helped put me in a position to be considered, and I'm honored to have been selected as a Pew Scholar," Penn said.
Penn now joins a community of accomplished biomedical scientists dedicated to finding solutions to significant health challenges. In 2021, The Pew Charitable Trusts selected 22 early-career researchers from 198 applicants nominated by leading academic institutions and researchers across the United States. These scholars will have opportunities to meet annually, share ongoing research, and exchange perspectives across the health sciences field.
"We at the School of Medicine are delighted that Dr. Penn is being recognized as a Pew scholar said Allison Brashear, dean of UC Davis School of Medicine. "This is a testimony to his groundbreaking research on the mechanisms of bacteria persistence despite antibiotic treatments."
With this prestigious recognition, Penn will receive funding over the next four years to investigate how bacteria causing tuberculosis (TB) build tolerance to antibiotics.
Beating the bacterium behind TB
While most bacterial infections can be eliminated with a course of antibiotics lasting one or two weeks, patients with TB are typically treated with multiple antibiotics for six months or more to eliminate their infections. This long-term persistence in the face of antibiotics is driven by the formation of a small number of resilient bacterial cells that activate a molecular program that promotes antibiotic tolerance.
The Penn lab will study how the bacterium M. tuberculosis, the causative agent of TB, develops its tolerance to antibiotics. Using a suite of cutting-edge techniques in cell and molecular genetics, biochemistry and bioinformatics, Penn and his team will examine how the composition and modification of proteins change in TB bacteria as they grow resistant to antibiotics. They will also assess whether exposure to activated immune cells hampers or promotes this persistence.
"We aim to define the molecular mechanisms by which antibiotic-tolerant bacterial cells develop, and to then leverage this knowledge to develop 'tolerance inhibitors' that act cooperatively with traditional antibiotics to hasten M. tuberculosis eradication in TB patients," Penn said.
Penn received his medical degree and his doctorate in molecular and cellular biology from the University of Washington. He finished his residency in internal medicine at Stanford University, followed by a clinical fellowship in infectious diseases at the University of California, San Francisco (UCSF). He remained at UCSF as a postdoctoral fellow from 2011 until 2017, when he joined the faculty at the UC Davis Health, as an assistant professor in the School of Medicine.