FEATURE | Posted Aug. 4, 2016
New UC Davis Midtown Ambulatory Care Center opens in Sacramento
Leading-edge primary and specialty care offered in a convenient setting
To better serve patients who live or work in the heart of Sacramento, UC Davis Medical Group is opening a new and expanded primary and specialty care clinic this week at the edge of the city's center.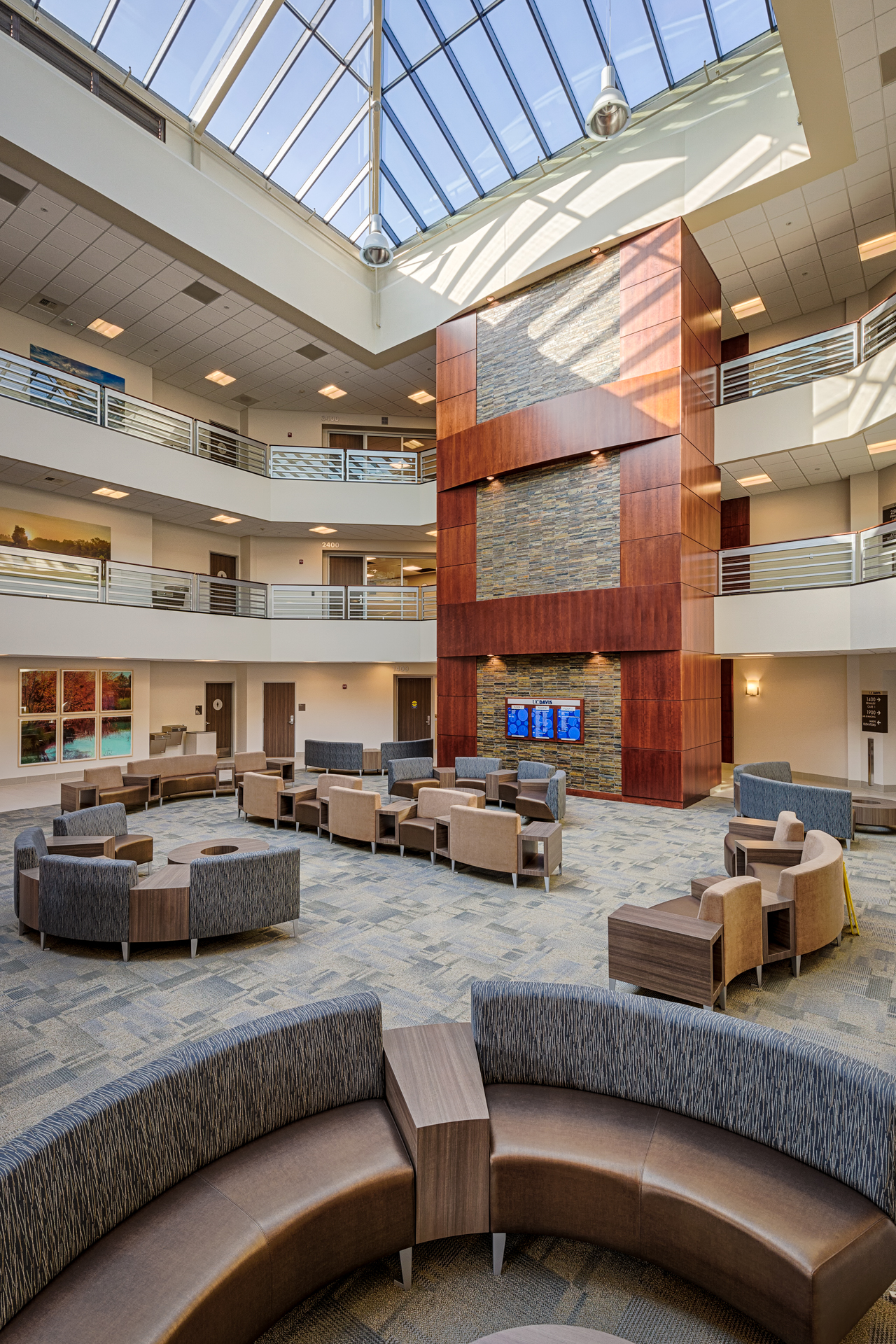 The new UC Davis Midtown Ambulatory Care Center consolidates three primary-care clinics into one building at 3160 Folsom Blvd., just off Alhambra Boulevard at the gateway to the Midtown and East Sacramento areas.
The Folsom Boulevard location is convenient to those neighborhoods, major downtown employment centers and the 80 and 50 freeways. The newly renovated, state-of-the-art medical building includes free parking in a dedicated garage, and offers a range of primary and specialty health services such as:
Adult and pediatric primary care at one location, via providers in family medicine, internal medicine and pediatrics
On-site appointments with UC Davis specialists in several popular medical specialties, including neurology, gastroenterology and sleep medicine

On-site laboratory and imaging services, including a sleep lab.
"We understand how busy our patients are and how much convenience means to them," said Michael Condrin, director of clinical operations at UC Davis Medical Center. "We envision the new Midtown clinic as a one-stop shop that's close to work or home – where individuals and families can arrive after minimal travel time, park easily, tap the benefits of academic medicine and take advantage of on-site support services when needed."
The Midtown clinic replaces an existing UC Davis internal medicine clinic at 2825 J Street and the University Pediatric Associates clinic near UC Davis Medical Center in the Glassrock Building at 2521 Stockton Blvd., which will both close.
It also helps to replace the former O Street/Capitol clinic. A former O Street family medicine physician practicing at UC Davis Medical Group's Campus Commons location will now relocate to Midtown and join two new family medicine physicians there. (The Campus Commons clinic will remain open).
Family medicine physicians and pediatricians started seeing patients at the new Midtown location this week. Internal medicine doctors from J Street are scheduled to begin seeing their patients exclusively at the Midtown location starting Aug. 15.
Family medicine, internal medicine and pediatrics physicians at the Midtown clinic are accepting new patients. Representatives at UC Davis Health System's Consumer Resource Center are available at 800-2-UCDAVIS (1-800-282-3284) to field questions or help new patients choose a UC Davis primary care doctor.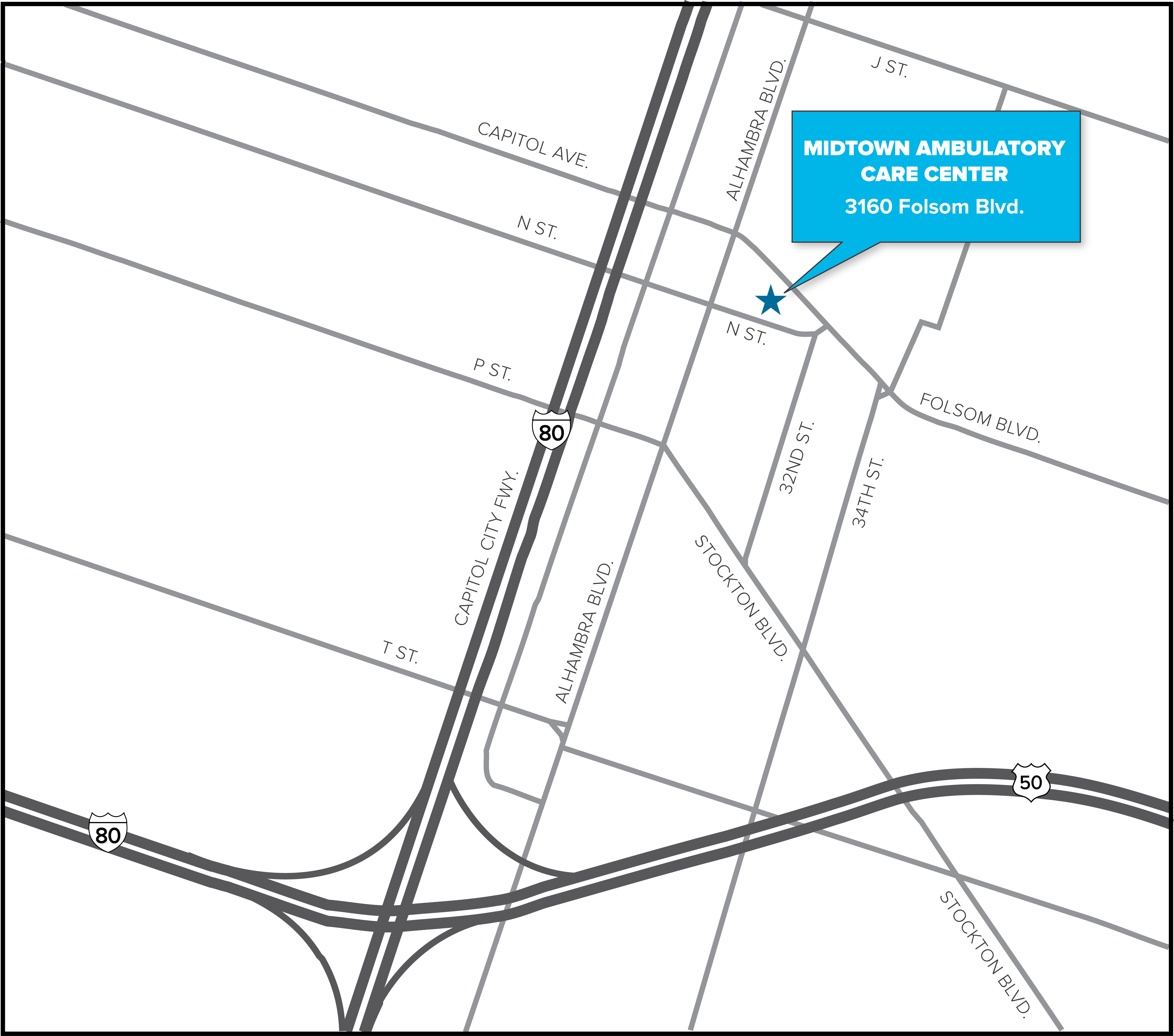 The telephone number for scheduling and other routine communications at Midtown is 916-734-5846 for family medicine and pediatrics, and 916-734-7777 for internal medicine.
Existing patients can also continue to request appointments and other assistance through MyChart, the health system's confidential online health portal.
Read other feature stories