Jay V. Solnick, M.D., Ph.D.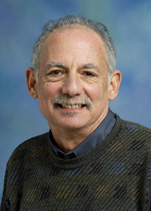 Professor
Center for Comparative Medicine
Davis Campus
530-752-1333
e-mail
Bacterial pathogenesis, bacterial and host gene transcription in the non-human primate model of Helicobacter pylori.
Flahou B, Rossi M, Bakker J, Langermans JA, Heuvelman E, Solnick JV, Martin ME, O'Rourke J, Ngoan LD, Hoa NX, Nakamura M, Øverby A, Matsui H, Ota H, Matsumoto T, Foss DL, Kopta LA, Omotosho O, Franciosini MP, Casagrande Proietti P, Guo A, Liu H, Borilova G, Bracarense AP, Lindén SK, De Bruyckere S, Zhang G, De Witte C, Smet A, Pasmans F, Ducatelle R, Corander J, Haesebrouck F. Evidence for a primate origin of zoonotic Helicobacter suis colonizing domesticated pigs. ISME J. 2018 Jan;12(1):77-86. doi: 10.1038/ismej.2017.145. Epub 2017 Sep 8. PMID: 28885626
Dela Pena-Ponce MG, Jimenez MT, Hansen LM, Solnick JV, Miller LA. The Helicobacter pylori type IV secretion system promotes IL-8 synthesis in a model of pediatric airway epithelium via p38 MAP kinase. PLoS One. 2017 Aug 15;12(8):e0183324. doi: 10.1371/journal.pone.0183324. eCollection 2017. PMID: 28813514
Draper JL, Hansen LM, Bernick DL, Abedrabbo S, Underwood JG, Kong N, Huang BC, Weis AM, Weimer BC, van Vliet AH, Pourmand N, Solnick JV, Karplus K, Ottemann KM. Fallacy of the Unique Genome: Sequence Diversity within Single Helicobacter pylori Strains. MBio. 2017 Feb 21;8(1). pii: e02321-16. doi: 10.1128/mBio.02321-16. PMID: 28223462
Skoog EC, Deck SL, Entwistle HD, Hansen LM, Solnick JV. Characterization of the Cag pathogenicity island in Helicobacter pylori from naturally infected rhesus macaques. FEMS Microbiol Lett. 2016 Dec;363(24). pii: fnw275. doi: 10.1093/femsle/fnw275. Epub 2016 Dec 8. PMID: 27940463
Barrozo RM, Hansen LM, Lam AM, Skoog EC, Martin ME, Cai LP, Lin Y, Latoscha A, Suerbaum S, Canfield DR, Solnick JV. CagY Is an Immune-Sensitive Regulator of the Helicobacter pylori Type IV Secretion System. Gastroenterology. 2016 Dec;151(6):1164-1175.e3. doi: 10.1053/j.gastro.2016.08.014. Epub 2016 Aug 26. PMID: 27569724
Moonens, K, Gideonsson, P, Subedi, S, Bugaytsova, J, Romaõ, E, Mendez, M, Nordén, J., Fallah, M, Rakhimova, L., Shevtsova, A, Lahmann, M., Castaldo, G, Brännström, K, Coppens, F, Lo, AW, Ny, T, Solnick, JV, Vandenbussche, G, Oscarson, S, Hammarström, L, Arnqvist, A, Berg, D, Muyldermans, S, Borén, T, Remut, H. Structural Insight in Adaptive and Redox-sensitive ABO Glycan Binding by Helicobacter pylori. Cell Host Microbe, 2016, 19:55-66.
Polage CR, Gyorke CE, Kennedy MA, Leslie JL, Chin DL, Wang S, Nguyen HH, Huang B, Tang YW, Lee LW, Kim K, Taylor S, Romano PS, Panacek EA, Goodell PB, Solnick JV, Cohen SH. Overdiagnosis of Clostridium difficile Infection in the Molecular Test Era. JAMA Intern Med. 2015 Nov;175(11):1792-801. doi: 10.1001/jamainternmed.2015.4114. PMID: 26348734
Ruhaak LR, Barkauskas DA, Torres J, Cooke CL, Wu LD, Stroble C, Ozcan S, Williams CC, Camorlinga M, Rocke DM, Lebrilla CB, Solnick JV. The Serum Immunoglobulin G Glycosylation Signature of Gastric Cancer. EuPA Open Proteom. 2015 Mar 1;6:1-9. PMID: 25685702
Ozcan S, Barkauskas DA, Renee Ruhaak L, Torres J, Cooke CL, An HJ, Hua S, Williams CC, Dimapasoc LM, Han Kim J, Camorlinga-Ponce M, Rocke D, Lebrilla CB, Solnick JV. Serum glycan signatures of gastric cancer. Cancer Prev Res, 2014, 7:226-35.
Moore ME, Lam A, Bhatnagar S, Solnick JV. Environmental determinants of transformation efficiency in Helicobacter pylori. J Bacteriol. 2014,196:337-44.
Linz, B, Windsor, HM, McGraw, JJ ,Hansen, LM , Gajewski, JP,Tomsho,LP, Hake,CM, Solnick, JV, Schuster, SC, and Marshall, BJ. A mutation burst during the acute phase of Helicobacter pylori infection in humans and rhesus macaques. Nat Commun. 2014, 5:4165
Barrozo, RM, Cooke, CL, Hansen, LM, Lam, AM, Gaddy, JA, Johnson, EM, Cariaga, TA, Suarez, G, Peek, RM Jr, Cover, TL, and Solnick, JV. Functional plasticity in the type IV secretion system of Helicobacter pylori. PLoS Pathogens, 2013, Feb;9(2):e1003189
Martin ME, Bhatnagar S, George MD, Paster BJ, Canfield DR, Eisen JA, Solnick, JV. The impact of Helicobacter pylori infection on the gastric microbiota of the rhesus macaque. PLoS One. 2013 Oct 8;8(10):e76375.
Cooke, CL, Torres, J, Solnick, JV. Biomarkers of Helicobacter pylori-associated gastric cancer. Gut Microbes. 2013 Jul 12;4(6). [Epub ahead of print]
Gyorke, C, Wang, S, Leslie, J, Cohen, S, Solnick, JV, Polage, CR. Evaluation of fecal C. difficile load and limit of detection during a prospective comparison of two molecular tests, the illumigene C. difficile and Xpert C. difficile/Epi. J Clin Microbiol, 2013, 51:278-80.
Martin, ME, Dieter, JA, Luo, Z, Baumgarth, N and Solnick, JV. Predicting the outcome of infectious diseases: Variability among inbred mice as a new and powerful tool for biomarker discovery. mBio, 2012 Oct 16;3(5):e00199-12.