Sleep disorders laboratory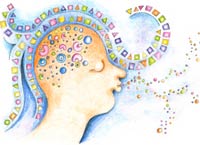 The UC Davis Medical Center Sleep Disorders Laboratory is fully accredited by the American Sleep Disorders Association. Patients requiring a sleep study, also known as a polysomnogram, are evaluated in a fully equipped sleep disorders laboratory by certified Sleep Technicians. The lab collaborates with the Department of Otolaryngology and the Internal Medicine Department's Division of Pulmonary and Critical Care.
For more information, please see: Frequently asked questions about the sleep lab
Location, information and appointments
UC Davis Health
Midtown Ambulatory Care Center
3160 Folsom Blvd., Suite 3100
Sacramento CA 95816

CALL:
(916) 734-0256

HOURS:
Monday through Friday
8 a.m. to 4:30 p.m.

See also: sleep medicine