Residency Training Program
The UC Davis Department of Neurology is a national leader in both basic and clinical research and in clinical care of neurological disorders – particularly in epilepsy, Alzheimer's disease and dementia, neuro-immunology, movement disorders, and cerebrovascular disease and stroke. Our faculty's expertise in all subspecialty areas of neurology, their standard of excellence in research and clinical care, and their enthusiastic commitment to teaching and mentorship, offer a wealth of resources to guide our residents and nurture their careers as practicing neurologists.
The mission of the UC Davis Neurology residency program is to educate leaders in the field of neurology who will provide excellence in quality patient care, state-of-the-art neurological care, and advance the field of neurology through lifelong learning as clinicians, educators, and researchers.
The program provides broad exposure to patient care across the spectrum of neurological disorders, serving a demographically diverse patient population in a variety of inpatient and outpatient settings. Our graduates are well-prepared to enter clinical practice or to pursue further training in a clinical subspecialty or neuroscience fellowship.
We offer six categorical resident positions each year. Trainees enter at the PGY-1 level and complete a first-year internship with the Department of Internal Medicine. In PGY-2 they transition to the Neurology Department. For the next three years they actively participate in patient care, teaching, and research activities, with responsibilities graduated commensurate with their level of training.
The program includes eighteen months of clinical adult neurology, six months of outpatient neurology, three months of child neurology, and one month of psychiatry. The balance of the curriculum is elective, with electives in EEG and electromyography strongly encouraged. Residents are also encouraged to participate in one or more focused projects under the guidance of a faculty mentor.
This program structure provides flexibility for our residents to adapt the curriculum to their individual needs, enriching their training with clinical or basic science research, teaching, or focused training in a neurology subspecialty, depending on their particular interests.
The UC Davis Neurology department also offers an ACGME-approved Clinical Neurophysiology Fellowship training program, an ACGME-approved Epilepsy Fellowship, non-ACGME Fellowships in Movement Disorders and Clinical Neuropsychology, and a UCNS-approved Behavioral Neurology and Neuropsychiatry Fellowship in Neurodegeneration and Aging.
Our program is committed to the following Aims:
To prepare residents for the independent practice of clinical neurology within academic or community settings or pursue further training in a clinical subspecialty or neuroscience fellowship.
To develop proficiency in neurological patient care across the spectrum of neurological disorders in the acute and outpatient settings while serving a demographically diverse patient population.
To instill attributes of professionalism and communication skills to flourish in an interprofessional environment and become successful leaders in the field.
To acquire the necessary skills to manage the rigors and develop the resilience necessary to maintain personal balance and well-being.
To promote an environment of inquiry and lifelong learning in order to become the mentors of future.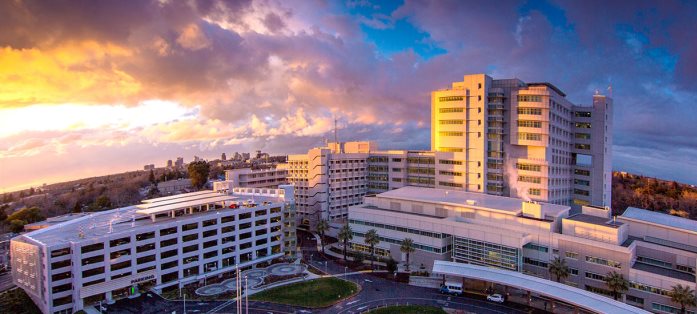 The UC Davis Medical Center is in Sacramento, a 30-­minute drive from the UC Davis campus. The medical center is the primary teaching facility for the UC Davis School of Medicine and postgraduate medical education. It offers complete inpatient services, diagnostic facilities, and 24-hour major emergency medical services with a level 1 Trauma Center. The hospital has 613 beds and 10 intensive care units. A 472,000-square-foot Surgery and Emergency Services Pavilion, which opened in September of 2010, includes a new emergency room, operating rooms, burn unit, surgical intensive-care unit, cardiology services, cafeteria, pathology laboratory support, and radiology services. The new building increases the hospital's inventory of beds and operating rooms and integrates new state-of-the-art technology that helps UC Davis Health System physicians deliver the most advanced care.
Within the University and the School of Medicine reside highly-regarded centers in basic neuroscience, imaging, neurodevelopmental disorders, and the innovative Center for Mind and Brain. Neurology faculty are affiliated with the UC Davis campus, the Center for Neuroscience, the UC Davis MIND Institute, the Center for Mind and Brain, and the Institute for Pediatric Regenerative Medicine.
The Neurology Department academic offices are located at the Lawrence J. Ellison Ambulatory Care Center (ACC) Building. The Neurology inpatient service is located in the main hospital, where a 17-bed neuroscience inpatient unit adjoins the neurosurgical intensive care unit. The Neuroradiology service includes eight diagnostic neuroradiologists and two neurointerventionalists with facilities that include two 3T and five 1.5T magnetic resonance imaging (MRI) scanners, six computed tomography (CT) scanners, and an angiography suite equipped for interventional studies.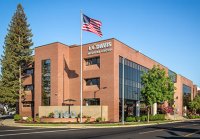 The UC Davis adult and pediatric neurology clinics are located in the new Midtown Ambulatory Care Center on Folsom Boulevard, about a mile from the main UC Davis Medical Center campus.

June 27, 2018: Neurology Resident "puppy party"
Residency is challenging intellectually, physically and emotionally. In order to be most successful during this journey, you are required to developed lifelong skills to managing the ongoing challenges of training and being a physician. This is done best in an environment that fosters this growth, feeds the soul as well as the mind, while providing you the skills to be successful. Our program has been well received by the residents and faculty. Our residents are a remarkable group of individuals and the wellness program has further fostered that comradery.
We aim to create a supportive and nurturing environment for our residents with a focus on resident well-being. We look to provide the support and tools for managing the challenges of physician training with special attention to physician burnout and depression. Some activities we do are listed below.
Bi-monthly didactics: One didactic per month with a focus on a talk by an expert in the field. Upcoming topics given by various individuals in our institution:

Thriving in your role as resident - given by our DIO
Managing the challenges of residency and knowing your resources - given by our resident psychologist
Recognizing the resident who might be struggling – given by psychiatrist on the well-being committee
Professionalism – given by our Program Director
Having a difficult conversation with patients and families - given by psychiatrist who is on the palliative care services

One didactic with a focus on a wellness topic such as art, exercise, or mindfulness
Quarterly resident retreats, some examples include: Parrot Planet and pizza, scavenger hunt and bouncy house, laser tag, Escape Room, Playdate with Puppies
Quarterly faculty/resident retreats, recent events include: End of year BBQ at our clerkship directors house, Our annual welcome dinner at the Programs Directors house for faculty/residents/staff and families.
Wellness Program Page on our resident website providing information and resources. Resources found through searching wellness information and from institutional resources.
Facebook Page for social networking, program updates, and opportunities provided. We post pictures of our events and residents achievements. We post interesting articles or challenging cases.
Quarterly Neurology Residency Newsletter which was created to keep all members of the department up on the goings on of the program and with the residents such as scholarly activities, fun events, and personal achievements.
Integrated conferences: Schwartz rounds and IM ethics conferences
Access to institutional resources
Did you know? Our residency wellness program was featured in the AAN graduate education September newsletter.
UC Davis Neurology Residency Program Graduates - Fellowships & Post-Residency Positions
Graduates of the UC Davis Neurology Residency Program are trained as excellent clinical neurologists, well-prepared for practice as general neurologists or for further advanced study and specialization, typically in top-tier fellowships and practice settings. Several are now serving in academic positions.
Class of 2019
Neuroimmunology Fellowship, OHSU
Neurobehavioral Fellowship, UCSF
Neuromuscular Fellowship, UCLA
Neurocritical Care Fellowship, Stanford
General Neurology, Sutter Medical Group
Class of 2018
Geriatric Fellowship, OHSU
Neuro-oncology, Columbia
Headache Fellowship, Mount Sinai
General Neurology, Tahoe Forest Health System
Stroke and Vascular Neurology Fellowship, UCLA
Class of 2017
Epilepsy Fellowship, UC Davis
MS Fellowship, University of Southern California
Neurocritical Care Fellowship, Northwestern University
Movement Disorders Fellowship, UC San Diego
Class of 2016
Neuromuscular Fellowship, University of Washington Medical Center
Headache Fellowship, Stanford University; Pain Fellowship, University of Washington (2017)
Vascular Neurology Fellowship, Washington University, St. Louis, MO
Epilepsy Fellowship, Stanford University
Headache Fellowship, Stanford University
Movement Disorders Fellowship, Barrow Neurological Institute, Phoenix, AZ
Class of 2015
Movement Disorder Fellowship, UC Davis; Neurology Faculty, UC Davis
Movement Disorder Fellowship, UC San Francisco
Sleep Fellowship, Stanford University; Neurology Faculty, UC Davis
Neurocritical Care Fellowship, University of Southern California
Class of 2014
Movement Disorder Fellowship, UC Davis; Neurology Faculty, UC Davis
Epilepsy Fellowship, Oregon Health and Science University; Neurology Faculty, OHSU
Neurology Faculty, VA Long Beach Healthcare; Private Practice, Long Beach
Class of 2013
Neurology Faculty - Dignity Healthcare
Clinical Epilepsy Fellowship, NIH (2 years); Advanced Clinical Epilepsy Fellowship, NIH
Clinical Neurophysiology Fellowship, Cedars Sinai/UCLA; Private Practice, Maple Medical, Westchester County, NY
Clinical Neurophysiology Fellowship, UC Davis; Neurology Faculty, UC Davis
Clinical Neurophysiology Fellowship, Stanford University (2 years); Neurology Faculty, Stanford University
Class of 2012
Clinical Neurophysiology Fellowship, UC Davis; Neurology Faculty, Queen of the Valley Medical Center
Clinical Neurophysiology Fellowship, UC Davis; Neurology Faculty, UC Davis
Neurocritical Care Fellowship, UCLA; Neurointensivist, Sunrise Hospital & Medical Center, Las Vegas, NV
Private Practice, Pleasant Hill, CA
Brain Injury Fellowship, Rehabilitation Institute of Chicago; Neurology Faculty, Ochsner Baptist Medical Center, New Orleans
Class of 2011
Epilepsy Fellowship, University of Michigan; Neurology Faculty, Oregon Health and Science University
Neurology Faculty, UCSF Fresno
Movement Disorders Fellowship, University of Pennsylvania; Neurology Faculty, University of Nebraska Medical Center
Epilepsy Fellowship, UCSD; Neurology Faculty, Oklahoma University
Master's Program, UC Davis
Class of 2010
Clinical Neurophysiology Fellowship, UC Davis; Neurology Faculty, Sutter Medical Group, Sacramento
Neurology Faculty, Kaiser, Santa Rosa, CA
Pain Management Fellowship, UC Davis; Private Practice, San Jose, CA
Neurology Faculty, NorthBay Medical Center, Fairfield, CA
Class of 2009
Stroke Fellowship, UCLA; Neurointerventional Fellowship, USC; Neurology Faculty, Sutter Medical Group
Clinical Neurophysiology Fellowship, UC Davis; Neurology Faculty, Kaiser
Clinical Neurophysiology, UC Davis; Sleep Fellowship, UC Davis; Neurology Faculty, Dignity Health Care
Movement Disorders Fellowship, UCSF; Director Movement Disorders Program, Swedish Hospital
Class of 2008
Vascular Fellowship, UCSD; Neurology Faculty -Sutter Medical Center
Neurology Faculty, Sutter Medical Center
Neurology Faculty, Kaiser
Volunteer Clinical Faculty, UC Davis
Class of 2007
Behavioral Neurology Fellowship, UC Davis; Neurology Faculty, Kaiser
Behavioral Neurology Fellowship, UC Davis; Neurology Faculty, Sutter Center for Neuroscience
Pain Management Fellowship, UC Davis; Pain Specialist, VA
Clinical Neurophysiology Fellowship, UC Davis; Neurology Faculty, Sutter Medical Group
Education Specialist Alzheimer's Resource Center
Class of 2006
Neuroimmunology Fellowship, UC Davis; Neurology Faculty, Columbia University
Neurology Faculty, Kaiser
Clinical Neurophysiology Fellowship, UC Davis; Neurology Private Practice - San Francisco
Class of 2005
Neuroimmunology Fellowship, UC Davis; Neurology Faculty, UC Davis
Pain Management Fellowship, UC Davis; Neurology Private Practice - Milwaukee, WI
Clinical Neurophysiology, UC Davis; Neurology Faculty, Kaiser
Neurology Private Practice - Hanford, CA