Christopher Evans: First international recipient of rare honor from Turkish Association of Urooncology
Christopher P. Evans, professor and chair of the Department of Urologic Surgery at UC Davis and President of the Society of Urologic Oncology, was awarded Honorary Membership into the Turkish Association of Urooncology during the Association's recent meeting in Antalya, Turkey.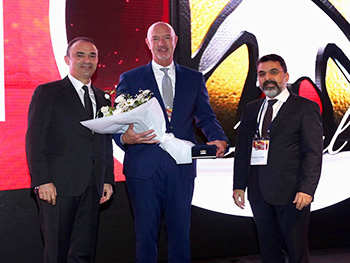 Bestowed the honor for his "outstanding and significant contributions to [the] Society and urooncology internationally," Evans is only the second member to ever receive this honor in the Association's history – and the first international recipient.
Evans presented four talks at the meeting and also contributed web-based presentations and resident board examination material for the Society of Urological Surgery, Turkey. Previously, in his role as Chair of the American Society of Clinical Oncology Genitourinary Section, Evans coordinated bringing the ASCO GU Direct programs to Turkey.