Cinthia Tirado named by Gov. Newsom to Medical Board of California
(SACRAMENTO)
Gov. Gavin Newsom announced yesterday (June 15) the appointment of Cinthia Tirado to the Medical Board of California.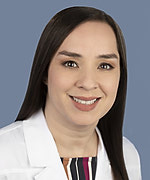 An associate clinical professor in the Department of Anesthesiology at UC Davis Health since 2011, Tirado will help advance the mission of the Board, which works to protect health care consumers through the proper licensing and regulation of physicians, surgeons and other health care professionals and through the vigorous, objective enforcement of the Medical Practice Act. Those licensing and regulatory functions promote access to quality medical care.
Tirado is a member of the American Society of Anesthesiologists, California Medical Association, American Society of Regional Anesthesia and Pain Medicine, and the American Medical Association.
This Board position requires state Senate confirmation.