Driven by caring for his patients
UC Davis Health staff and retirees honor Dr. Mark Wineinger's legacy by running his foundation and giving back to underserved patients.
(SACRAMENTO)
Mark Wineinger was a kind and humble man – a U.S. Navy flight surgeon who also served as an associate professor in the Department of Physical Medicine and Rehabilitation at the UC Davis Medical Center for about five years.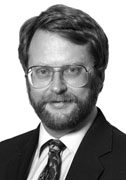 Carol Vandenakker-Albanese, a professor in the Department of Physical Medicine & Rehabilitation, said, "Mark was inspirational – both as a person and as a physician. What set him apart was his generous heart. He was willing to make personal sacrifices and contribute his own resources, which were significant, to make sure that his patients received the care they needed. Although his life and career were relatively short, he impacted the lives of many and will always be remembered by those who knew him."
Twenty-two years ago, Mark was diagnosed with terminal brain cancer.
He could have easily detached himself from other people's difficulties – because he had his own health challenges to traverse – but Mark chose to spread love and joy to those who were struggling and created the Jireh Foundation to improve the quality of life for patients in need. He started the foundation within one year after receiving his diagnosis.
Why Jireh?
Mark was a man of faith. When asked what Jireh meant, he would say, "He will provide."
Joseph Ryan, a physical therapist in the Department of Physical Medicine & Rehabilitation, said, "Mark would hand out gift cards and tell patients that it was from the Jireh Foundation. He was driven by caring for his patients beyond the traditional call of duty."
June 19, 2004, was a grim day. After a courageous fight against cancer, we lost Mark. Even in the final weeks before his death, loved ones said Mark offered words of inspiration, consolation, and praise to those around him. His body may have been fading, but his kind spirit and care for others was unwavering.
Colleagues wanted to honor Mark's legacy by continuing to run his foundation. When reaching out to his family, Ryan and others learned for the first time that the foundation was Mark – he had been funding the venture with his own money.
Dr. Dave Wineinger shared a story from his sibling's final days: "With time running short in June of 2004, Mark and I reminisced, as brothers do. He voiced a regret regarding his fledgling startup. He said, 'I wish that I had taken the time to get the Jireh Foundation really up and running.'"
"If he could be here now, 17 years later, Mark would be both speechless and grateful beyond belief."
When asked about Mark and what he meant to the department and to their patients, there was no shortage of affirmations.
Ryan recalled, "I remember Mark was worried about a particular patient who was alienating himself from all of his friends and family. Mark wouldn't have it. He went out of his way to help the patient find an apartment, set him up with home care, and bought him food."
Since its inception, more than 100 UC Davis Health patients have received supportive services – wheelchair ramps, wheelchair seat elevators, custom compression garments for numerous lymphedema patients, beds for pediatric and adult patients with muscular dystrophy, and so much more. Each grant provided is to improve the patient's quality of life, which was Mark's ultimate mission.
Casey Maynard, physical therapist at UC Davis Health, said, "One of my favorite grants awarded was to a teenager with a spinal cord injury. Through the foundation, we were able to fund his driver's license training and provide specialized hand controls to install in his car so that he could drive and live a more independent life."
Grants like these make distant dreams become reality. "The grants enable us to add quality of life to people who need it most. We are sort of a last resort for our patients," said Maynard.
Something as simple as laying down in a comfortable bed, finding relief from pain, or being able to hop into a car and drive independently is life-changing for people who live with disabilities.
Since COVID-19, the foundation hasn't been able to fund as many grants as they have in the past. "We do what we can with how much we have," said Maynard.
To honor Dr. Wineinger's legacy – and keep the endeavor alive – the Jireh Foundation was formally established as a recognized charitable foundation in 2006. The Mark Wineinger Memorial Golf Tournament is its key fundraiser. The tournament allows the board to raise funds for patients with disabilities in need, while also having a little fun playing one of Mark's favorite pastimes – and, 100 percent of the proceeds from the tournament goes directly to fund patient services and equipment.
This year's tournament will be held on Sept. 17 at Teal Bend. If you would like to register for the event, or learn more about the foundation, visit The Jireh Foundation.
About the Jireh Foundation
The Jireh Foundation is a volunteer-driven and donation-funded non-profit organization dedicated to supporting underserved UC Davis Health adult and pediatric rehabilitation patients with functional impairments. The foundation provides equipment, supplies, and services to help patients reach their optimal level of independence and improve their quality of life.